A self-ordering restaurant for fresh pasta that you can customize yourself
Among the restaurants in the Helms Bakery District, I would like to introduce you to the Pasta Sisters, which has two stores in LA and a food truck. Starting with a small takeaway store in Mid City, the restaurant has opened a large store in Culver City, maintaining its self-ordering style with a truly affordable price range.
When eating at a store, you should place an order first and then have a seat. If you have a big party, it's better to ask them first.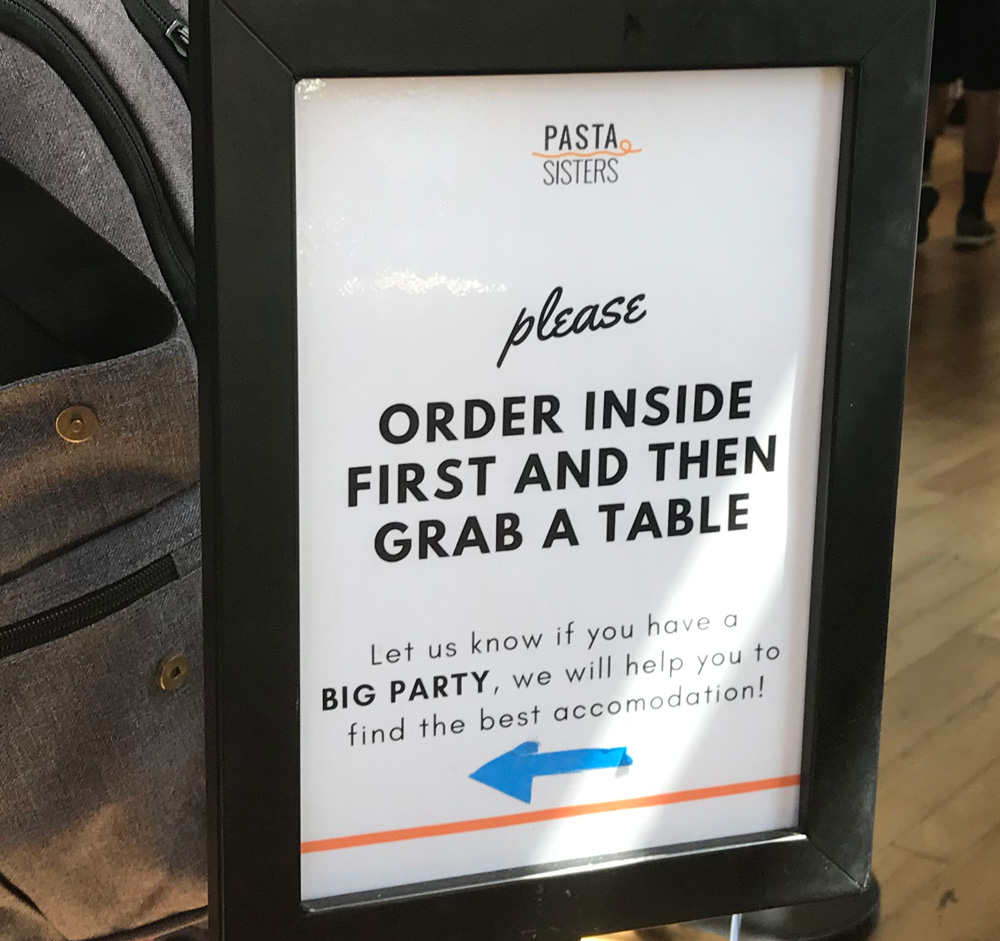 When you line up, you'll see delicious pastries, pasta, and sauces that are perfect for takeaway!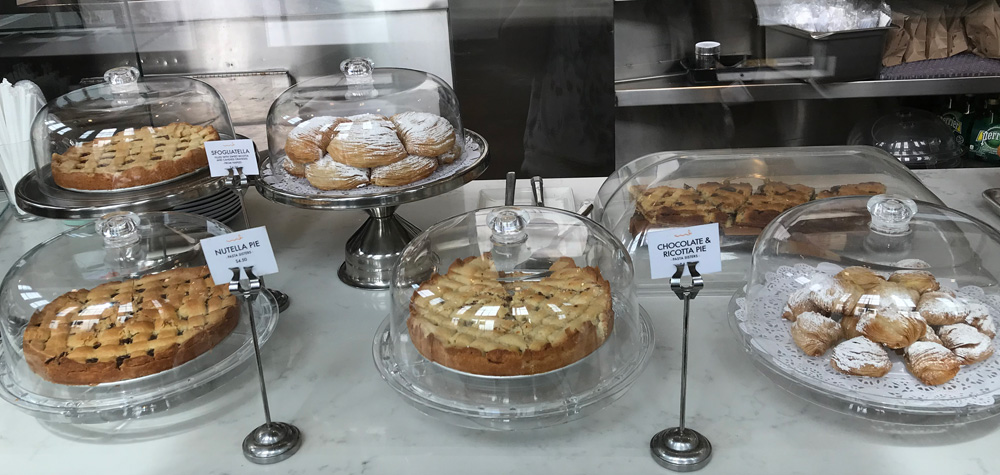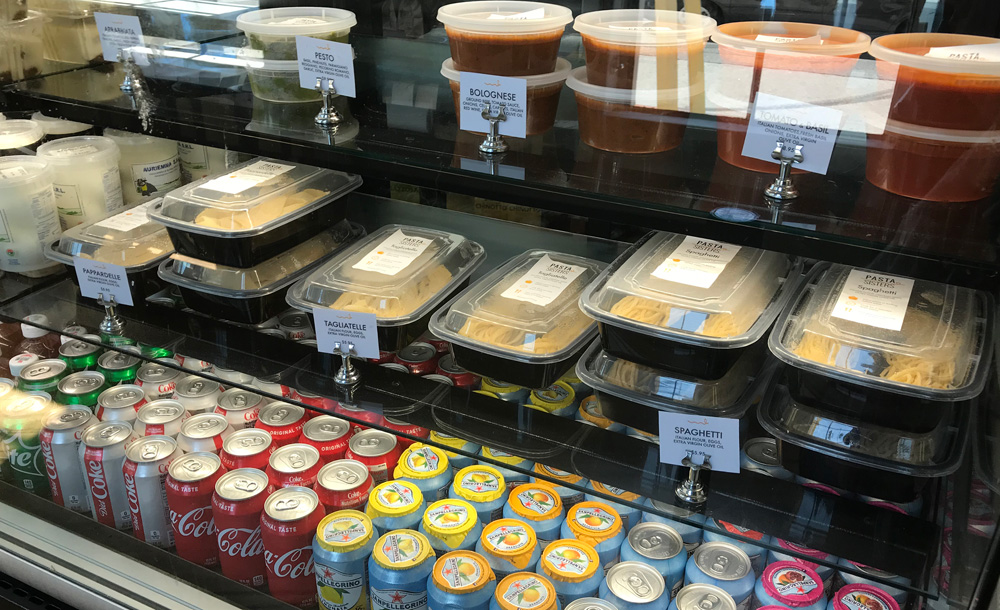 Of course, I would like you to taste the freshly prepared menu in the large store, but what is characteristic of this restaurant is that you can choose a combination of 5 types of pasta (Pappardelle, Tagliatelle, Spaghetti, Penne, Gnocchi) and sauce. What an epoch-making system! (Gnocchi adds $ 2).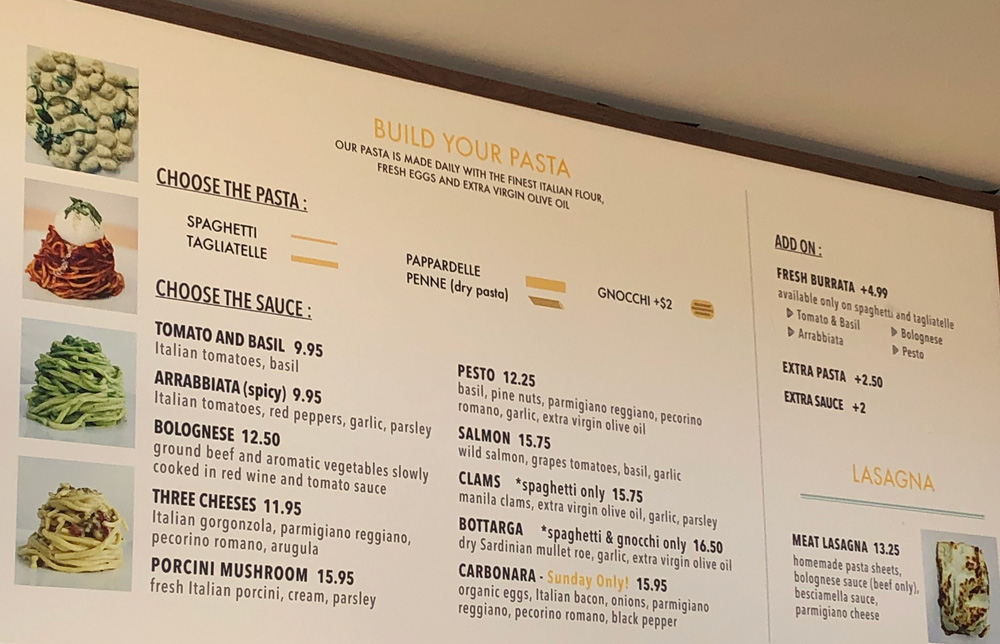 Tell them your favorite sauce and which pasta you like, and the order is
There are also two patio seats, which is recommended when the weather is nice. In fact, another reason why this restaurant is so popular is that it costs $ 5 plus fresh burrata cheese on top! (Only if you choose 4 types of pasta sauce)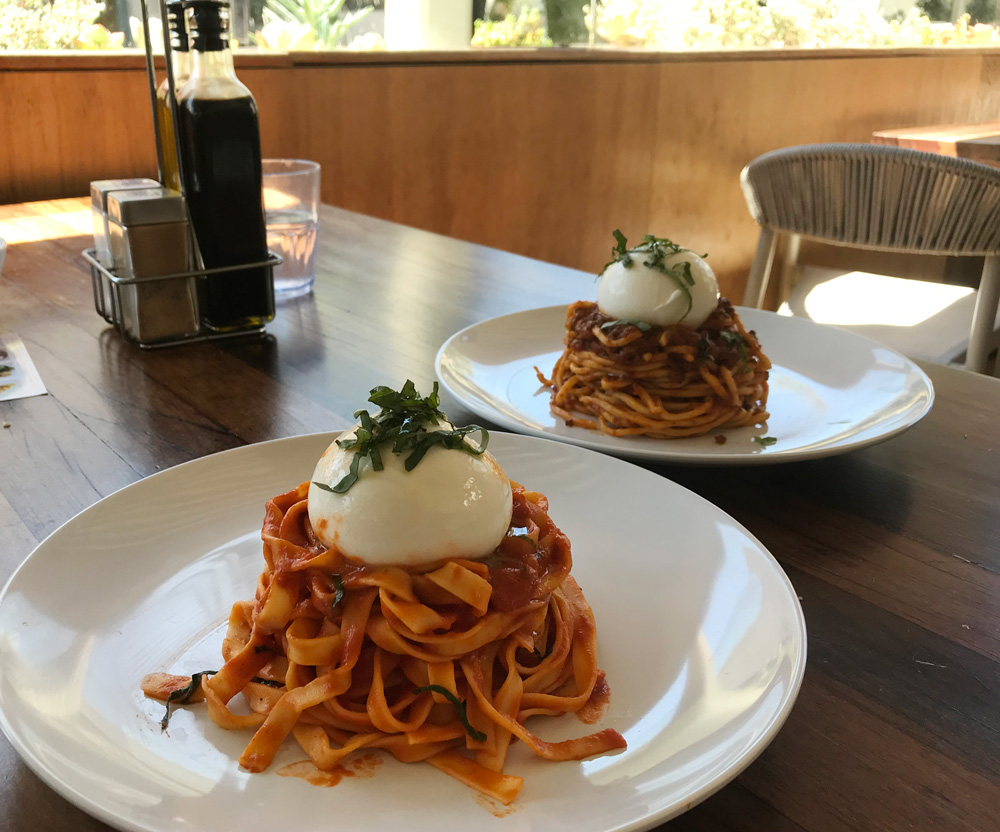 When you insert a knife, it looks like this, it's very creamy and goes great with tomato sauce!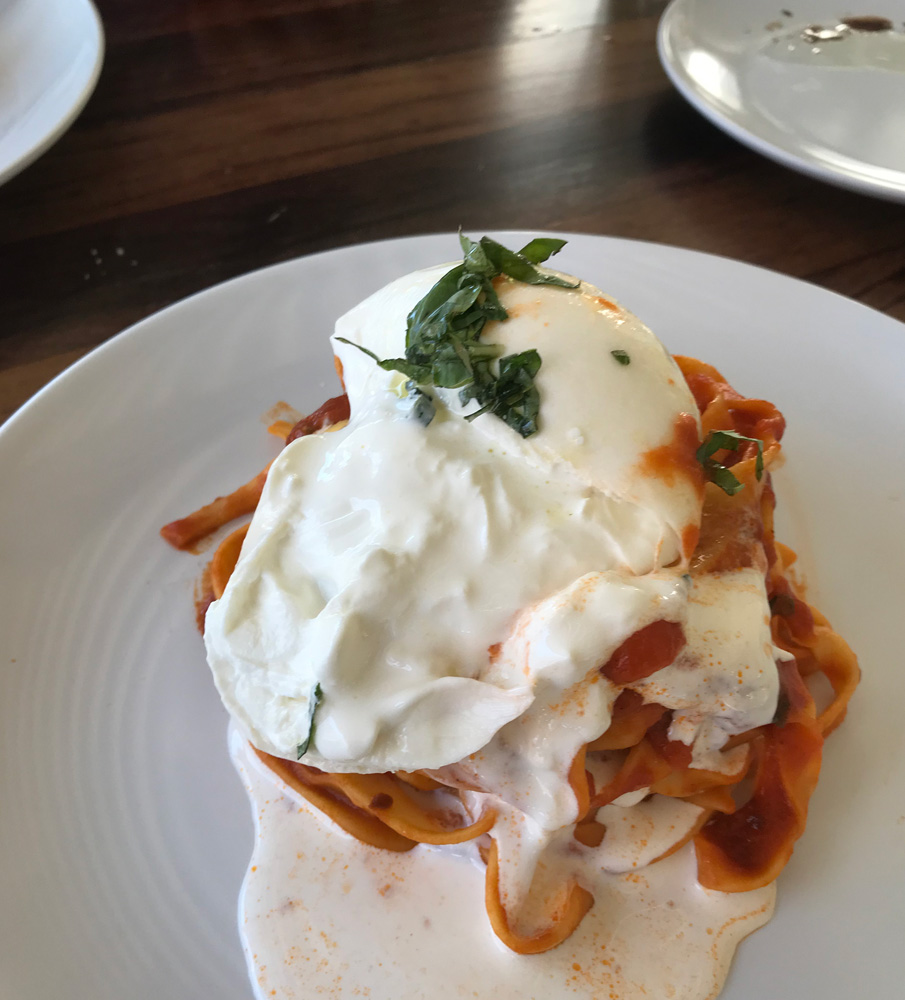 Why not give it a try for lunch here at the Helms Bakery District.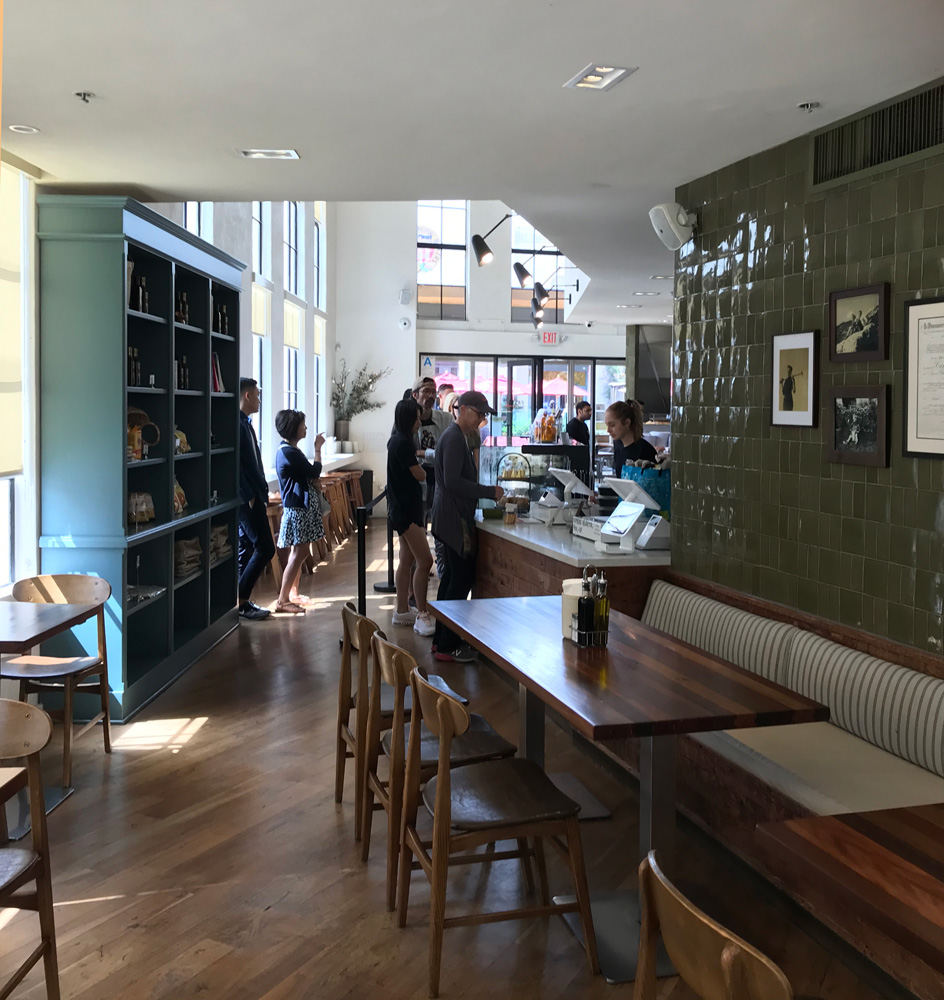 The order line may be long, but it goes faster than expected. If you only have drinks and desserts, you can order at the cash register on the right.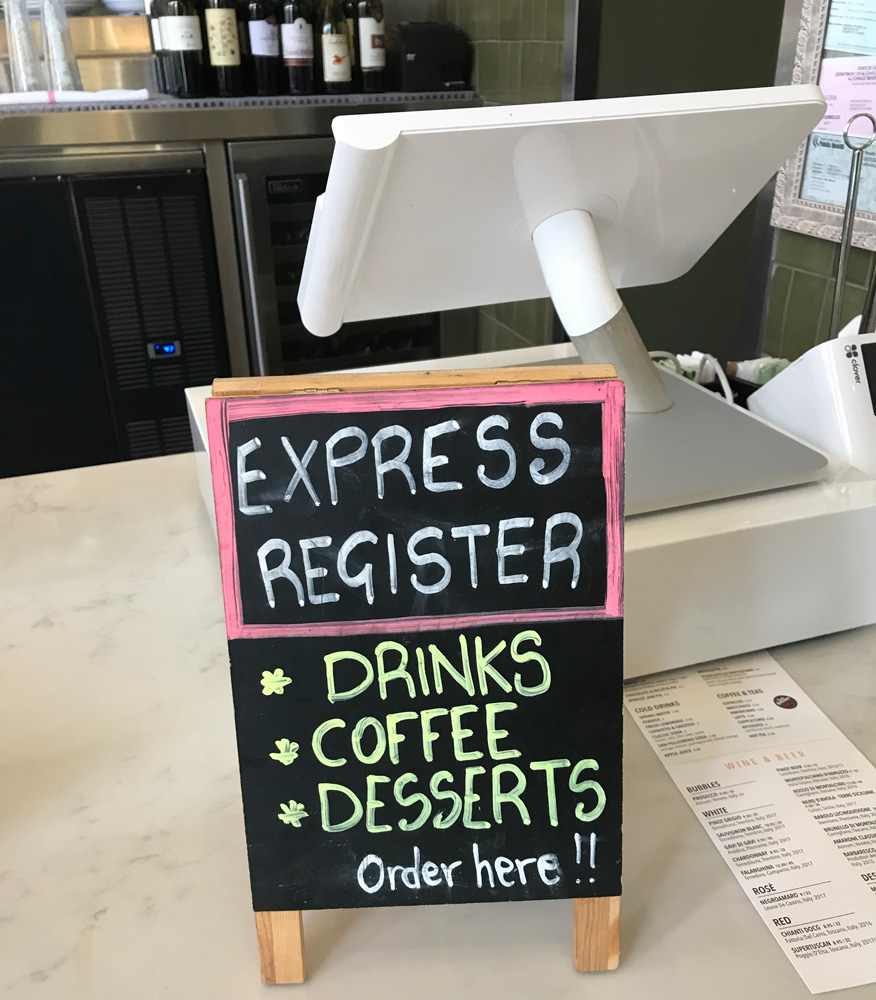 Pasta Sisters CULVER CITY
Sun-Wed 11:30AM-9:30PM
Thu-Sat 11:30AM-10PM
Pasta Sisters 3280 Helms Ave, Culver City, CA 90232