Glass-walled church, famous wedding spot by the sea, 
Drive along the coast of Dr. Palos Verdes in South Bay and you'll find a very popular spot known as the "Glass Church", which sits quietly on a cliff. It's a spot with a spectacular view of the cliffs facing the Pacific Ocean, so it's also very popular for weddings!
It is a monument to Emanuel Swedenborg(18th century scientist and theosopher), part of the Swedish Church in North America. Designed by Lloyd Wright (Son of Frank Lloyd Wright) in the late 1940s, the building features a geometric design similar to many of Wright's buildings. 

The space is mysterious by combining unique modern architecture with natural landscapes.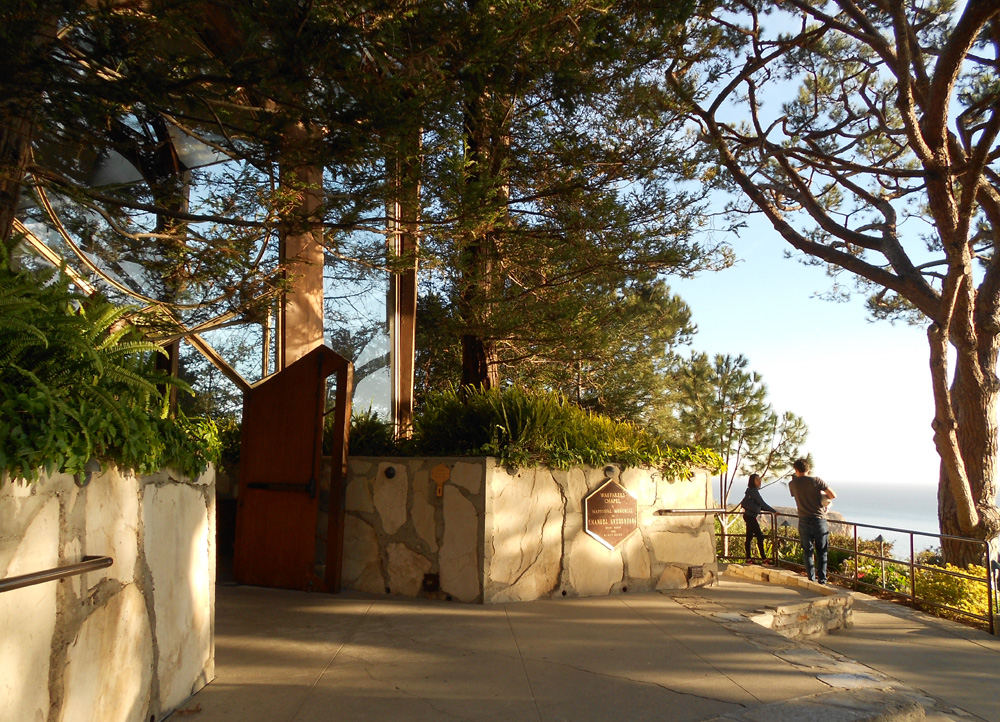 Seen from the front, the church seems to blend in with the trees.
It is also used as a shooting location for the TV series "The O.C.".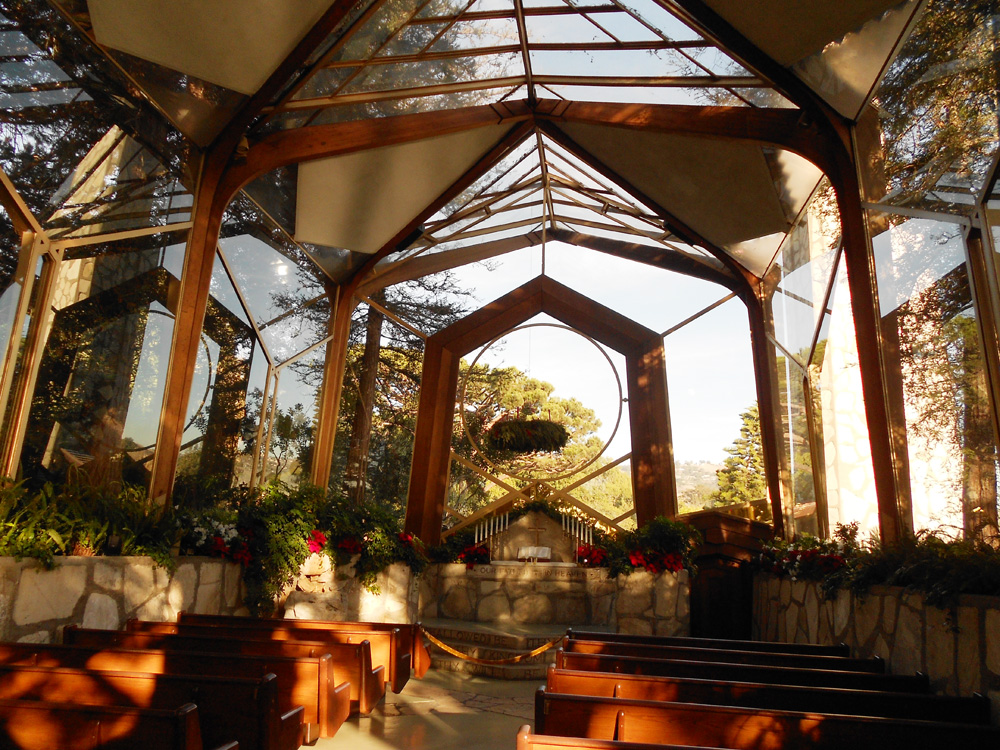 The site itself where the church is located is small, but it offers a panoramic view of the Pacific Ocean.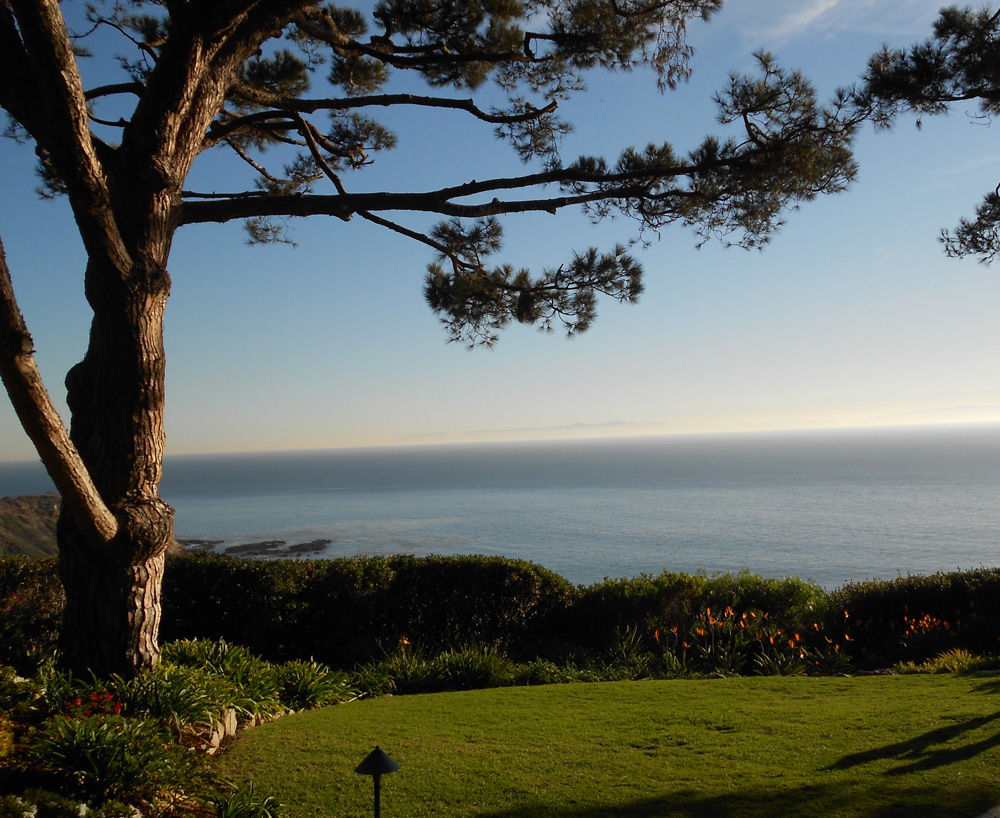 It's quiet and open, so why not take a break on a bench?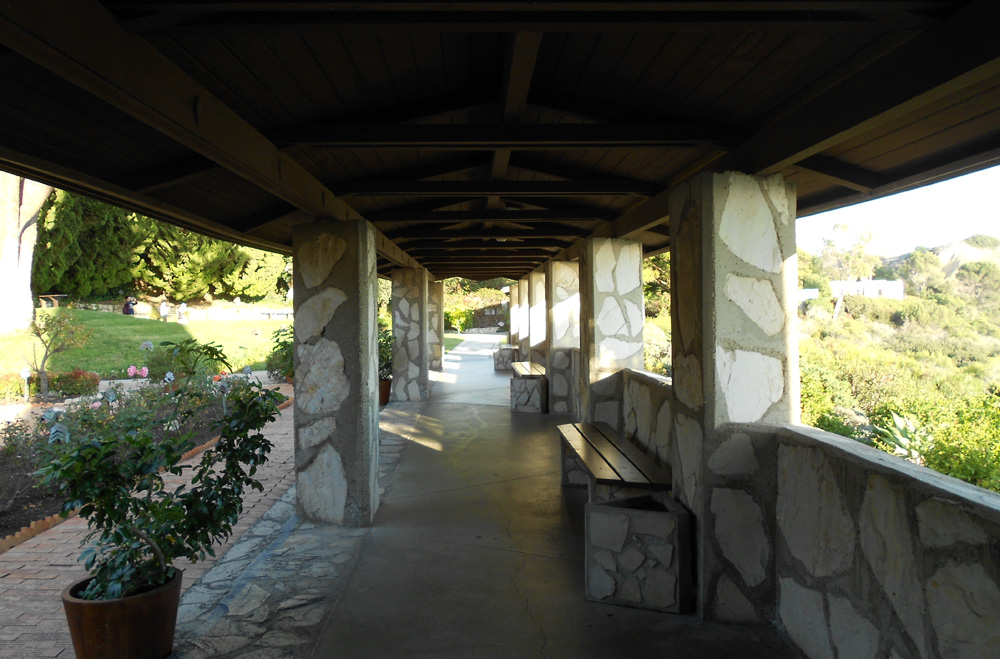 You can easily park your car in the parking lot, but if possible, driving with a view of the sea on your left may make it easier for your car to enter the church side. 

For sightseeing in LA, it is recommended to drive along the sea somewhere, but when you stop by South Bay, be sure to check it out!
Wayfarers Chapel 5755 Palos Verdes Dr S, Rancho Palos Verdes, CA 90275