Frank Lloyd Wright architecture open to the public in LA!
The Aline Barnsdall Hollyhock House was designed by Frank Lloyd Wright as the residence of Aline Burnsdal, the daughter of the Oil king, built between 1919 and 1921, and is now located in the heart of East Hollywood's Burnsdal Art Park. There is a parking lot near the gate entrance on Hollywood Blvd, but it is recommended that you go up the slope near the entrance to get to the parking lot in the center of the park!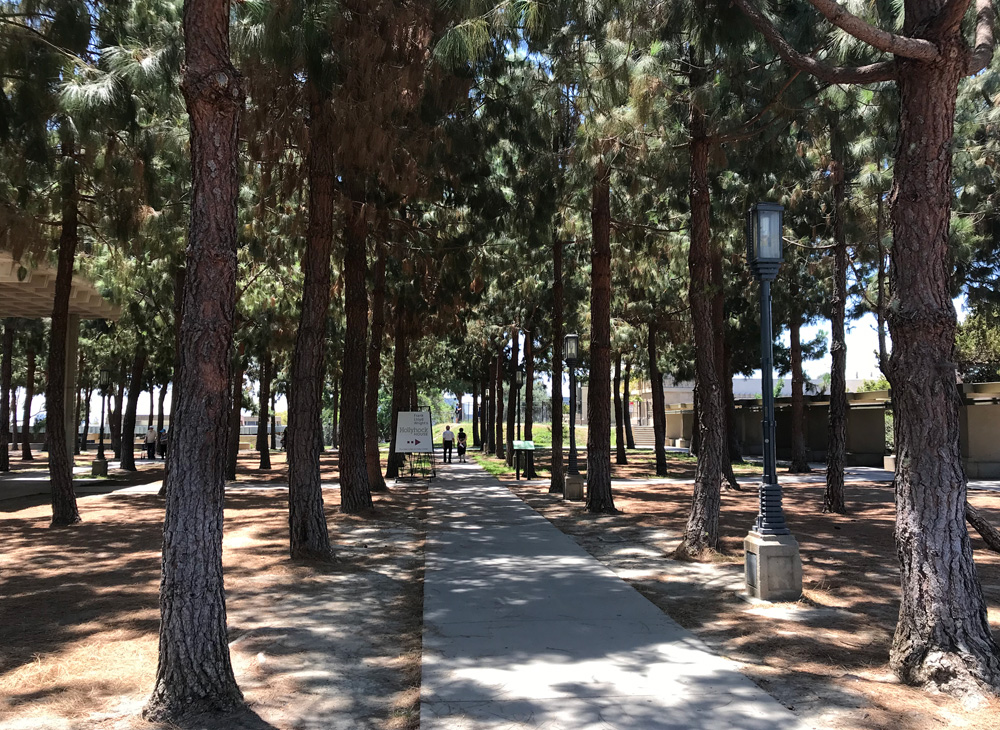 There are several buildings by the famous American architect, Frank Lloyd Wright, here in LA, but most of them are privately owned or undisclosed. With the exception of Anderton Court Shops in Beverly Hills, Hollyhock House is the only building that has been open to the public since 2015 and is a must-see for he's fans (as of 2018).
Please note that you need to purchase a sticker for admission ($ 7 for adults) at the visitor center next to the building and cash will not be accepted.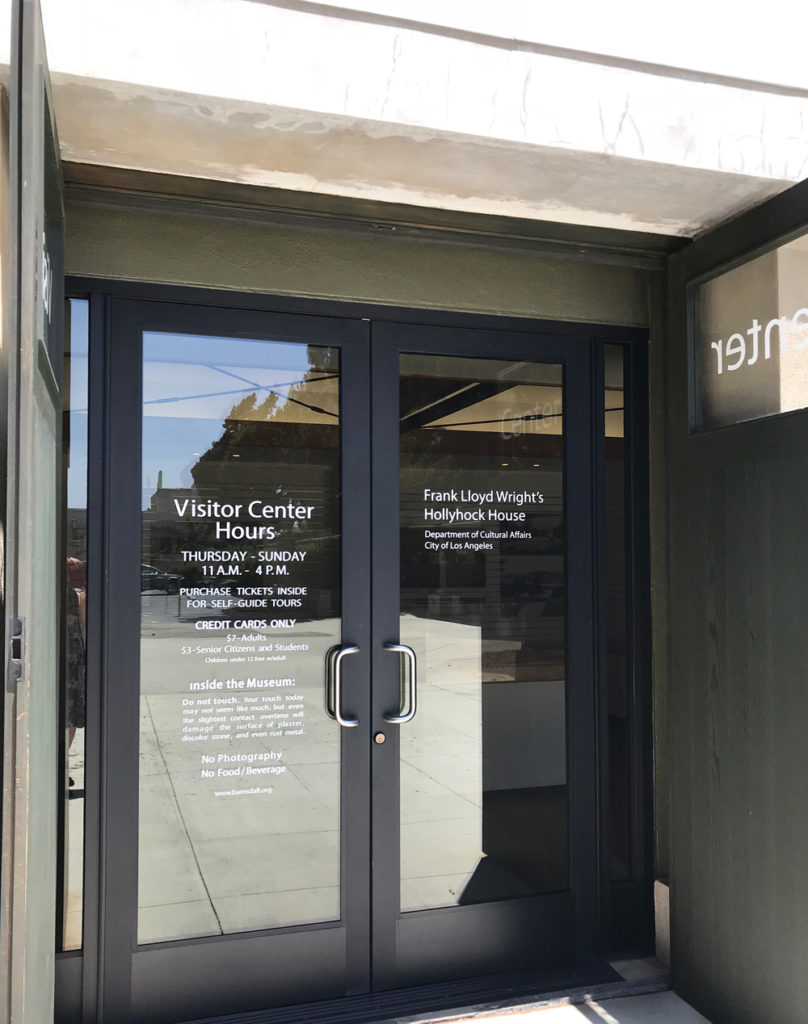 Unfortunately, photography is prohibited inside the building, and the part that is open to the public is limited, but you can hear stories about furniture and accessories in the building from a guide, so please check it out. You can also see it from the outside through the wire mesh.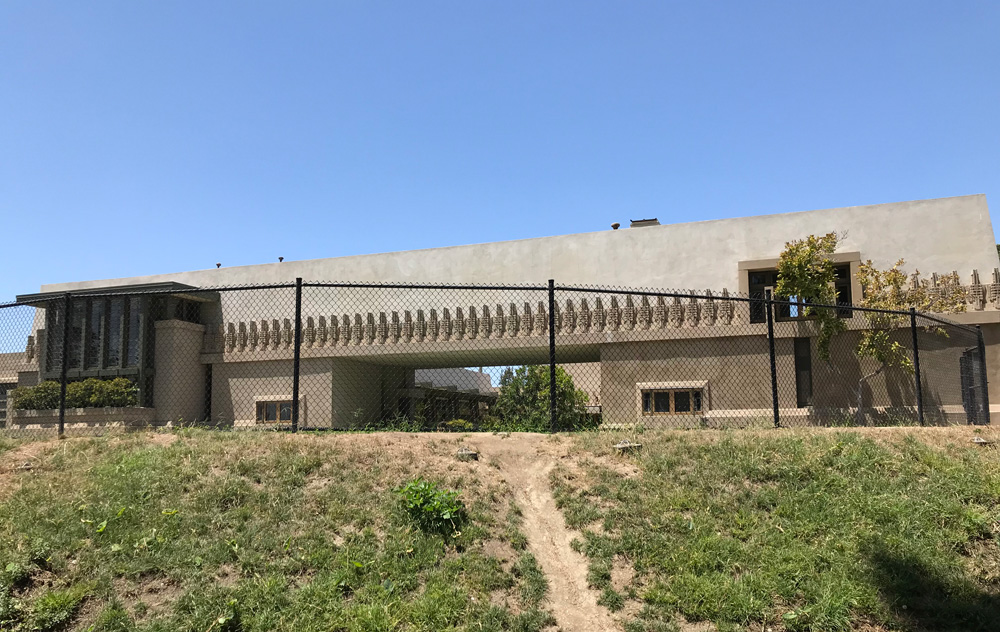 The Hollyhock House was Frank Lloyd Wright's first LA project, and Wright himself calls it California Romanza, using the musical term for "freedom to shape." The name Hollyhock is derived from Aline's favorite flower (hollyhock), which can be seen as a decorative motif throughout the building. It was a major construction project that included a theater on the 36-acre Olive Hill that was initially purchased, but due to financial difficulties, Wright was dismissed. Also at that time, he was devoted to designing the Imperial Hotel in Japan, so he could hardly supervise personally, and he delegated much of the house design to his assistant Rudolf Schindler and his son, Lloyd Wright. At Aline's request, the building was then donated to the City of Los Angeles, designated as a National Historic Building by the US Department of Interior in 2007, the place became a public art park in memory of her father Theodore Barnsdall.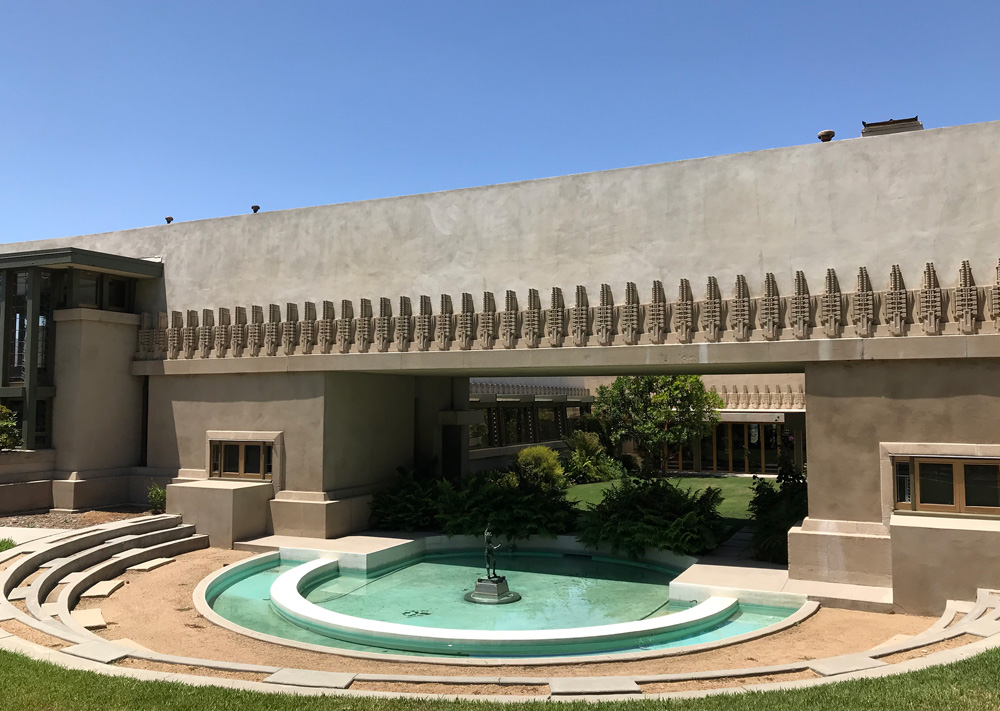 There is also an art gallery on the premises, which you can enjoy for free. Also, because it is on a small hill, you can see LA downtown there.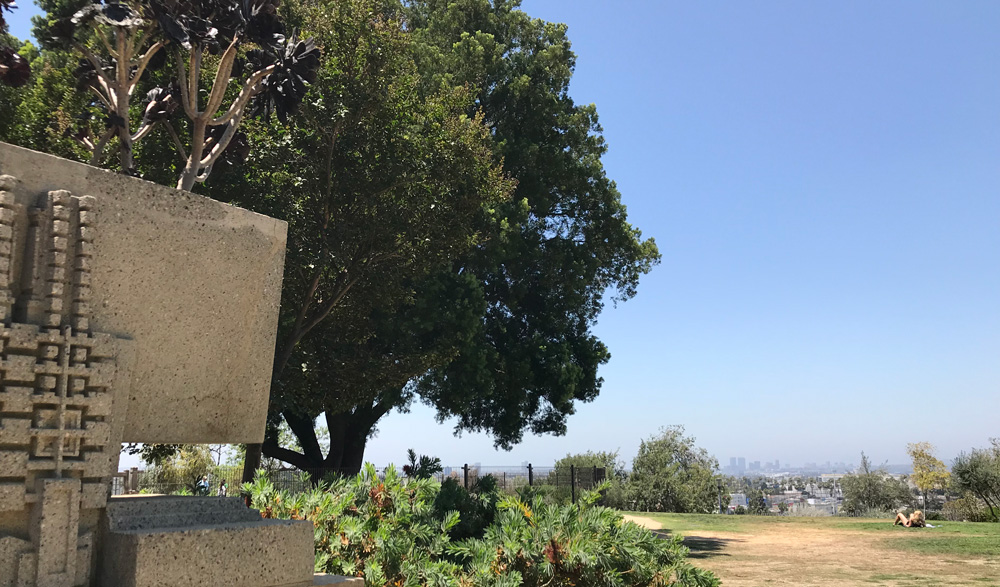 In the opposite north mountain, you can see the Hollywood sign in the distance.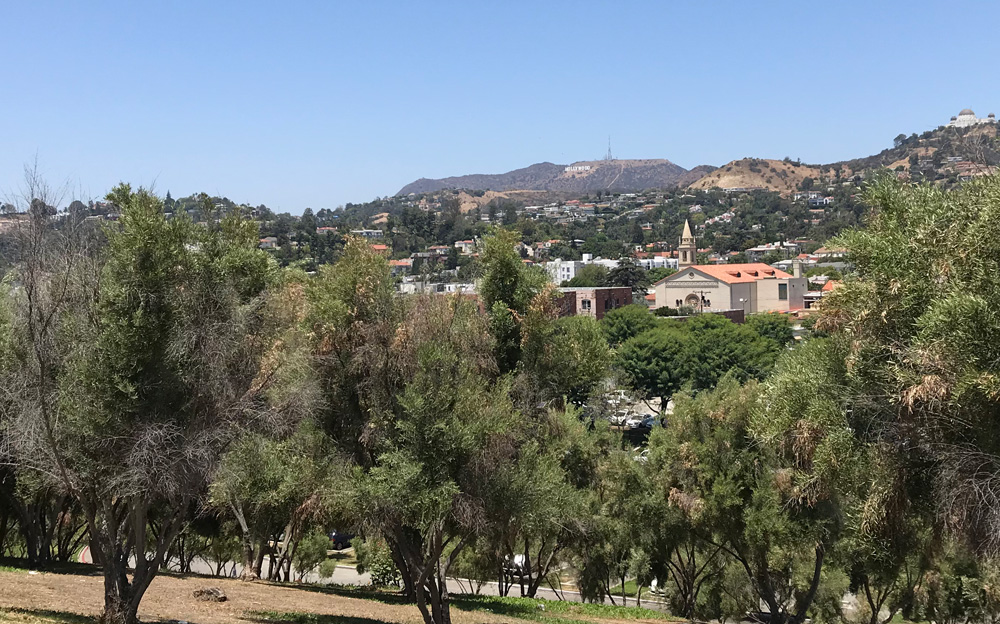 Close to popular places such as Los Feliz and Silver Lake, it's perfect for a break of your walking!
Thu-Sun 11AM-4PM
Last entry at 3:30PM
Hollyhock House 4800 Hollywood Blvd, Los Angeles, CA 90027