A popular spot where you can drink local beer,
people line up on weekends
This is a hideaway brewery in the heart of Torrance, not a tourist destination, but behind the corner of Western Avenue and Torrance Boulevard, with only a simple tasting room, it's really crowded every day.(2019)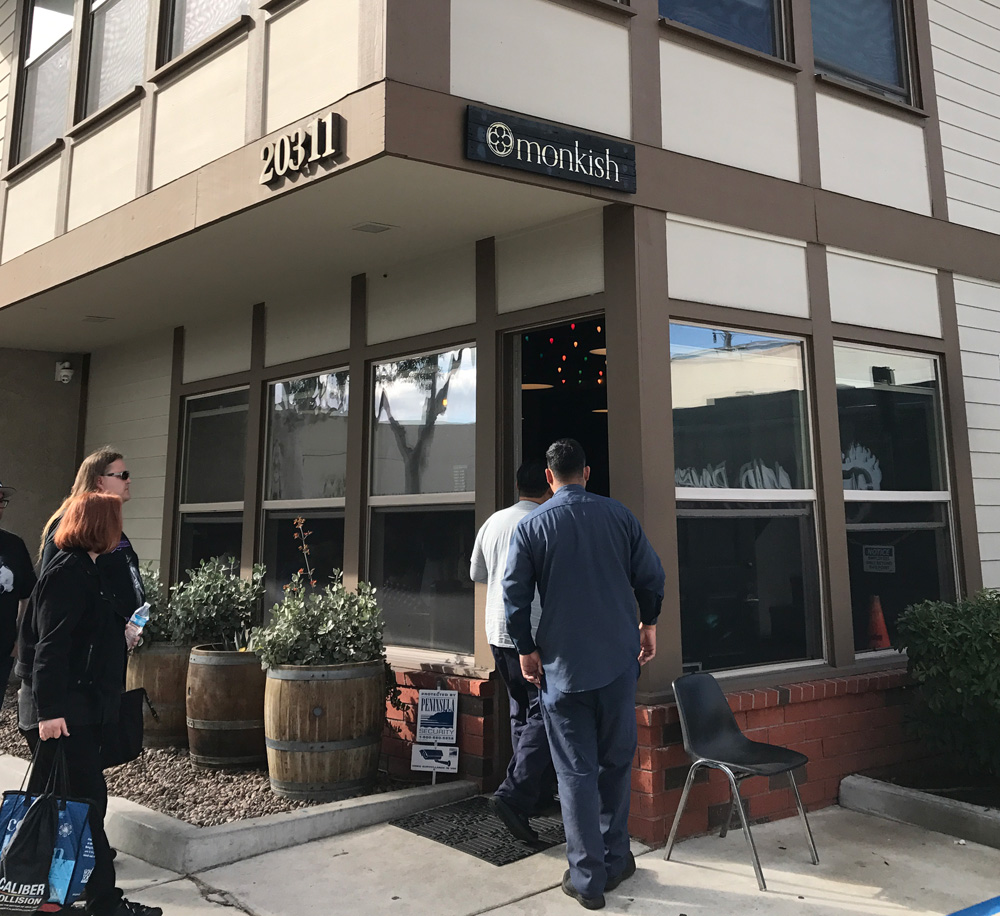 IPA (India Pale Ale) is the center of craft beer in American breweries nowadays, and many breweries are open in LA, including Monkish Brewing Co.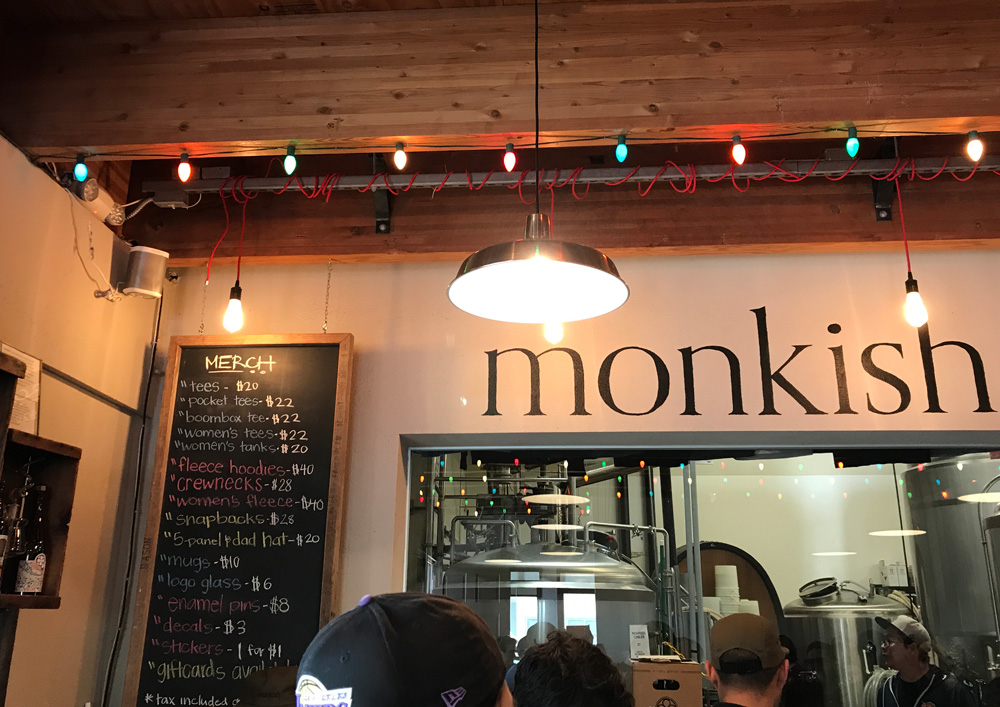 Let's order a beer at the counter over the long line and then go inside...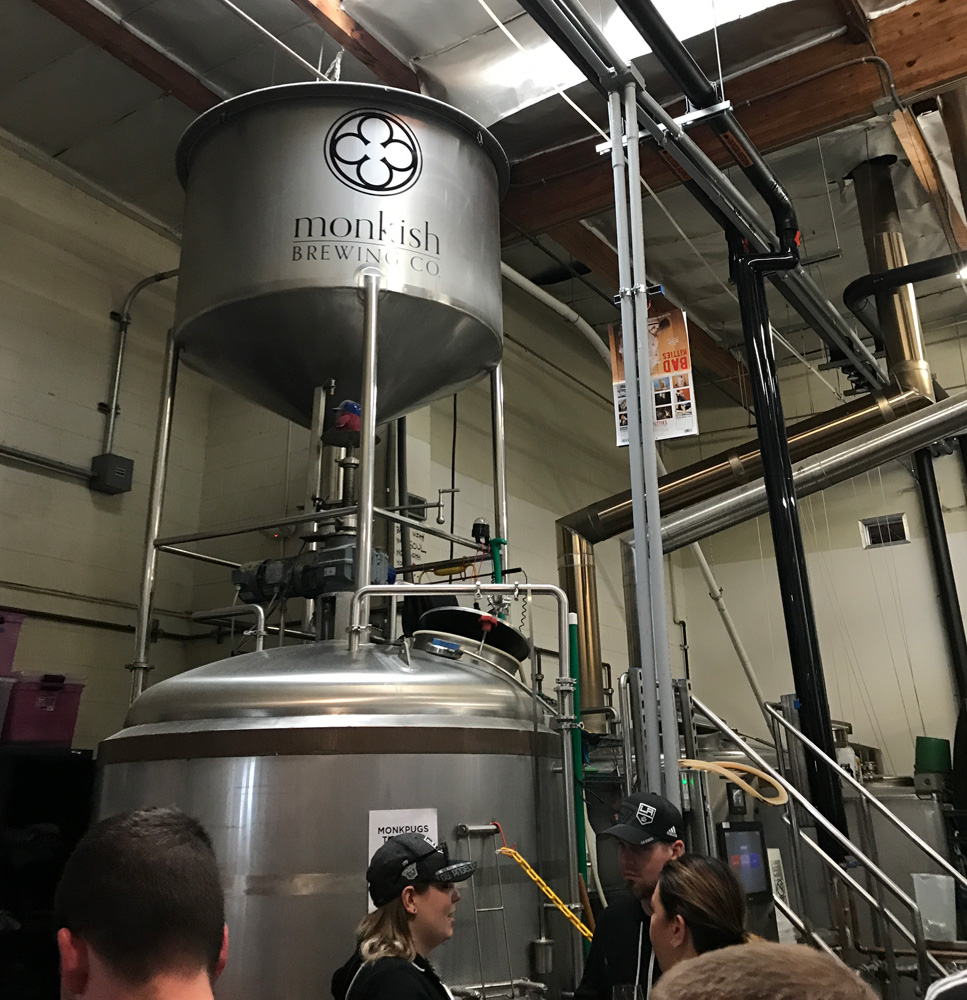 There are a lot of people in between the machines!
There are a few seats, but the basic style is standing.
Seen from the doorway of the warehouse on the other side, this area is also full of people!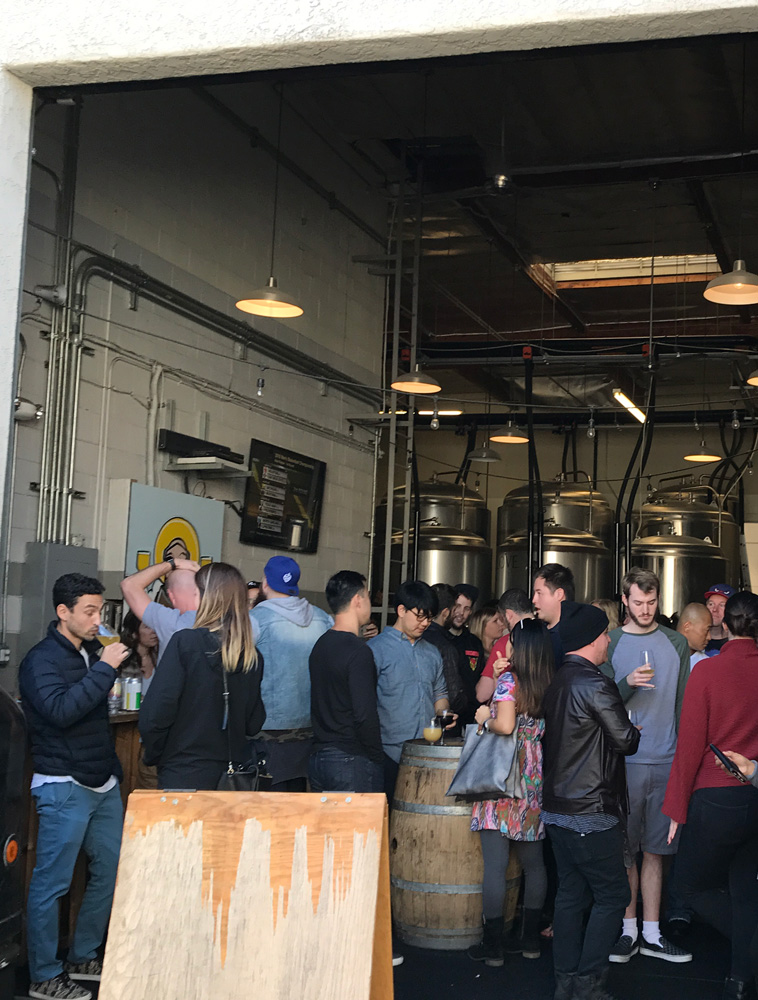 The tables to put beer are also simple.
Beer with low alcohol content has a fruity and refreshing taste.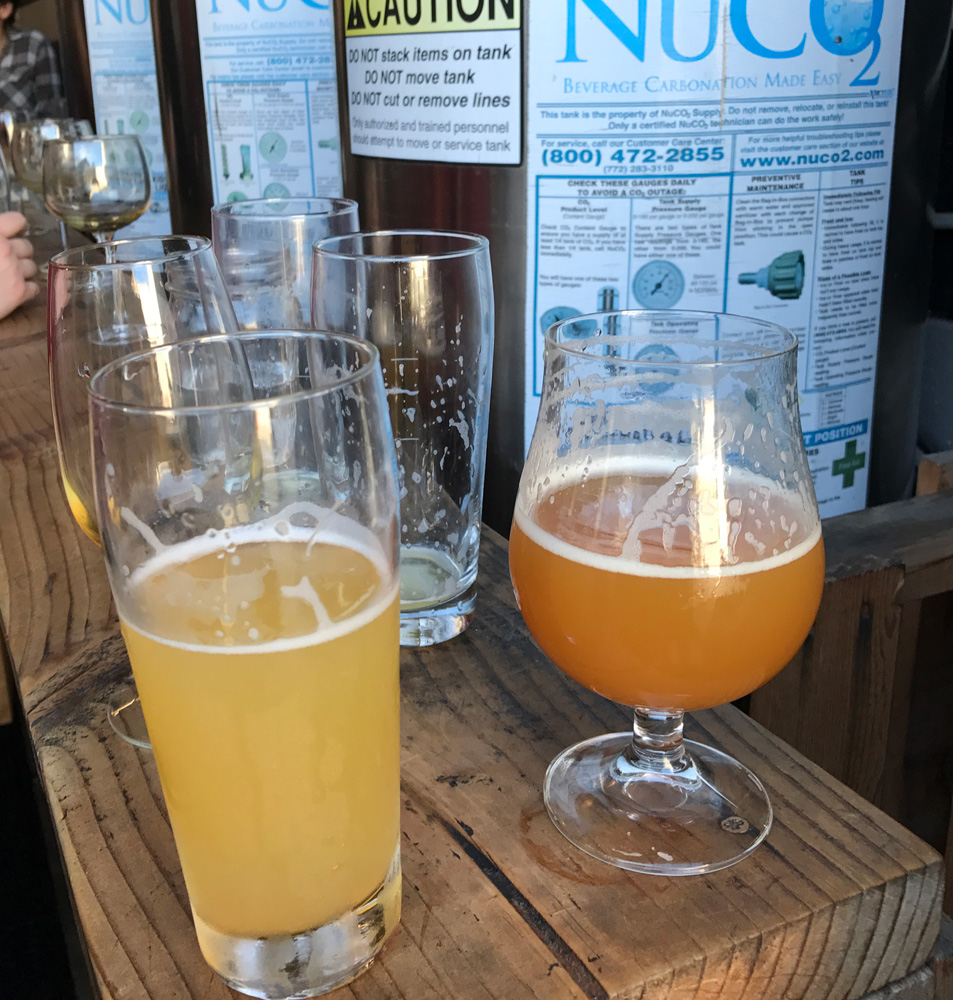 There is a food truck outside where you can buy light meals. However, it is forbidden to leave the building with beer. Alcohol must be placed on the table in the room before purchase.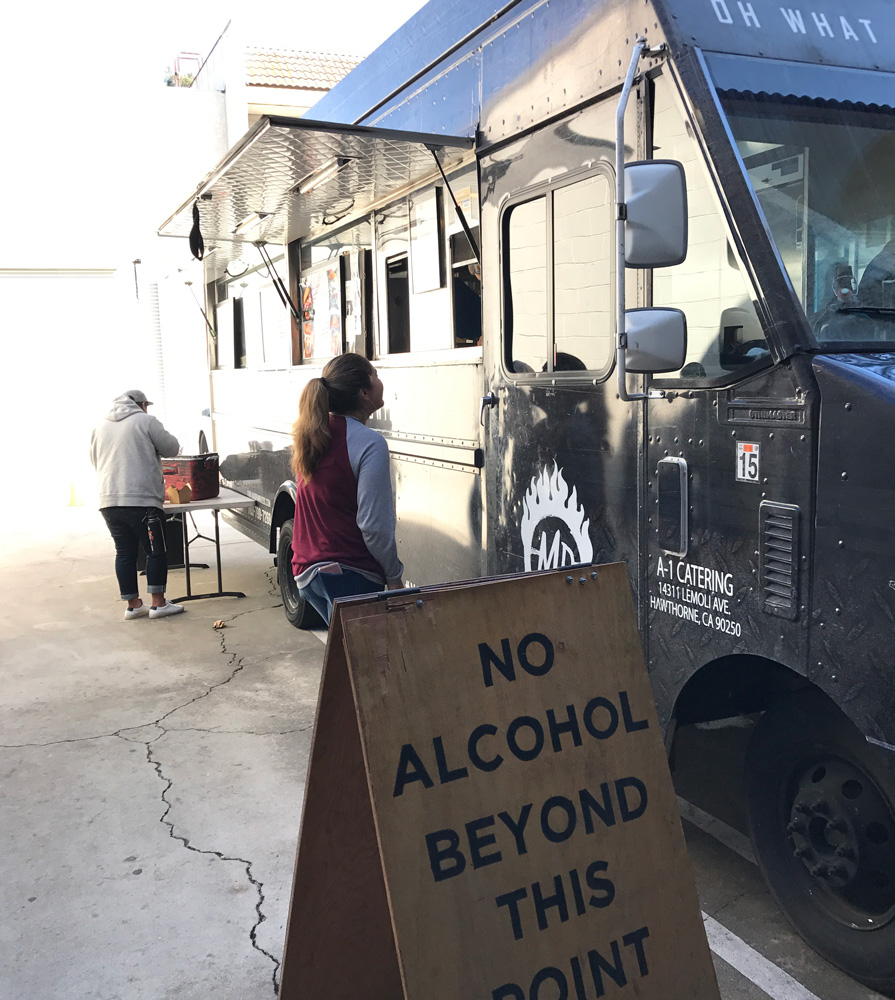 By the way, there is a free pretzel in the store.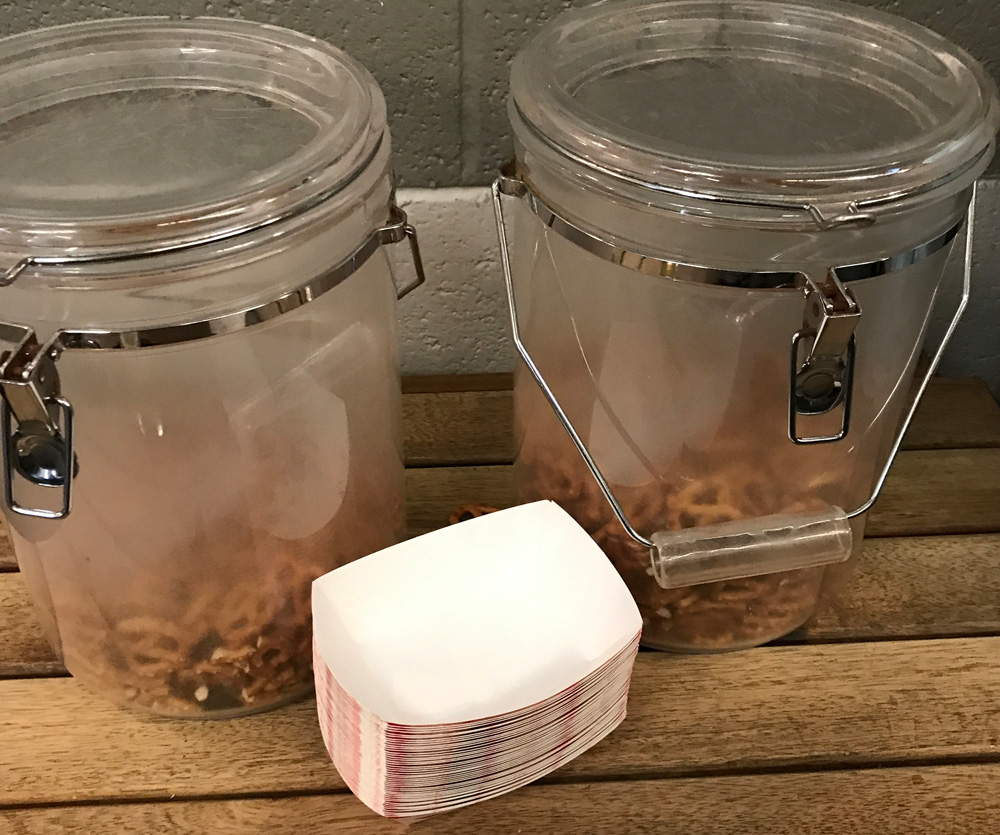 It seems that you can buy goods, etc., and it is really busy.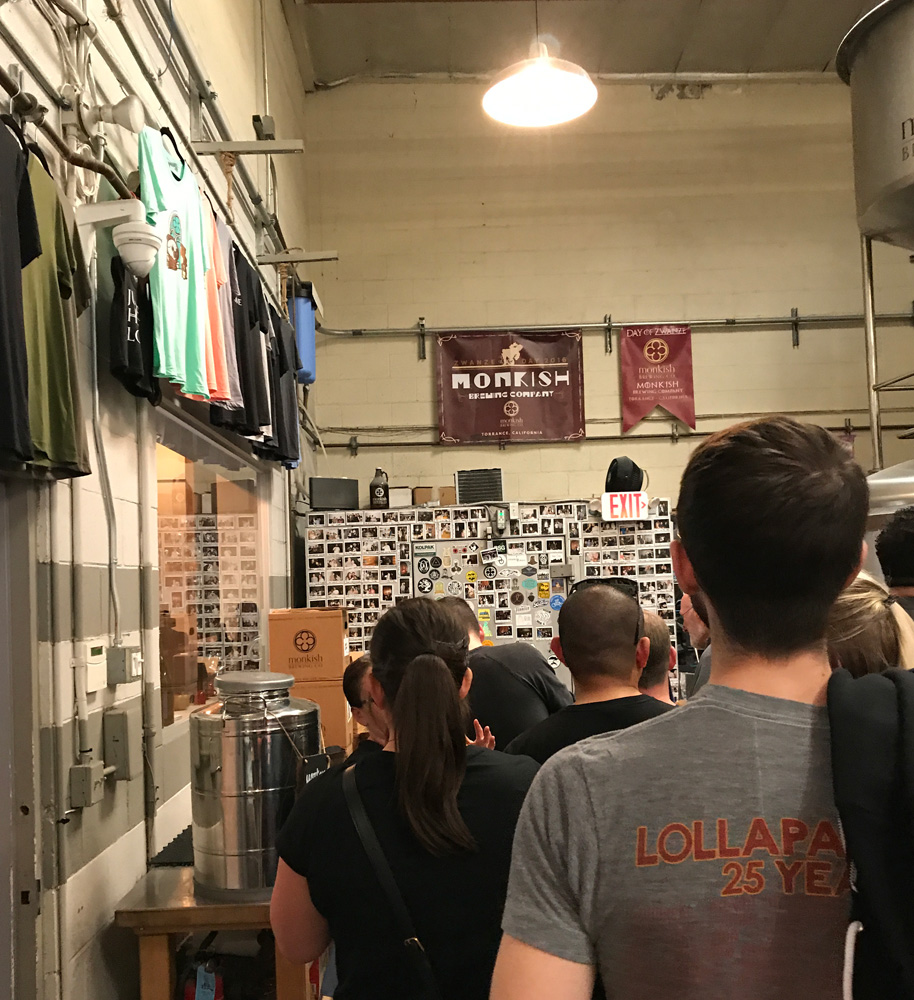 The in-store board shows a series of sold-out beers and is updated by the clerk.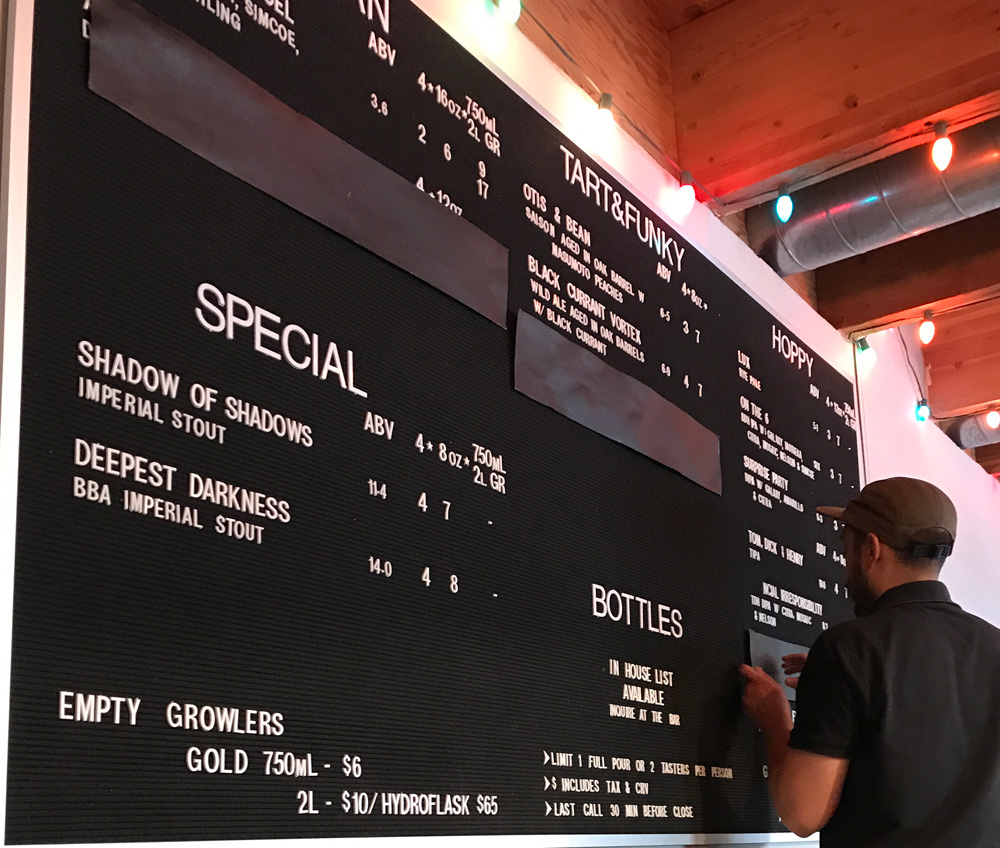 The store isn't big, but it's open during the day on Saturdays and Sundays, so enjoy the refreshing climate of LA and the combination of beer!
Mon-Thu  4PM-9PM
Fri  1PM-10PM
Sat  12PM-10PM
Sun  1PM-8PM
Monkish Brewing Co. 20311 S Western Ave, Torrance, CA 90501