A huge Italian restaurant that looks like a warehouse in Gardena
Eatalian Cafe is a huge Italian restaurant around the corner of Redondo Beach Blvd and South Broadway in Gardena. The parking lot in the back and the entrance looks like really industrial, so it blends perfectly into the middle of Gardena's industrial area. You may be worried if the location is really right here, but don't be hesitate to go inside!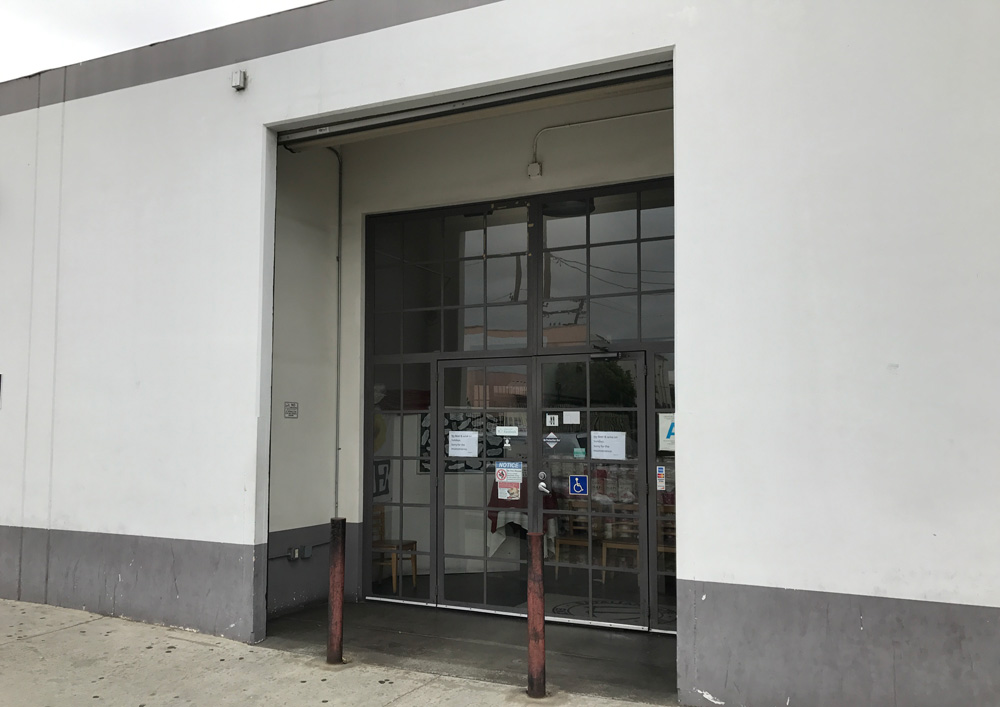 First of all, when you go inside, you will be surprised at its size and interior like a warehouse.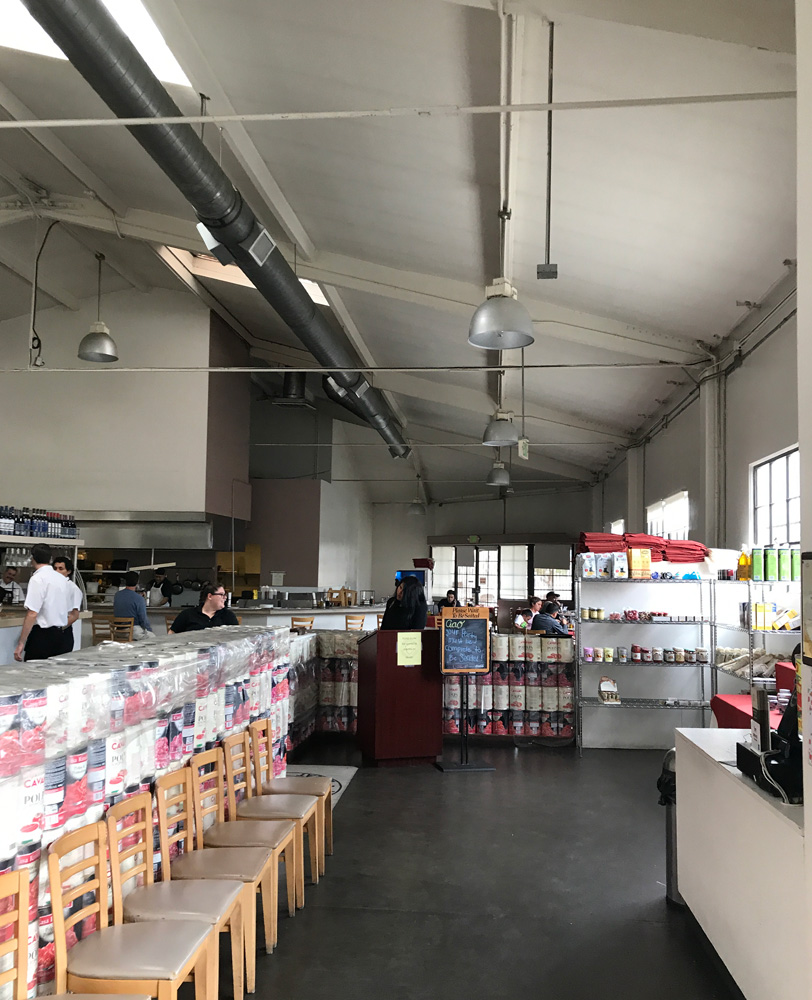 The owner Antonio Pellini, who also has several stores in Italy, initially planned to make this a place for producing cheese and sweets, but it's said that he made it a restaurant because of its size. The central open kitchen is also huge!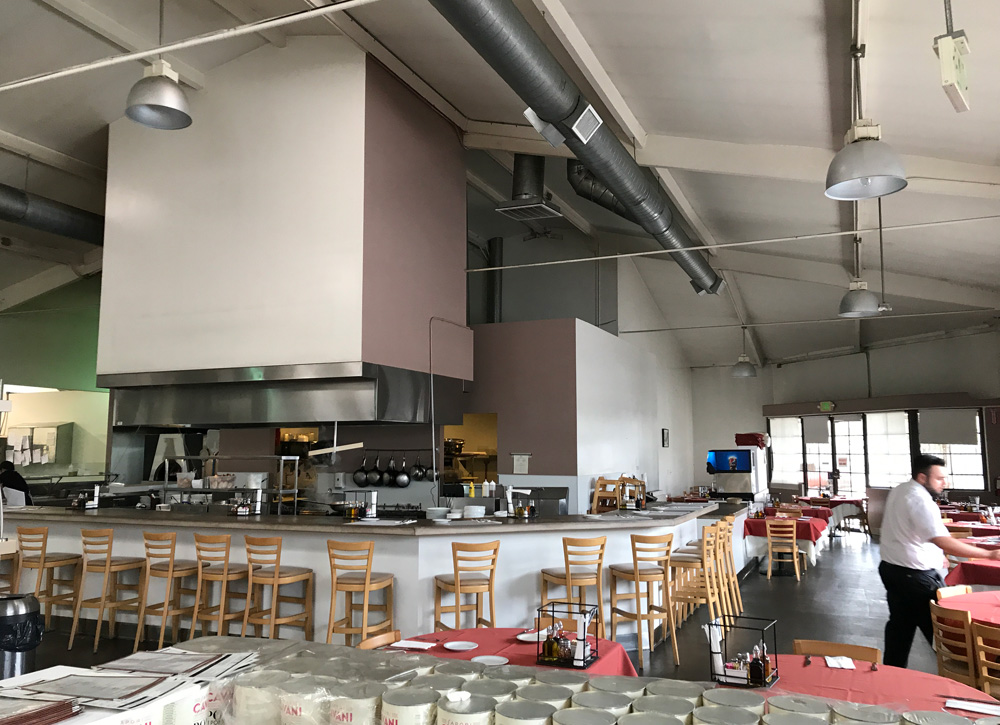 The price is relatively reasonable, but the taste is quite authentic. The front of the photo is Penne con Gamberi with lots of shrimps, and the back is Spaghetti Puttanesca with rich anchovies. Pizzas are also very popular with thin dough and most of the menus are great for sharing as they are large and diverse.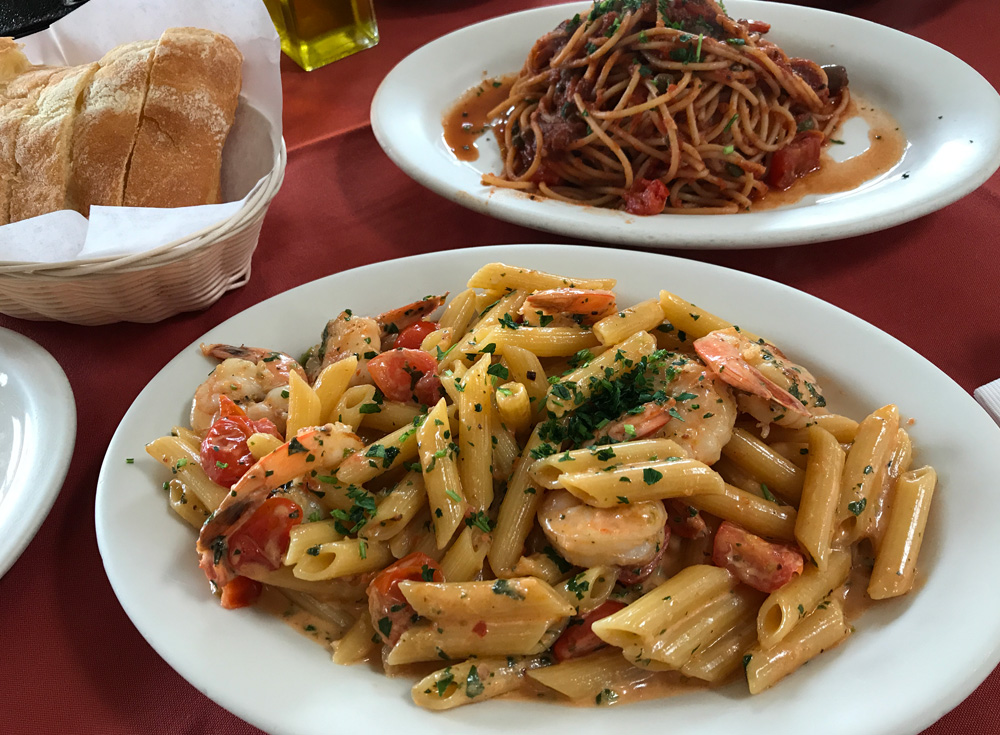 Because of choosing your own dessert from the showcase,  you can enjoy it very much. There are also familiar tiramisu and gelato in Italian dessert, so you need to order the food with the last dessert in mind.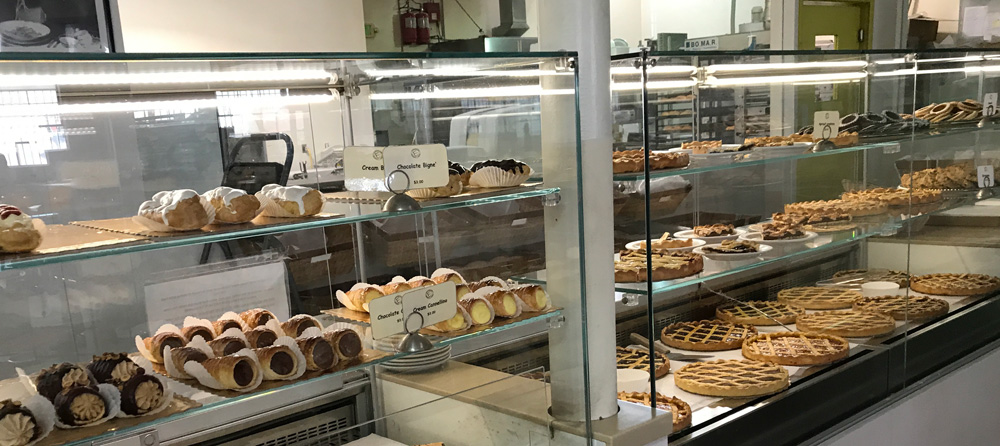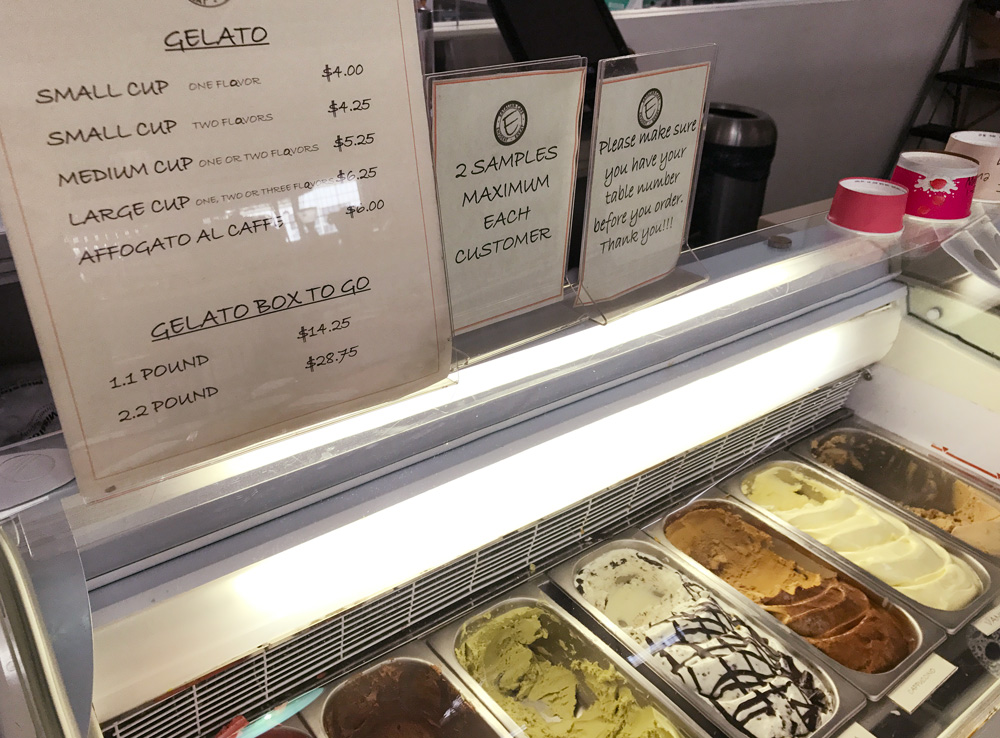 It's a little crowded at night, but it's very convenient place to go when you have a large party, so be sure to check it out when you're around this area! There is also a restaurant in Culver City.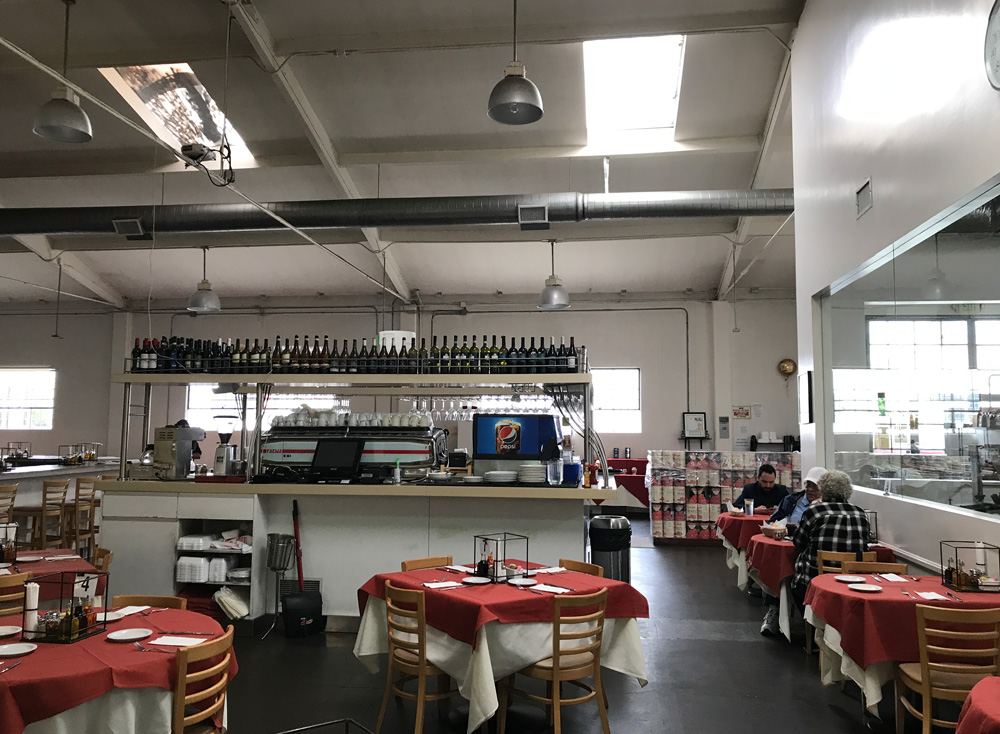 Mon-Sat  7AM-9PM
Sun  9AM-9PM
Eatalian Cafe 15500 S Broadway, Gardena, CA 90248