LA style cafe popular with locals
Not far from Santa Monica Beach, the Cafe is located along Wilshire Blvd, but has been crowded with locals since it opened in 2009. Why don't you come and enjoy the casual and simple menu and the atmosphere of LA style.
All produce is sourced from local farmers, using organic flour and quality ingredients, with a simple and delicious menu of homemade breads, pastries, soups, salads and sandwiches. The deli is also perfect for the side, such as organic salads using quinoa and kale.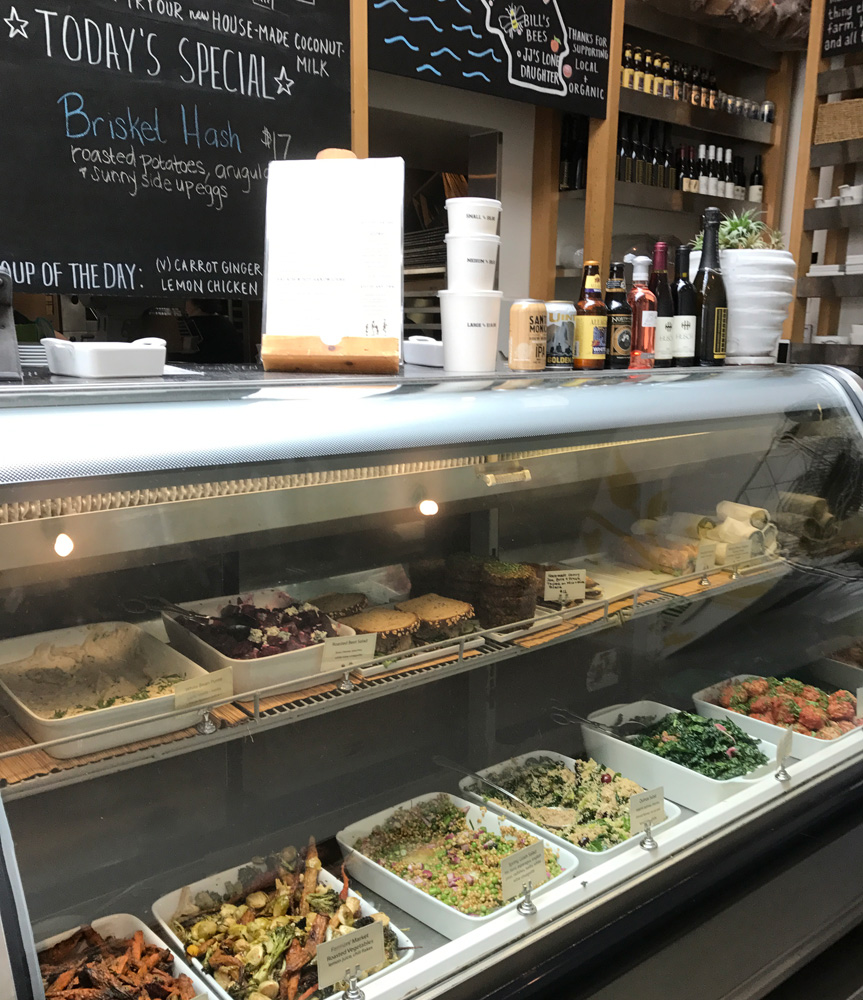 You can choose by size and take it to go or in the store!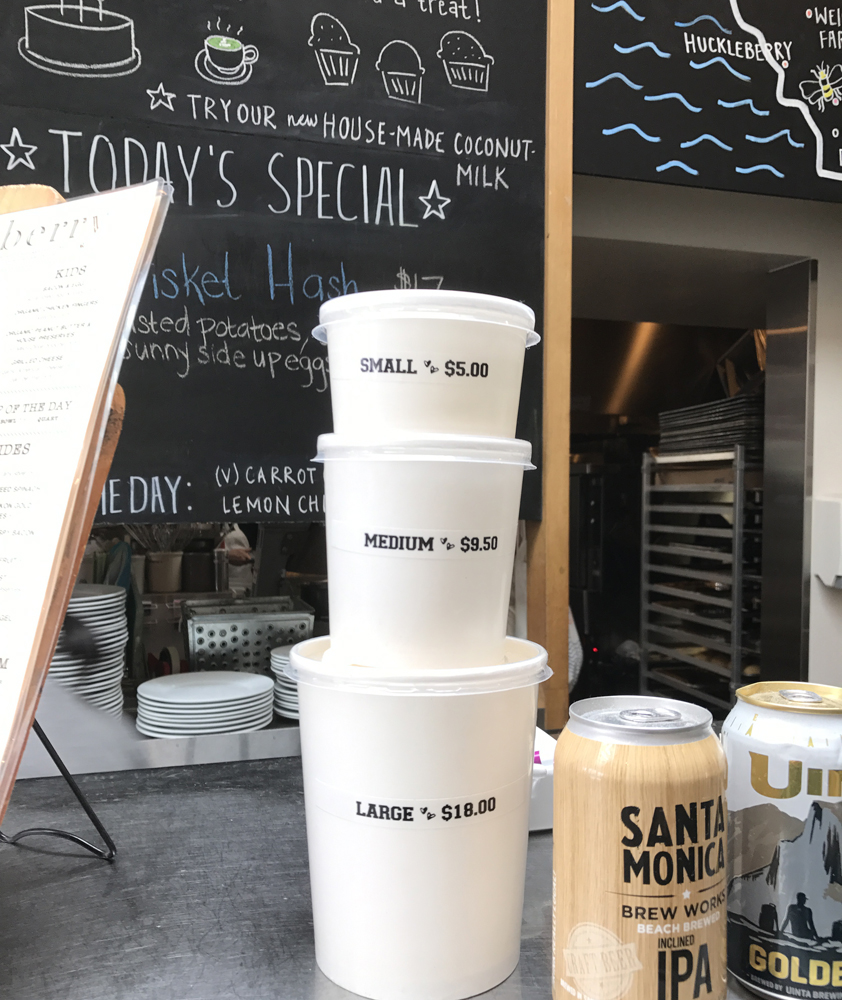 In addition to cookies, there are also fresh desserts such as pudding.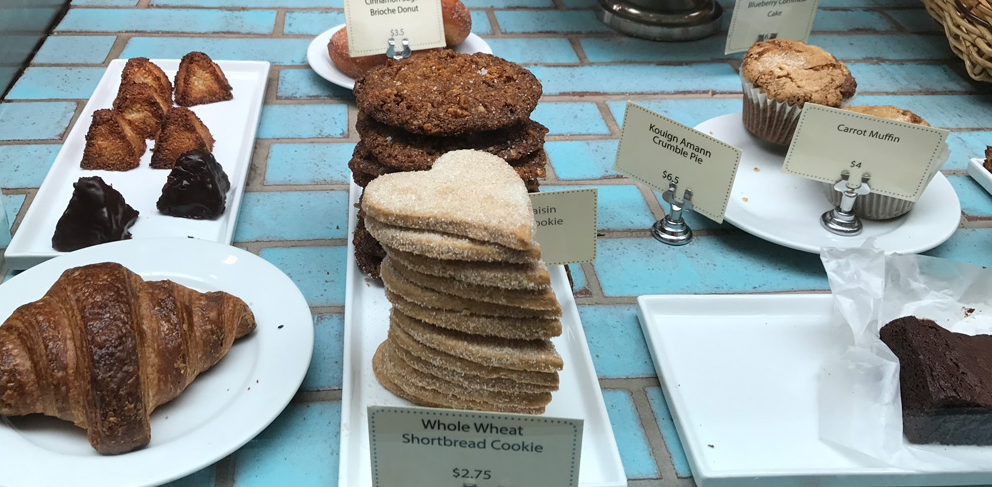 It is a roasted vegetable salad at a farmer's market in the photo. These are vegetables that are hard to find in regular supermarket.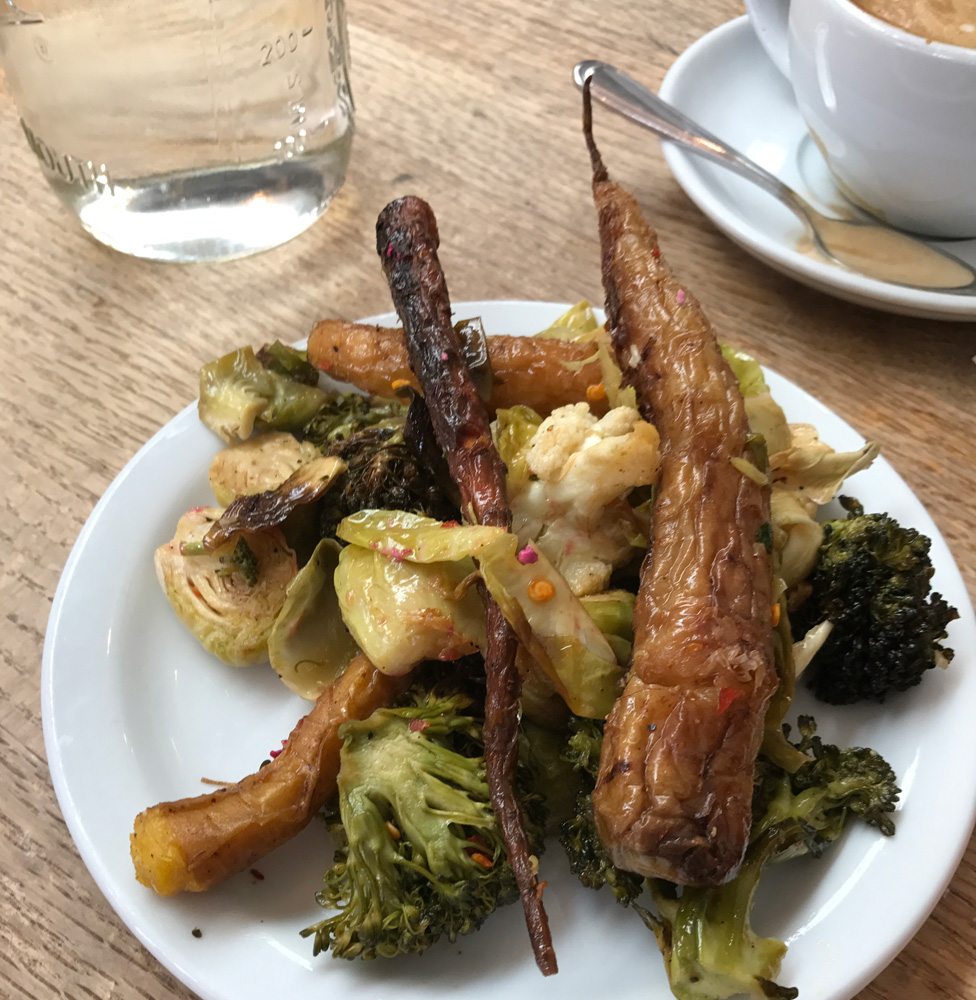 There aren't many seats in the store, and it's often crowded in the morning, but there are many customers who come to take-out orders, so it feels like you can sit down after a while.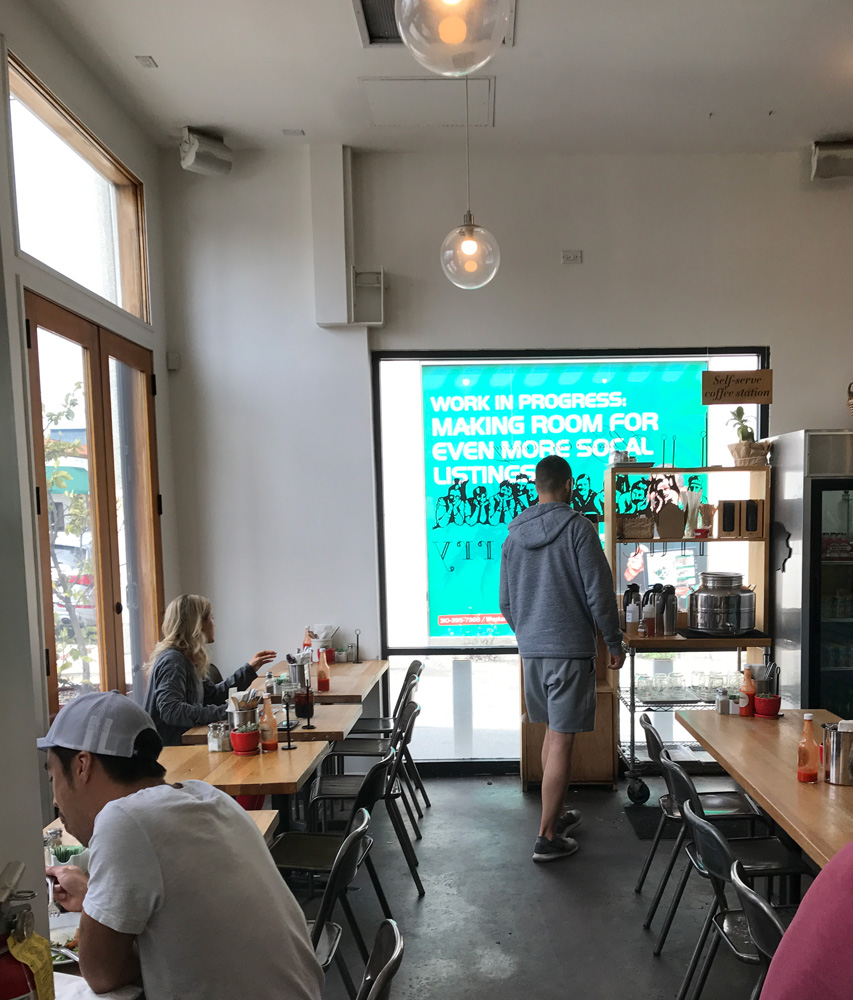 There is valet parking at the back of the store, but there seems to be no fixed charge. You can find meter parking lots on the street around Santa Monica, but they are limited depending on the time. Here is a metro bike station near this shop! It may be good to use it near the beach.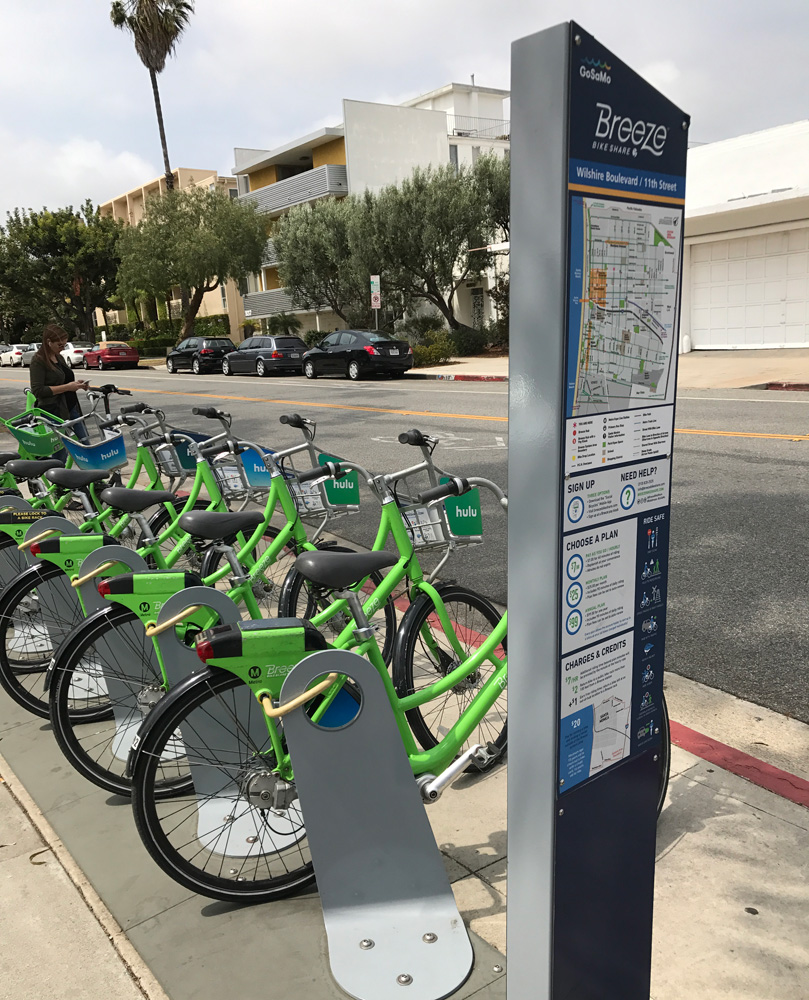 7 days  8AM-5PM
Huckleberry Cafe 1907, 1014 Wilshire Blvd, Santa Monica, CA 90401