A h
ealing cafe
 where you can enjoy Japanese cakes and pastries
Currently, the cafe has 4 stores in LA, and in addition to regular sandwiches and other light meals, the lineup of pastries and cakes is very abundant. The first store here in Brentwood has an eye-catching European-style storefront, but the owner is actually Japanese, and the products with delicate taste are valuable in LA.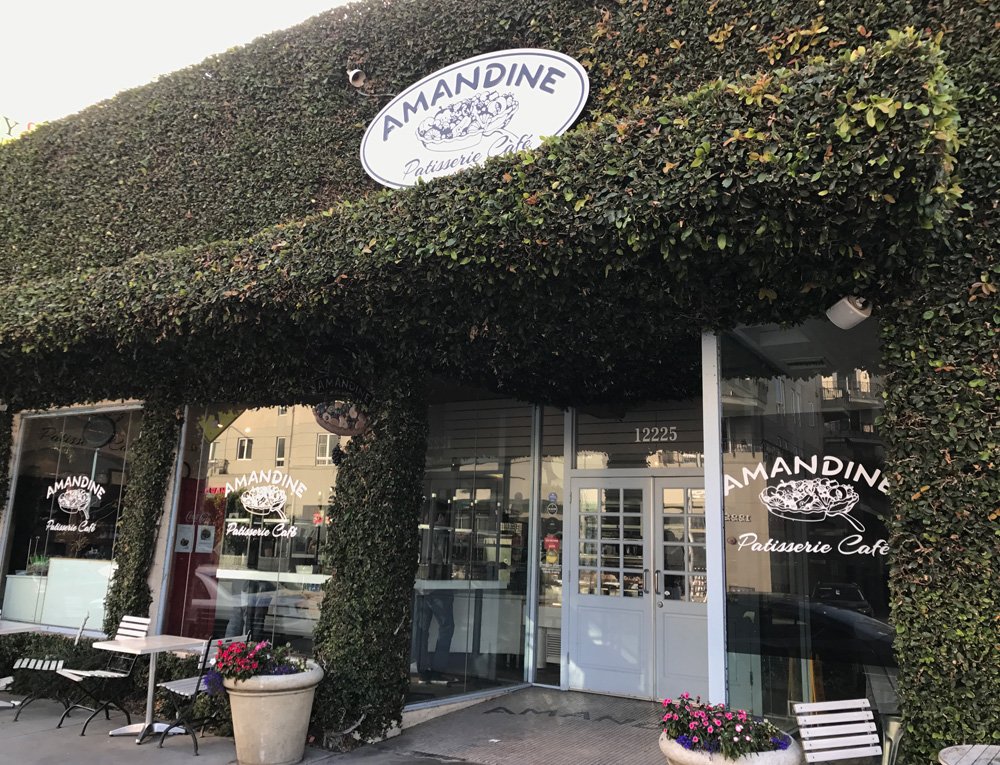 There is a cake showcase right at the front entrance, and the large number of cakes cut into large pieces are not too sweet and have a fresh taste with plenty of fruits. There is no doubt that sponge cake is fluffy and easy to eat! You can also make a reservation for whole cake orders.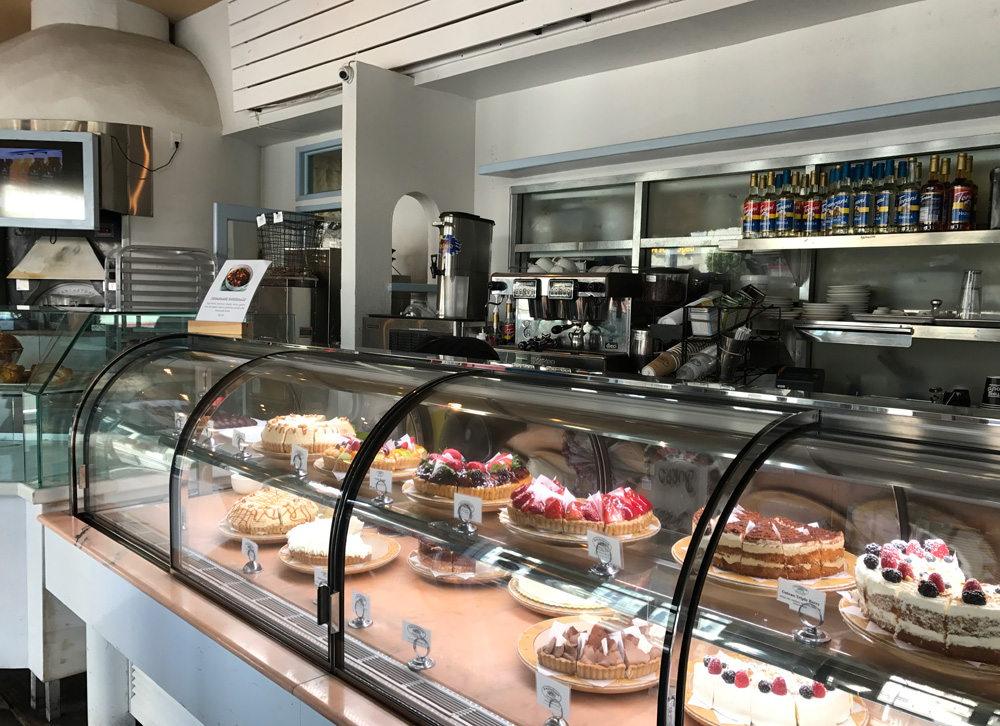 Not only cakes, but also breads, especially croissants, have a satisfying taste with plenty of butter. There are several types, so you may want to compare them.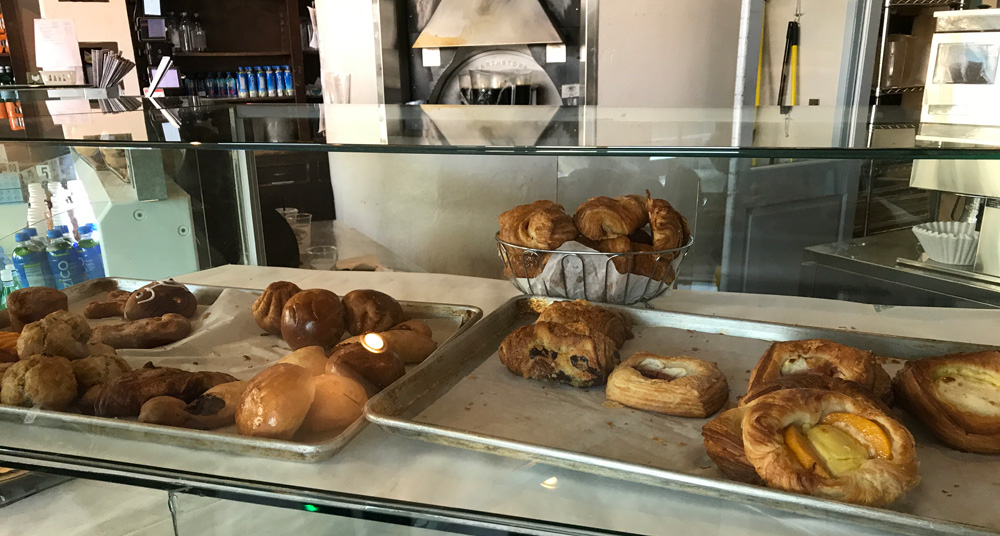 The inside of the store has a calm atmosphere based on off-white and light blue, and the number of seats is abundant because the inside of the cafe has large enough with outside tables.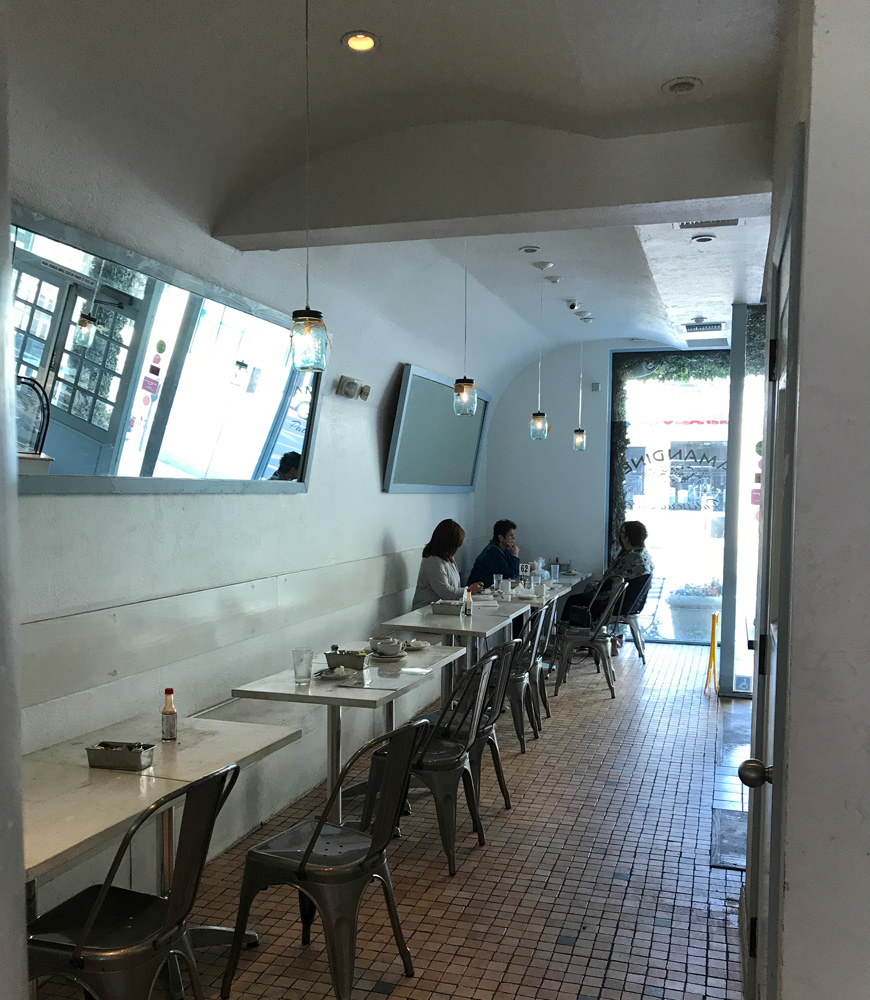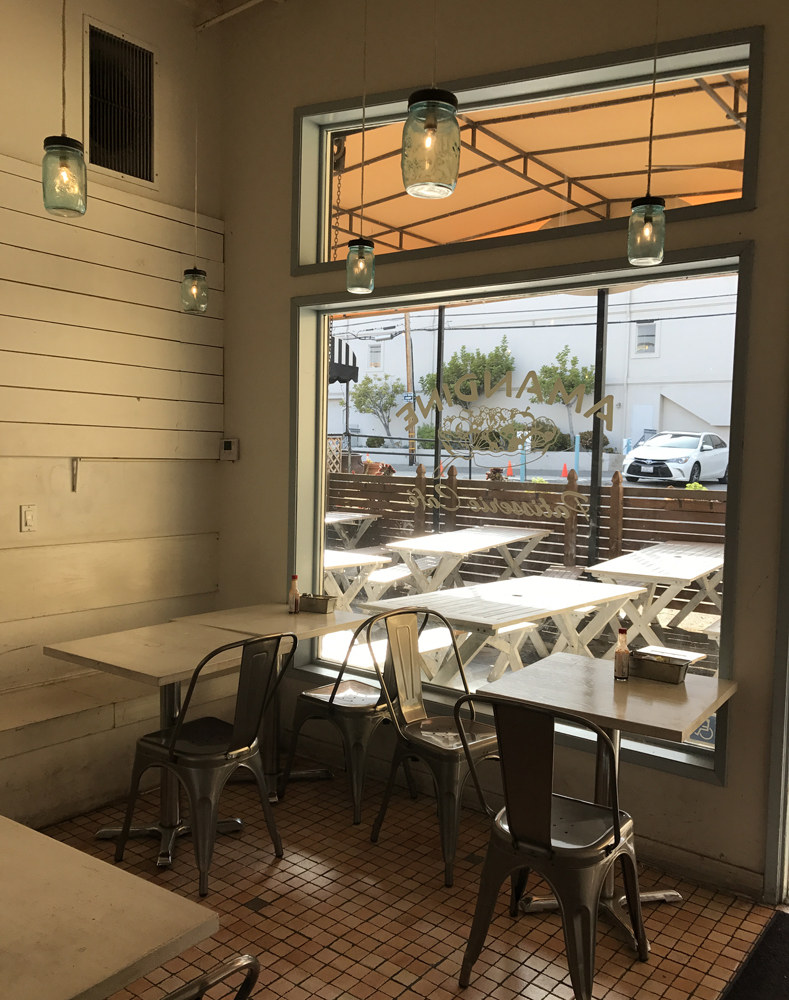 The soup is also served with bread and has a very healthy taste.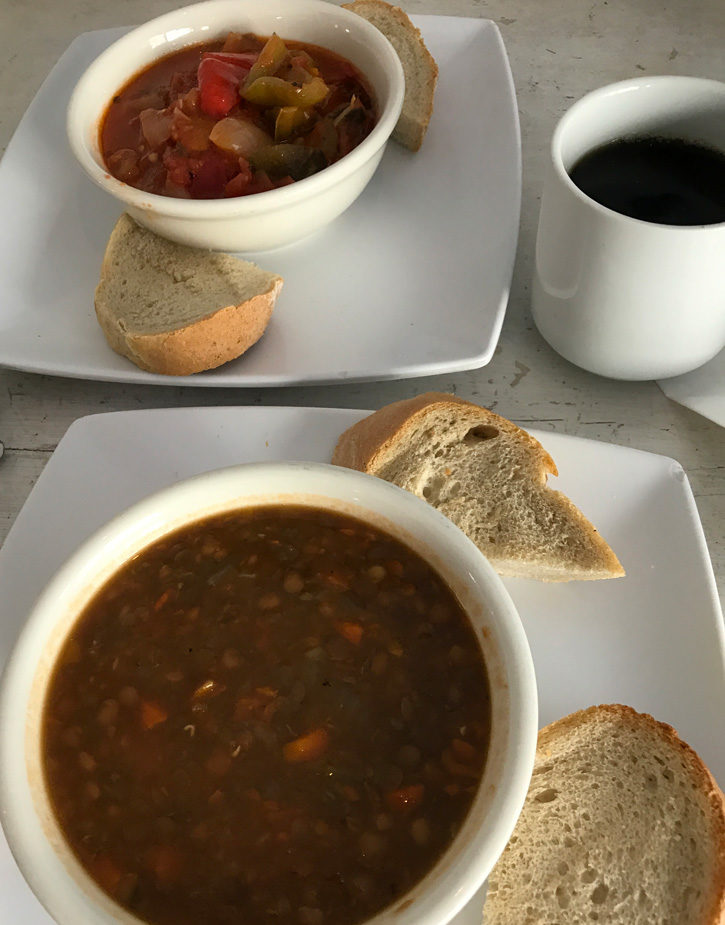 Cheesecake and fruit tart are delicious as expected.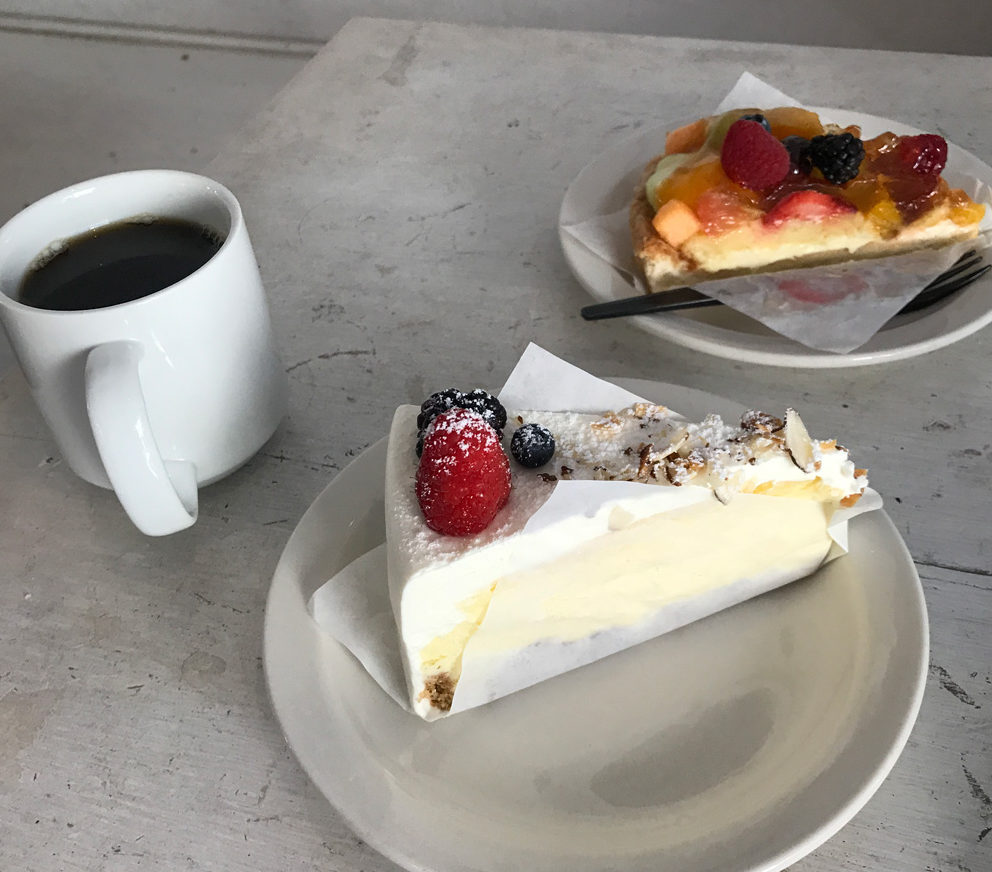 There is a parking lot behind the store and there are coin parkings on the street along Wilshere Blvd. Enjoy delicious food and a relaxing time.
7 days   7AM-9PM
Amandine Patisserie Cafe-Brentwood 12225 Wilshire Blvd, Los Angeles, CA 90025