As the name suggests, a famous bakery that originated on La Brea Avenue
LA's famous retail bakery and restaurant operator, La Brea Bakery, founder Nancy Silverton, opened a flagship store alongside Campanile in 1989 as a restaurant serving fresh bread on La Brea Avenue. After that, it built a production factory which provide their products in many supermarkets. It is owned by Aryzta AG, the world's largest bakery company, since 2001.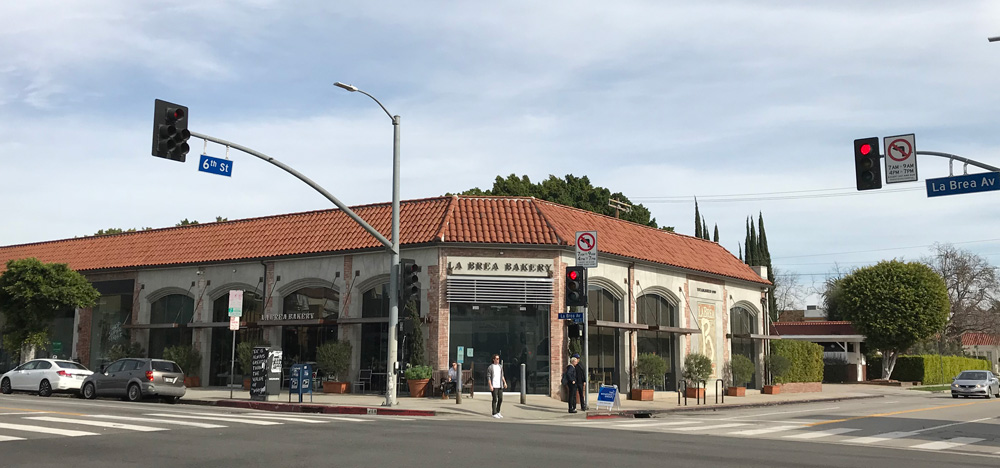 This store is actually just one block away from the original flagship store on 624 La Brea Avenue. The flagship store, which was created by remodeling the former Charlie Chaplin office, continues to this day as the popular restaurant, Republique, after the Closure of Campanile. When you go to one of them, why not go to the other?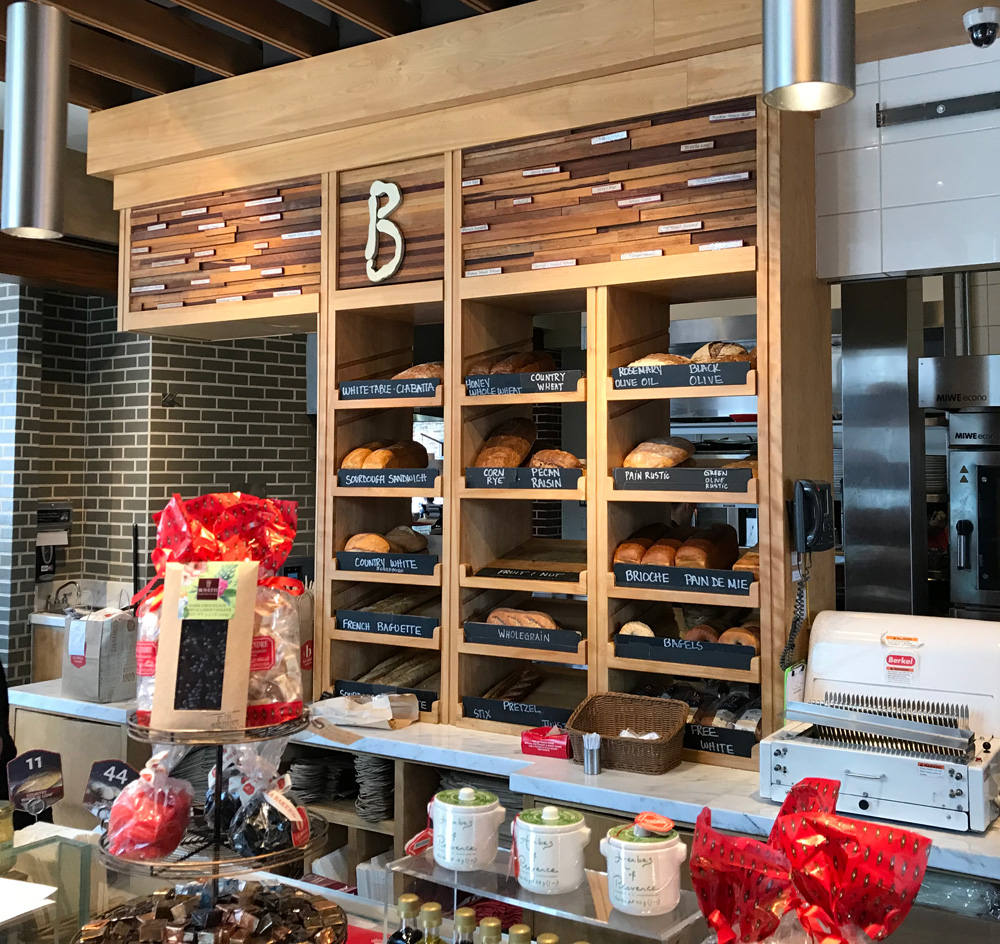 Inside the store, there are booth seats where you can sit comfortably like a family restaurant, and outdoor seats in the backyard.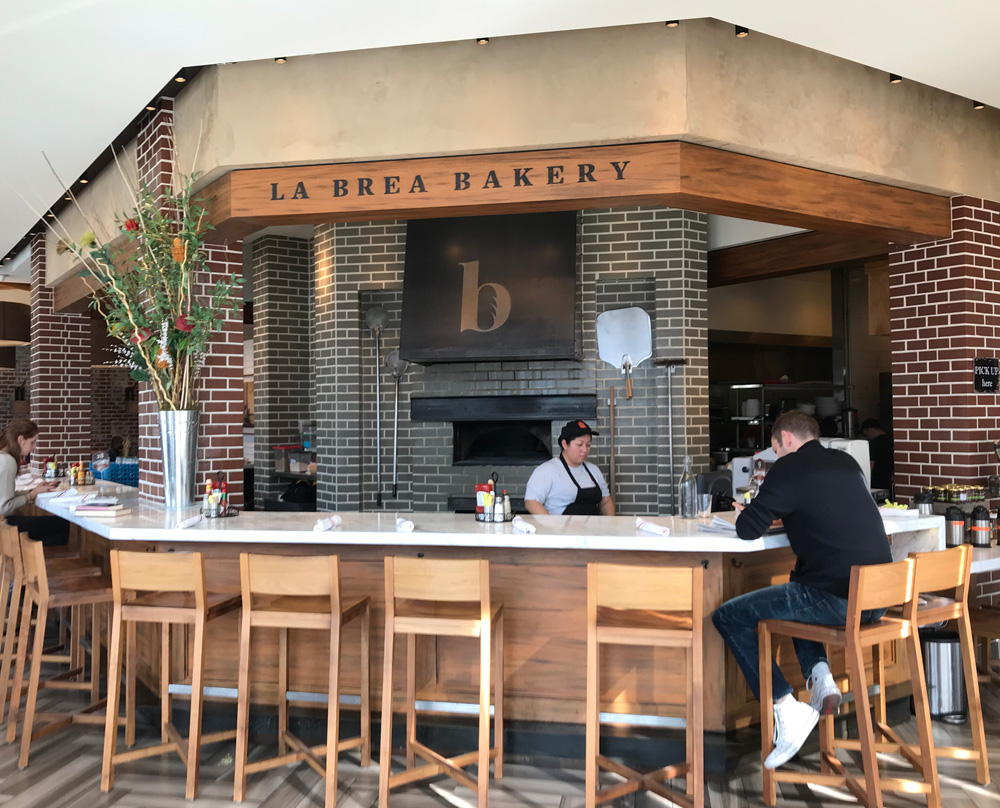 There are also baked goods and deli in the showcase for to go that you can't get at supermarkets!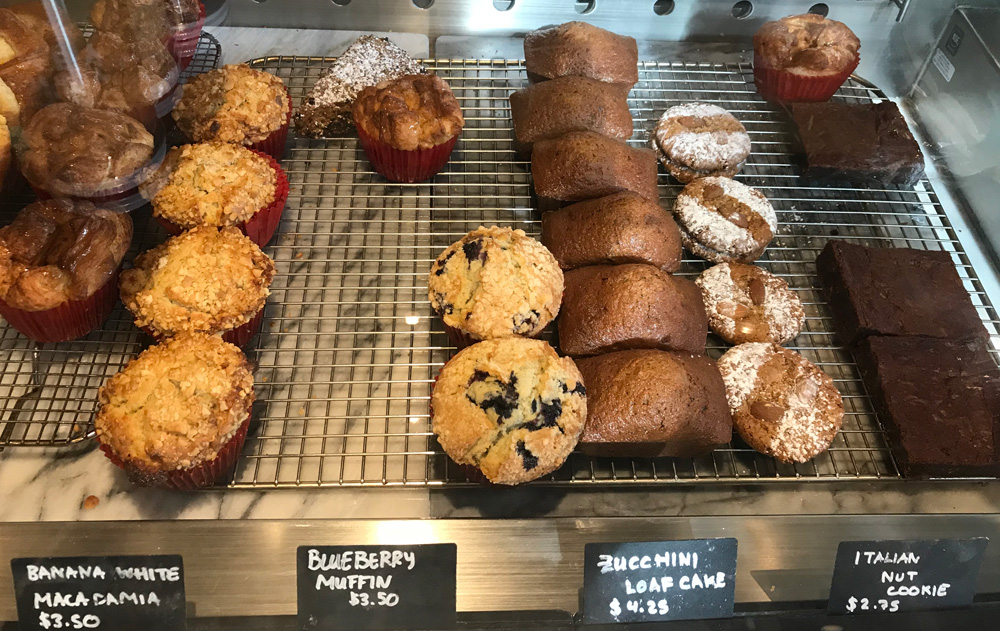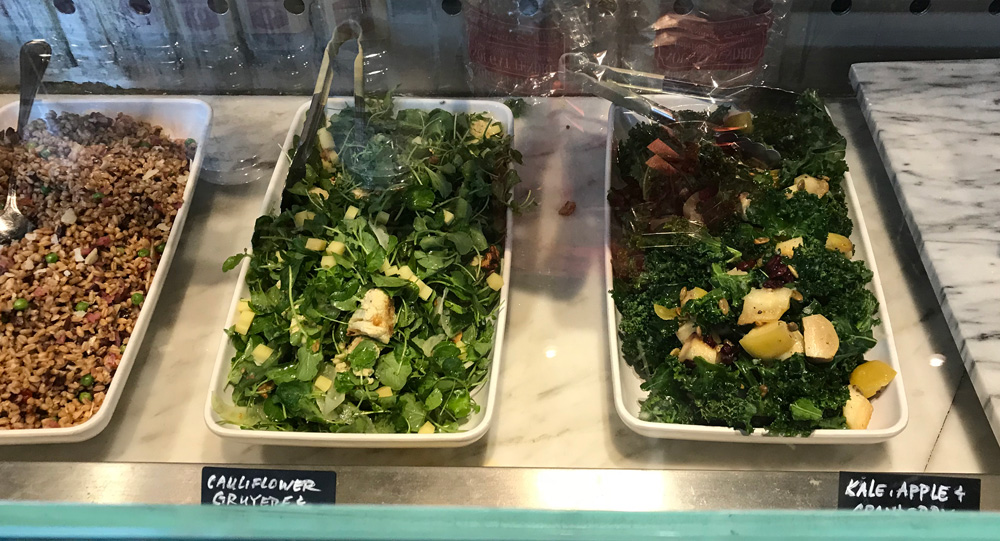 There are also packaged products that are perfect as souvenirs.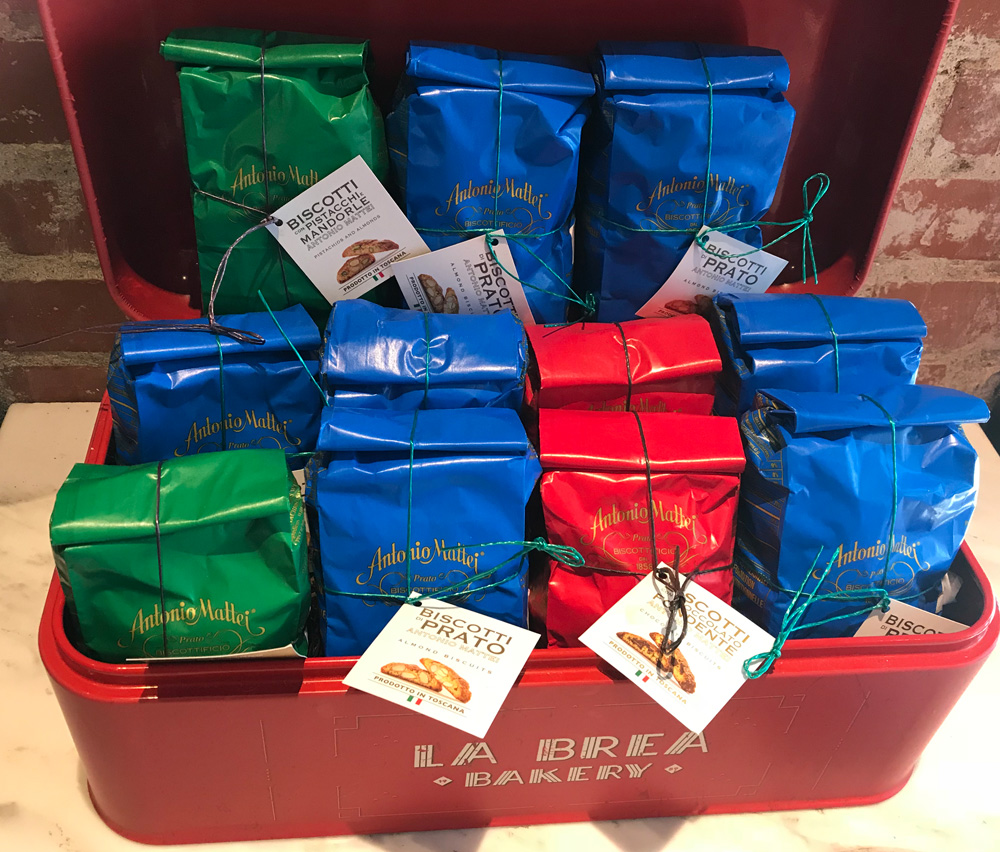 It's a small tote bag ($6), maybe it's like putting something light like bread in it. It's a design that you don't often see, so be sure to check it out!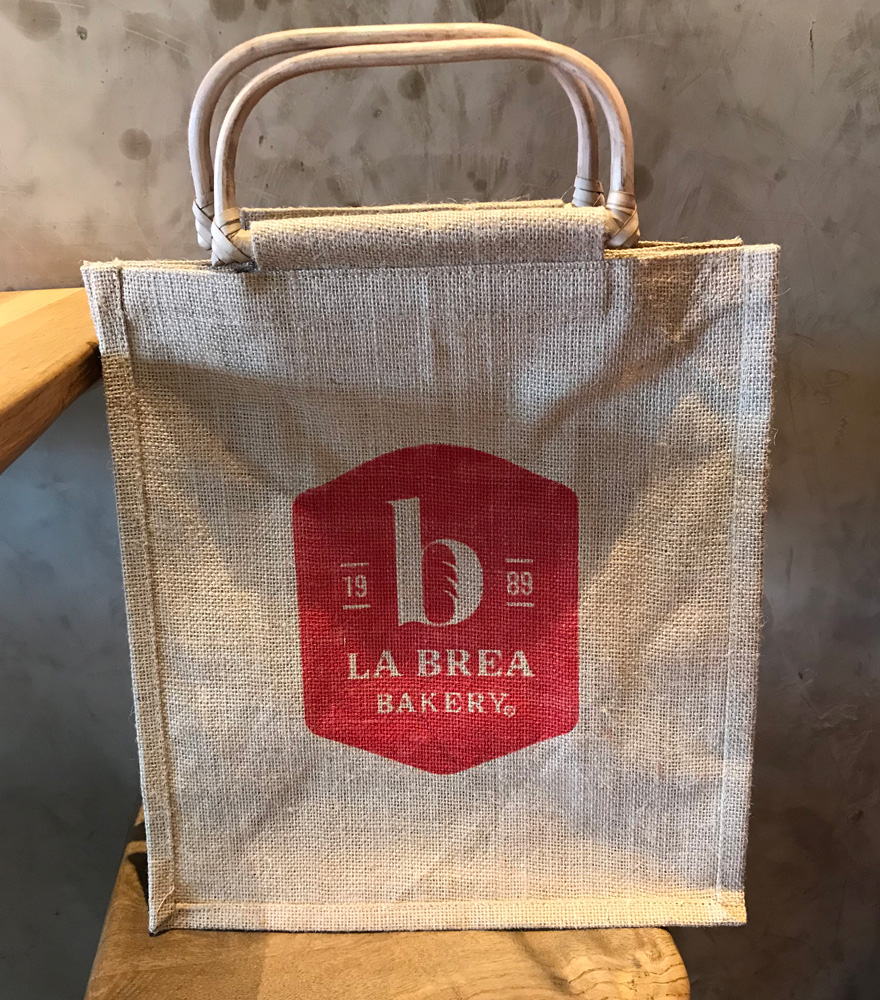 The store closes at 5 pm, so be sure before that! There is also a Starbucks Reserve store on the opposite street.
7 days
7:30AM-5PM