Former Charlie Chaplin office, popular French and bakery restaurant on La Brea Street
There is a strange tower stands out on La Brea Avenue, running through central Los Angeles, where there is always a line in front of it! Popular bakery and French restaurants are this republique.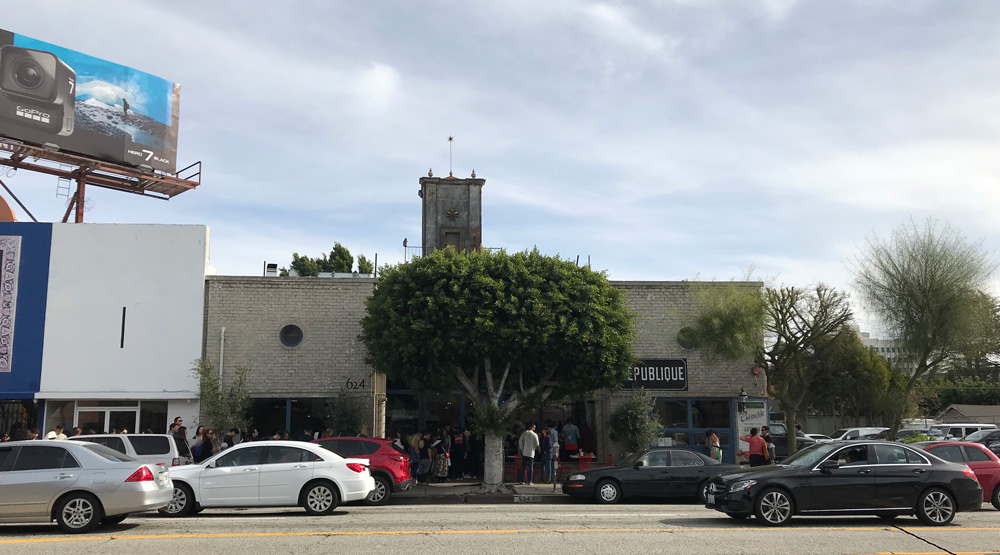 When you enter the store, you will first see a counter where many cakes and pastries are lined up. To tell the truth, you need to order everything at this cash register (daytime). Early in the morning is relatively vacant, but don't worry if you get in line! The inside of the store is huge, so you can get a seat.
Not only delicious sweets, but also a wide variety of breads. Many people can easily have breakfast with pastries and coffee.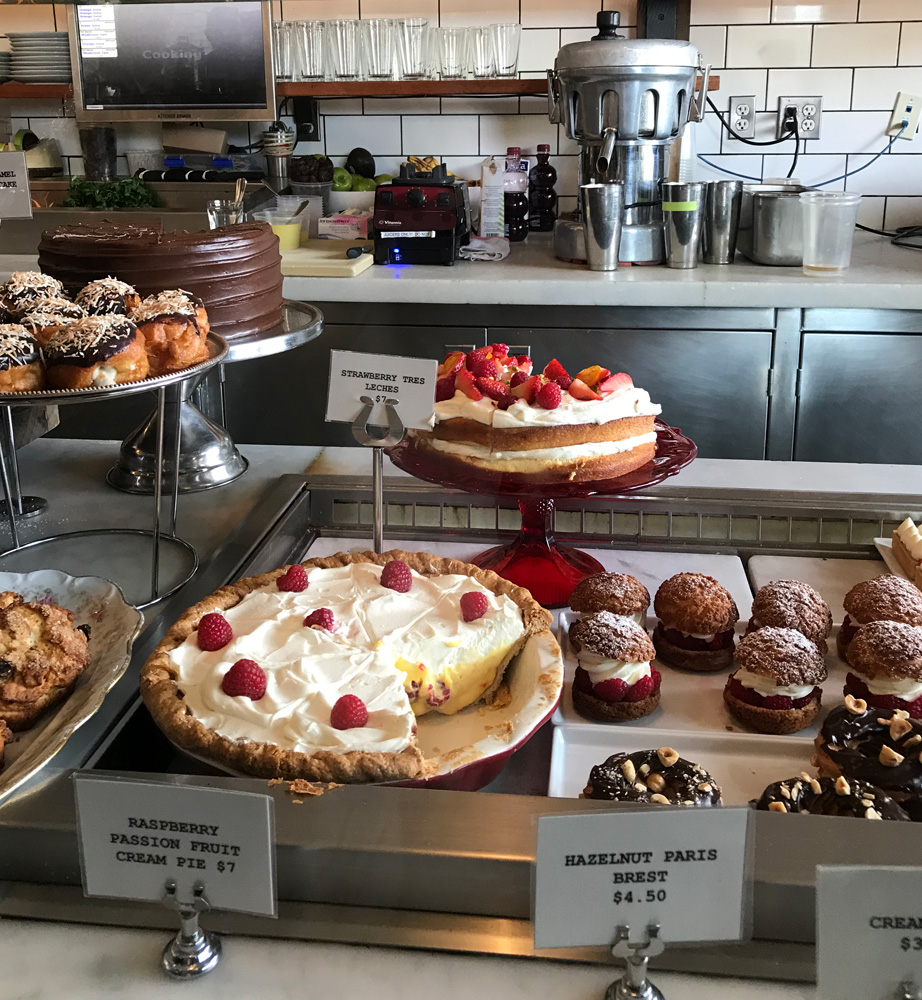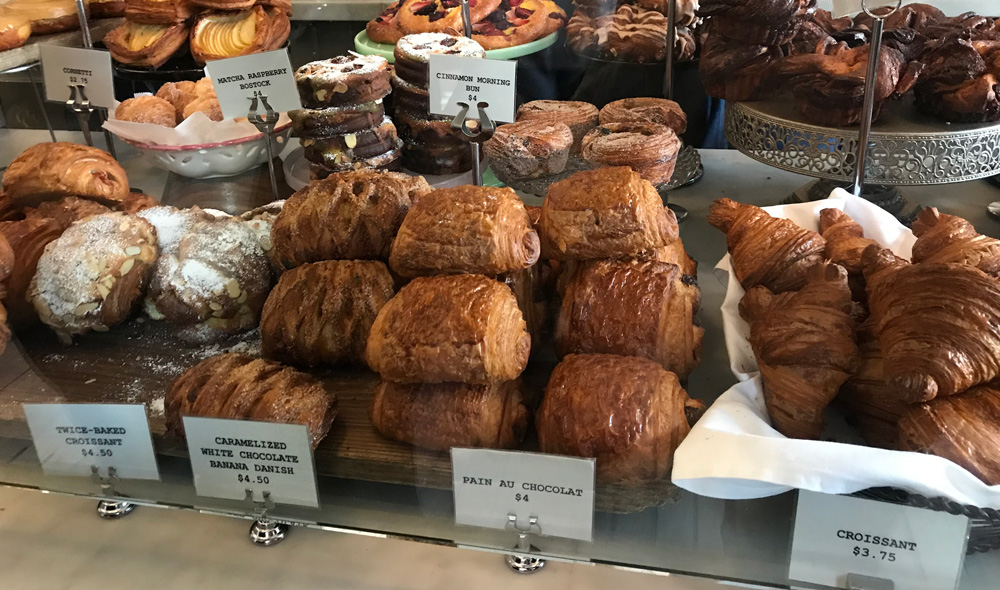 This building was actually established by Charlie Chaplin as an office space in 1928, but after that chef and baker Nancy Silverton opened the restaurant Campanile in 1989, and LA's famous bakery brand La Brea Bakery was established in the adjacent space.  
The restaurant was close in 2012, but a chef Walter Manzke and his wife Margherita, a pastry chef, opened a Republique in 2013, and the following year in 2014, they were awarded the Los Angeles Magazine's "Best New Restaurant". This Spanish-style brick building was boldly renovated with the courtyard as a dining room when the Campanile opened, and the glass ceiling is truly spacious. Why don't you have a brunch in a mysterious space, which is like being on a street corner.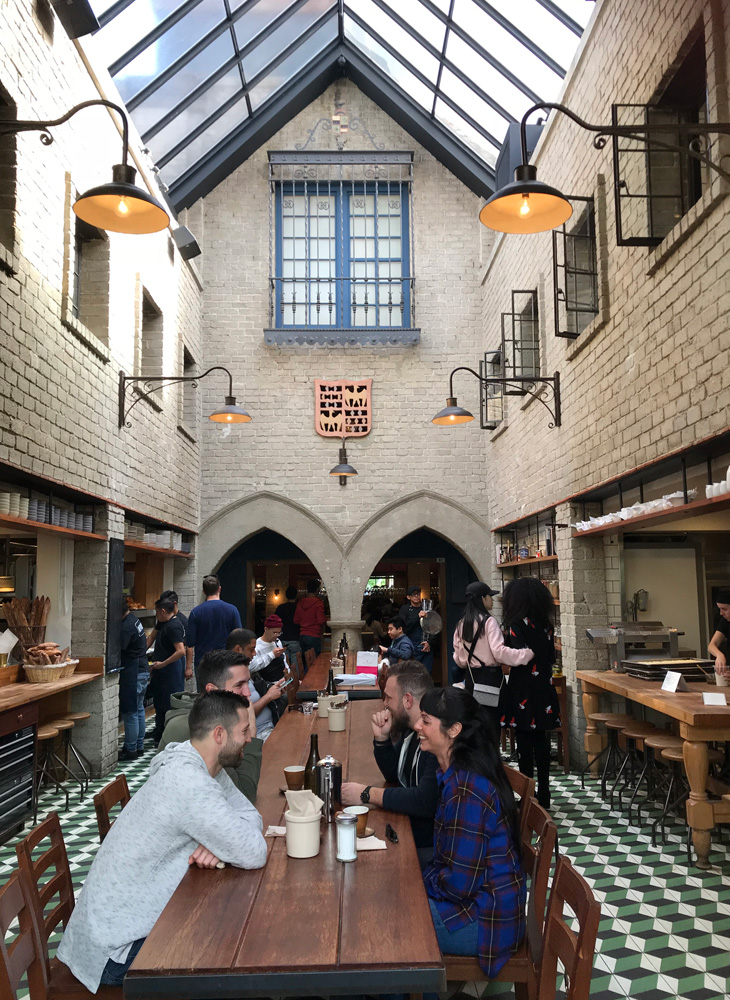 You can choose the table wherever you like in the restaurant, place the number tag of the cup given at the cash register, and the order is completed.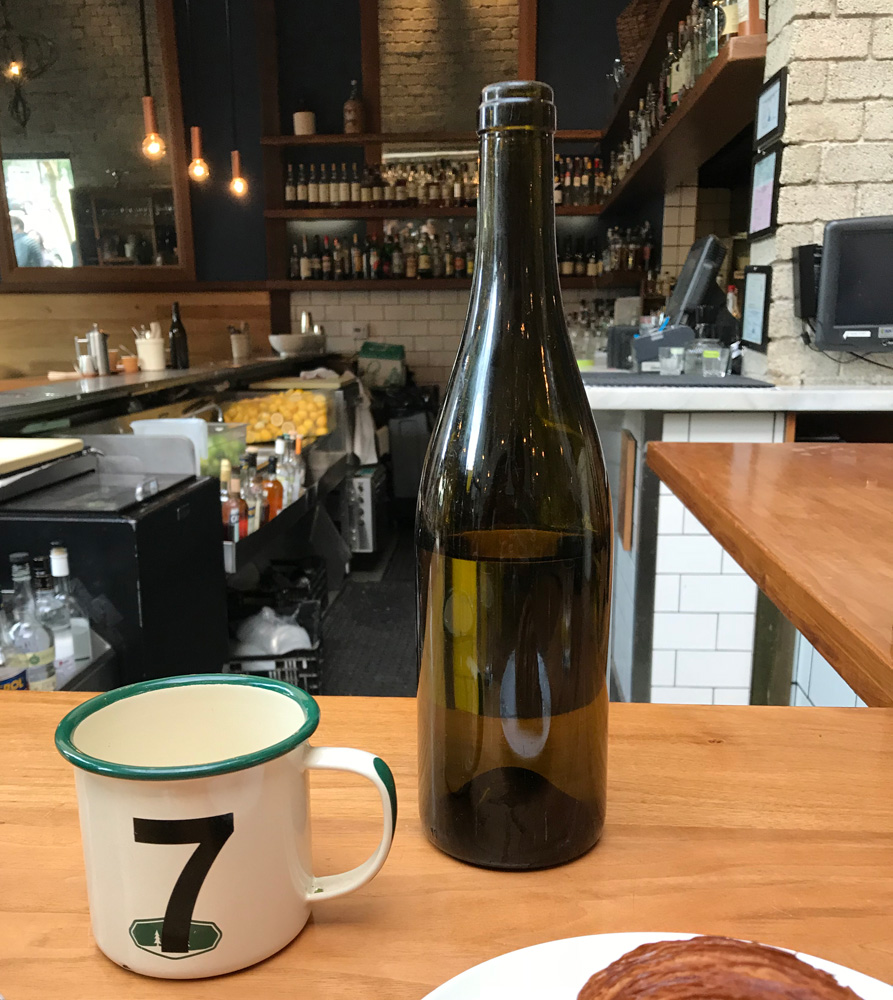 There are Smoked Salmon Benedict and Mushroom Toast in the photo and there is also a rare menu such as Kimichi Fried Rice.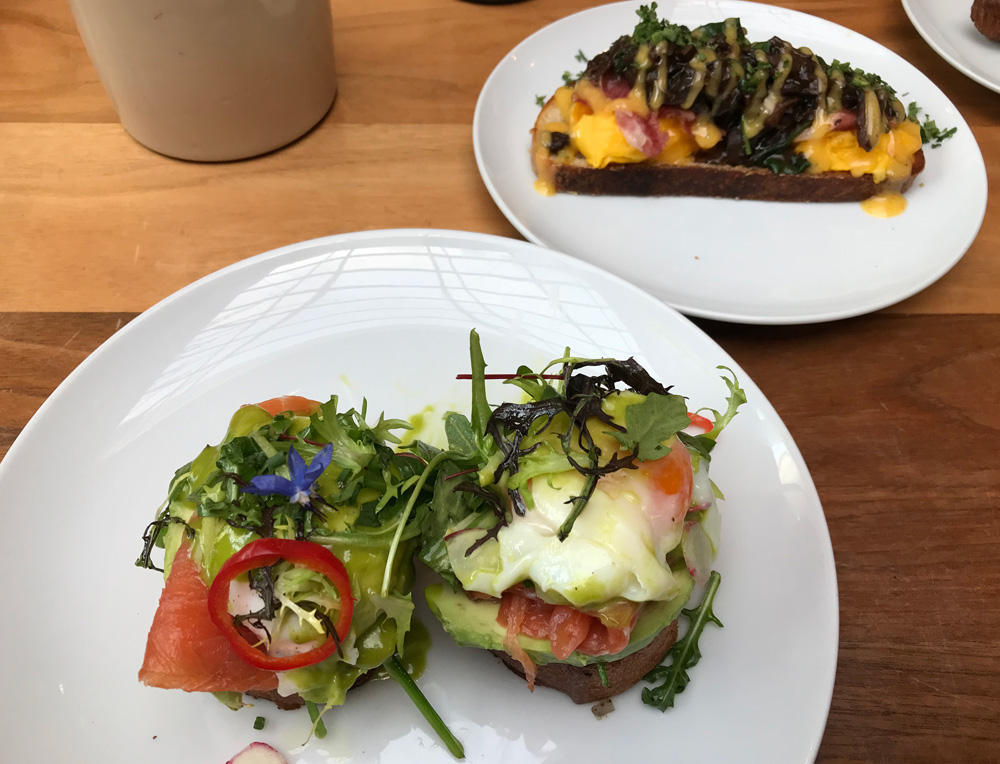 If you go near the kitchen, you will find a lot of Baguettes. There are also some menus that come with them as the side!
You can also see the bread being made, so it's fun to see it!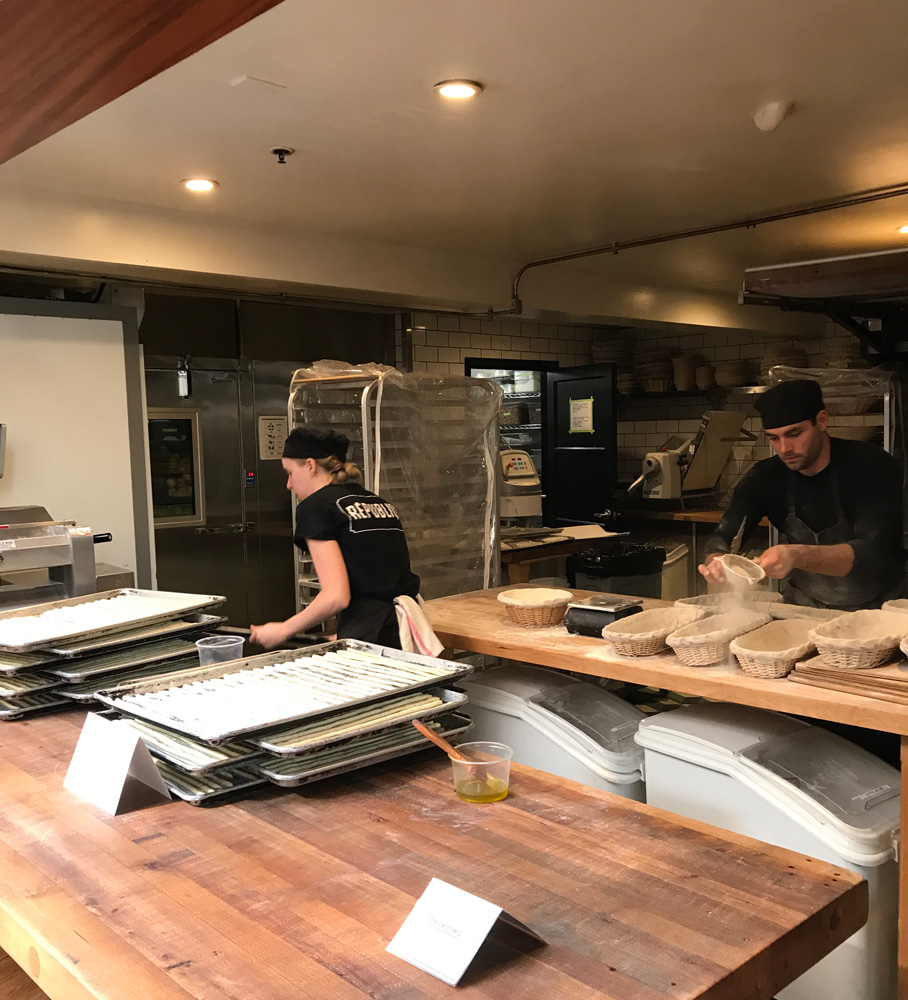 here is a second floor when you go to the back, but it seems to be used only when extra seats are needed.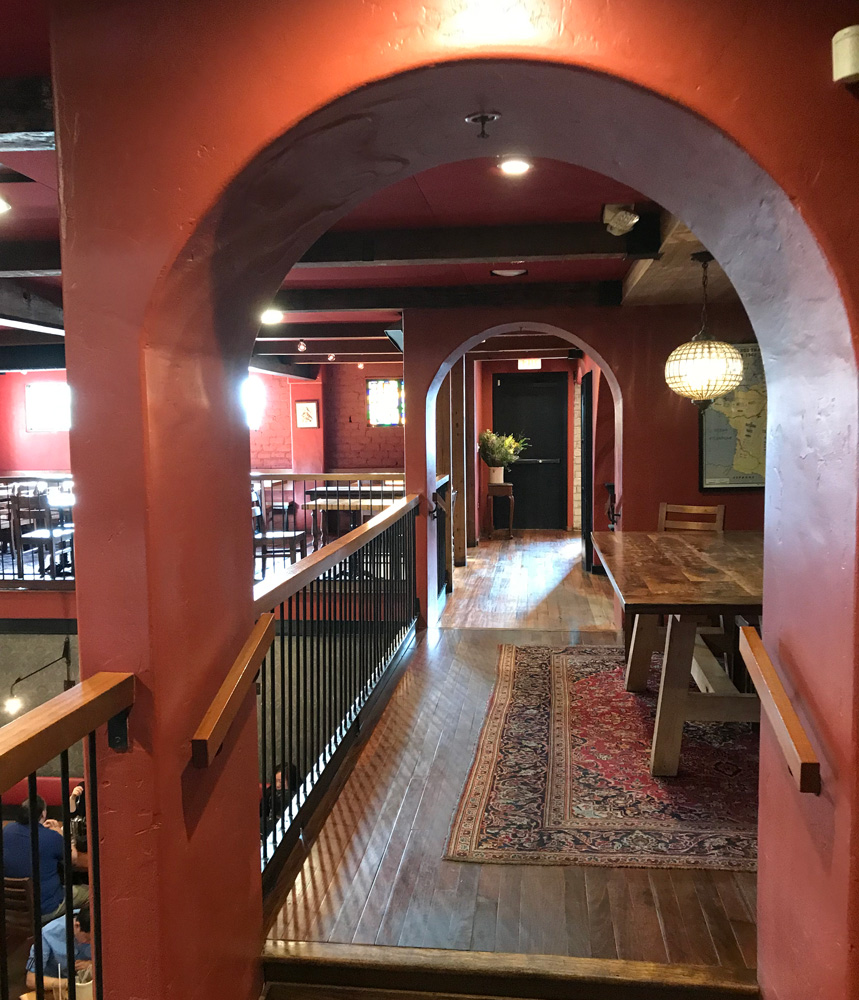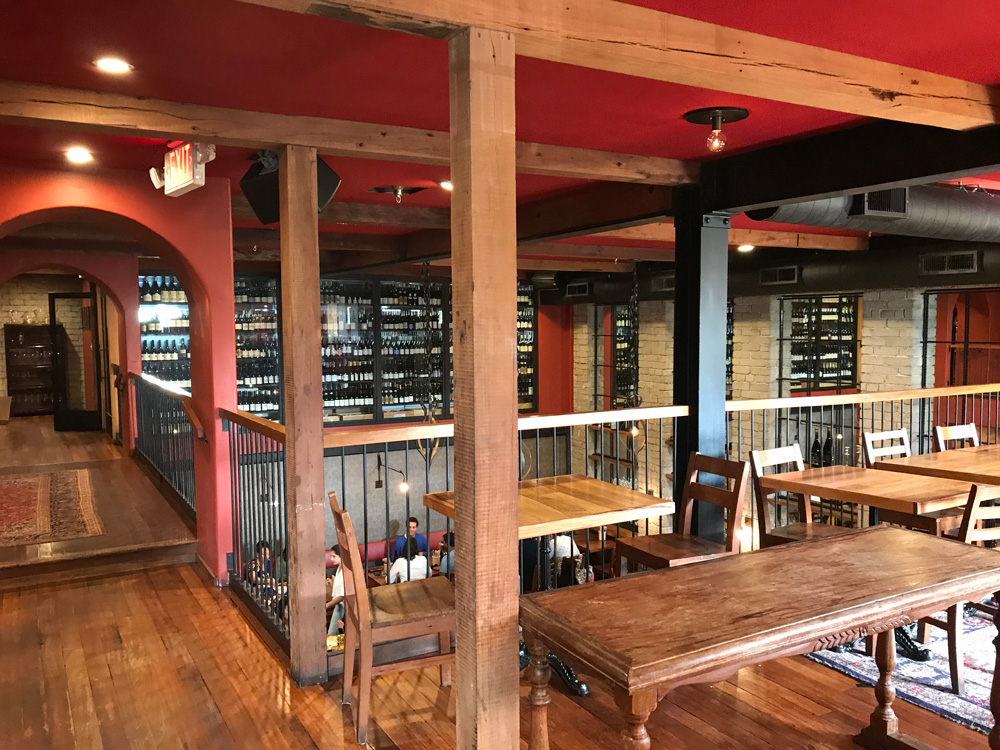 There is a space where tables are lined up in the back of the restaurant with double height ceiling here!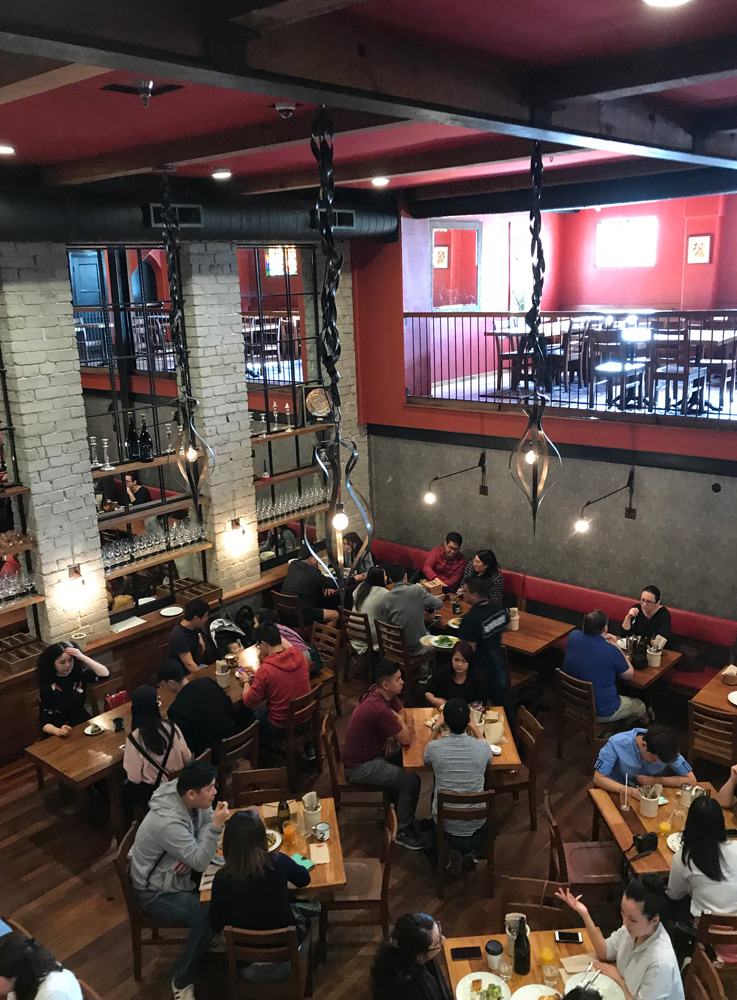 Basically, the inside of the restaurant is full of energy, so if you want to enjoy quiet atmosphere, it might be better to have a seat in the back where there are few people coming and going.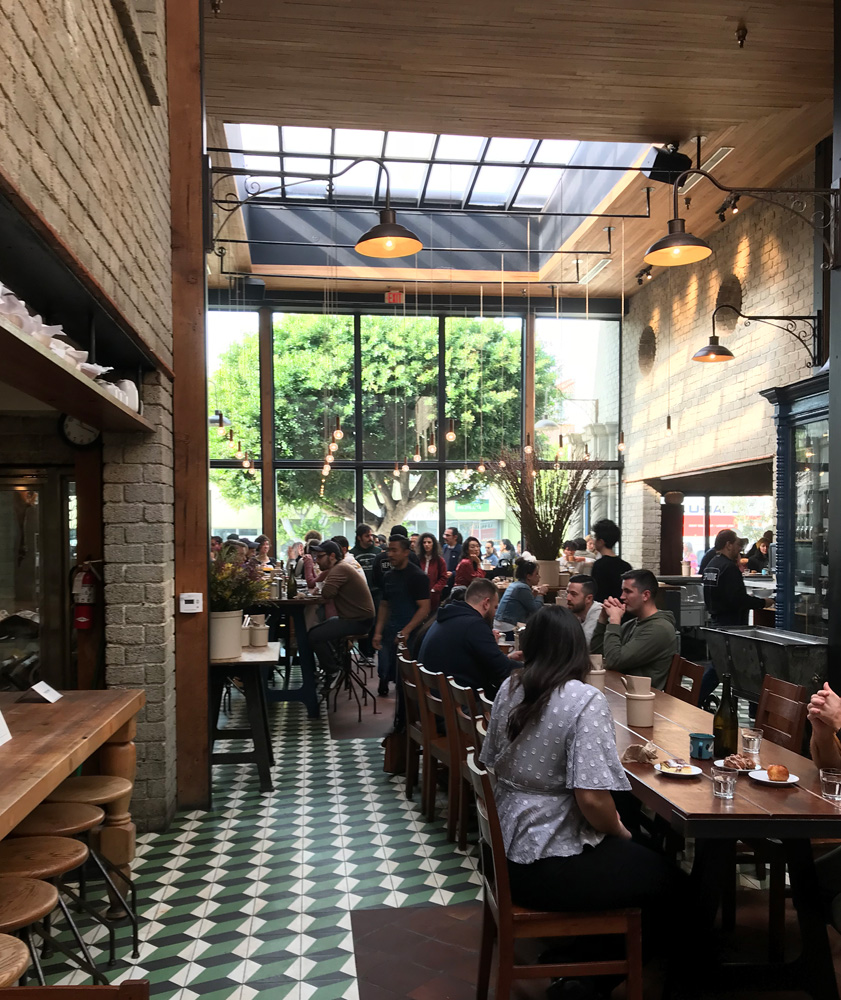 You can buy the popular granola, also on the food menu. It's great for souvenir.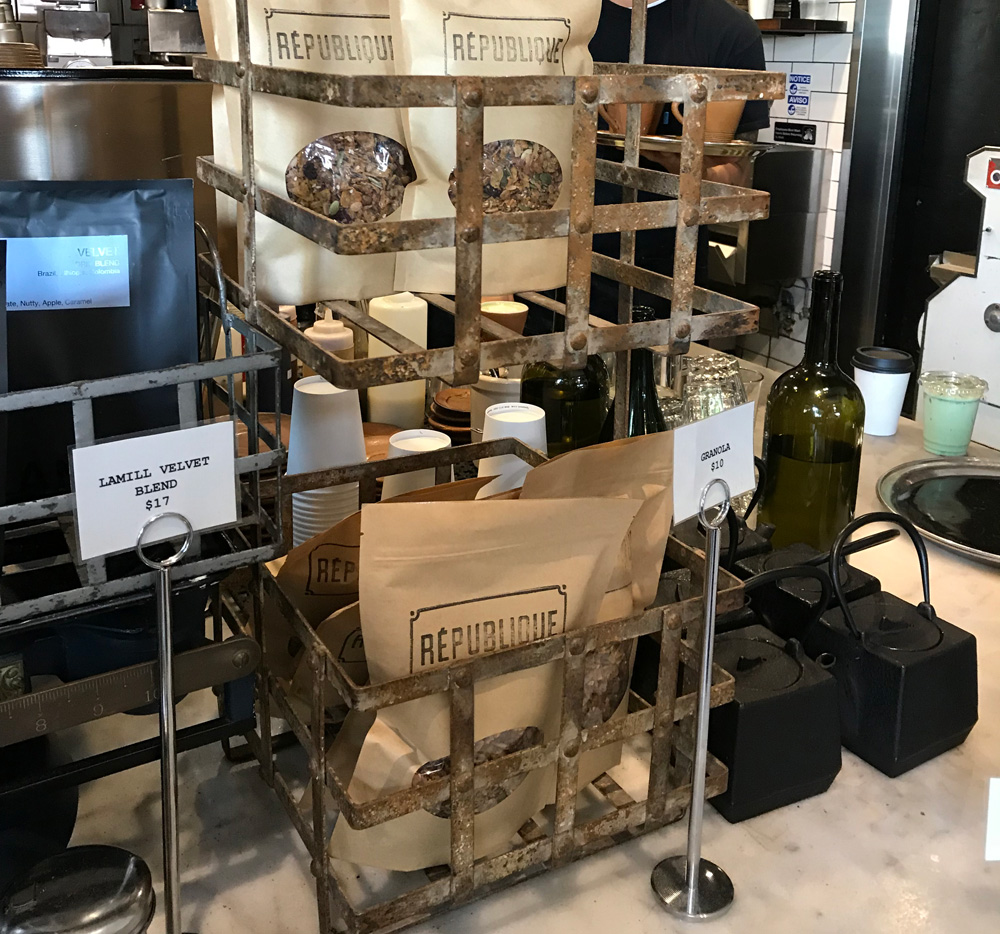 Ice cream is sold near the entrance, but you can actually buy it from the outside window. It's very convenient because you don't have to wait in line.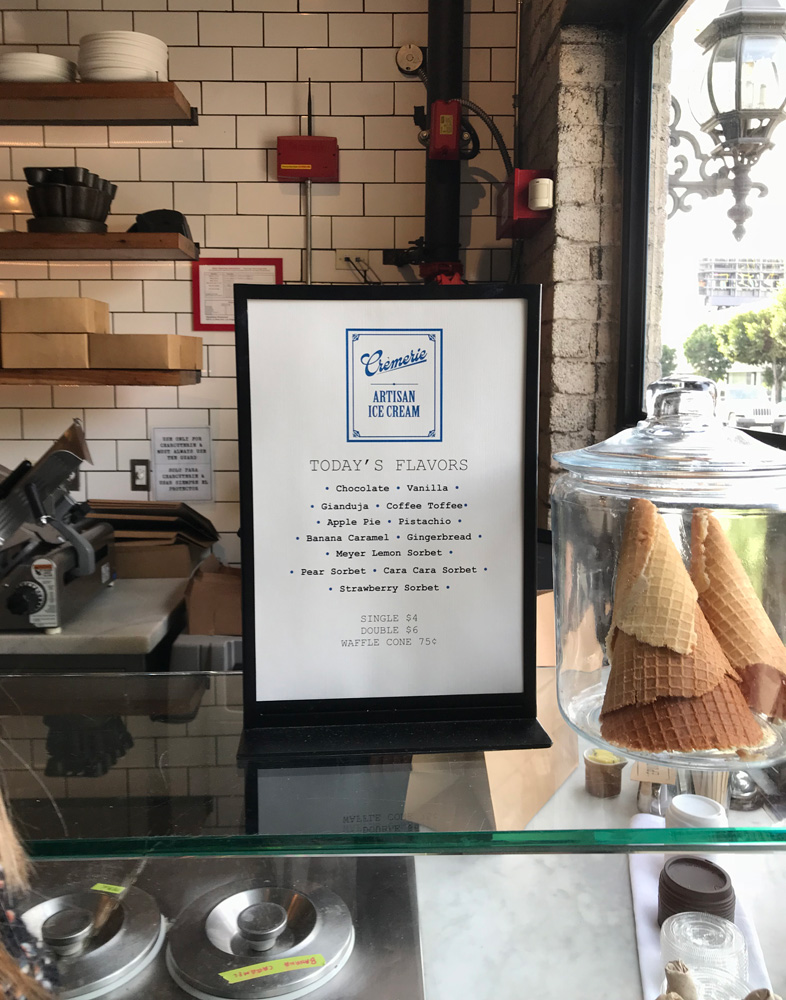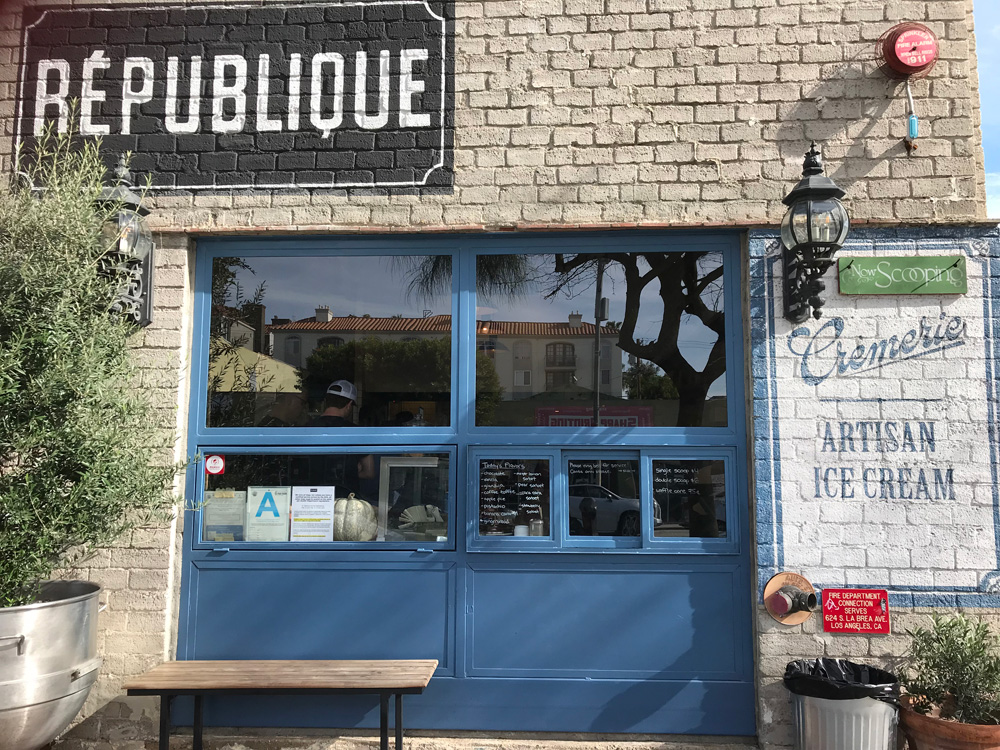 The parking lot is $8 for lunch and $10 for dinner. There is also coin parking along La Brea Avenue ( You will find a free spot on Sundays, so you may want to look for that as well ).
Reservations are available only for Dinner on the website, which is recommended for those who want to spend a relaxing time!
Sun-Wed
Breakfirst/Lunch    8AM-3PM
Dinner    5:30PM-10PM
Thu-Sat
Breakfirst/Lunch    8AM-3PM
Dinner    5:30PM-11PM
Republique 624 South La Brea Ave, Los Angeles, CA 90036