Great for lunch parties! A
very popular
trendy restaurant appears near LAX
Heading south along Sepulveda Blvd from LAX Airport, nearby several shopping malls, there is an eccentric name of the popular restaurant, The Butcher, The Baker, The Cappuccino Maker (BBCM) which appears directly opposite the luxury cinema, Arc Light Cinemas. Currently there are only two stores (the other one in West Hollywood, the store in USC Village were closed already). It's a quiet place with only the movie theater and 3 new restaurants in front of it, so there will be plenty of seats available in the afternoon after the peak lunch time!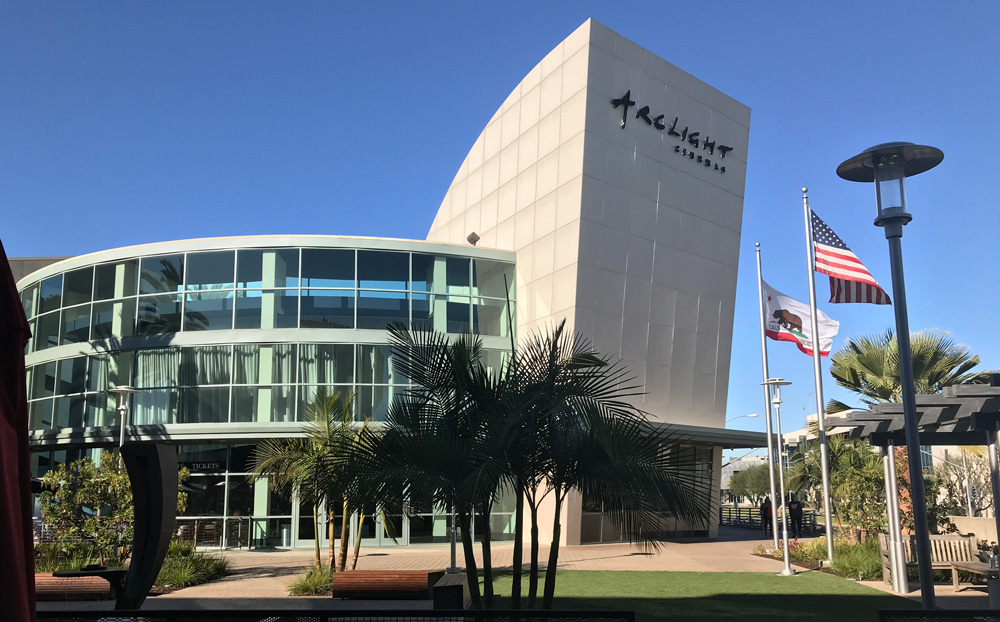 The storefront in front of the movie theater. It feels as if you are in a suburban residential area. This patio seat is also full during peak hours, so it is recommended to reserve a seat before ordering.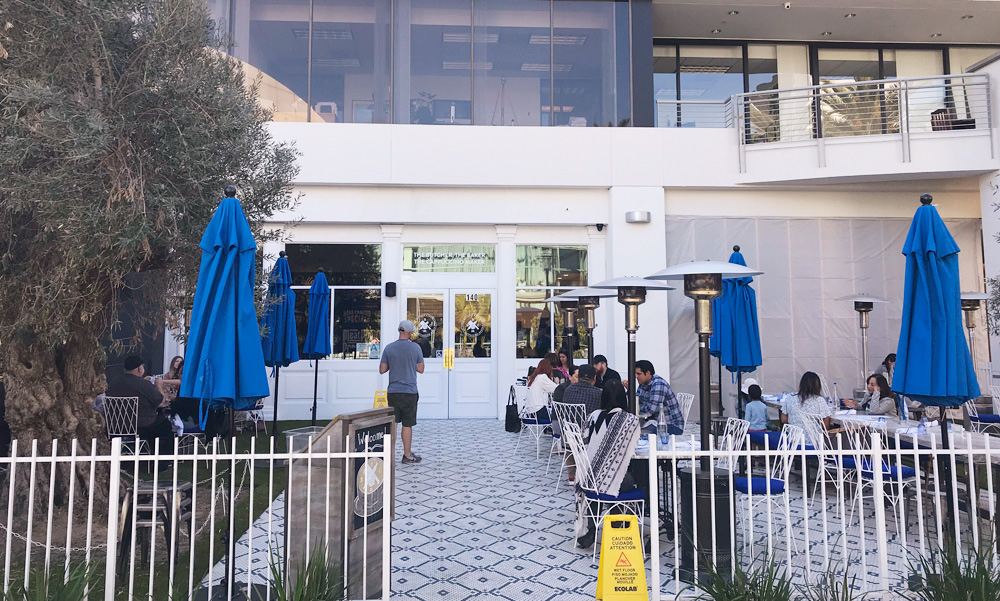 The inside of the store is also surprisingly spacious. you need to order by yourself at the counter, but at peak times there is a long line here. It is a clean interior based on blue and yellow.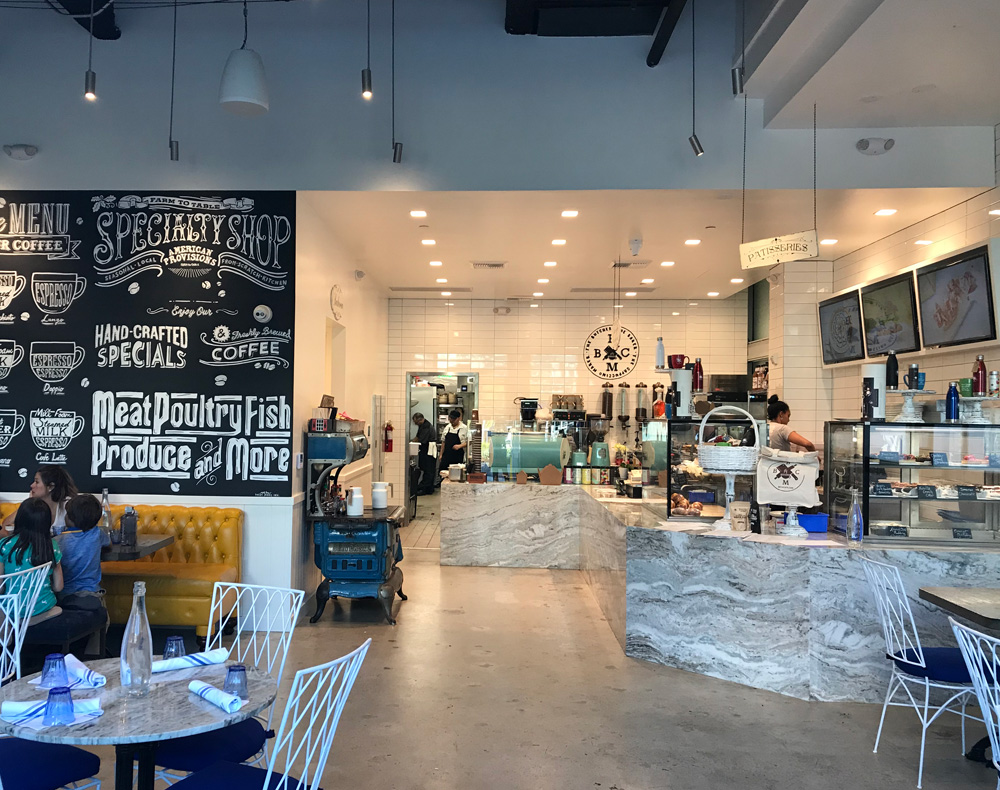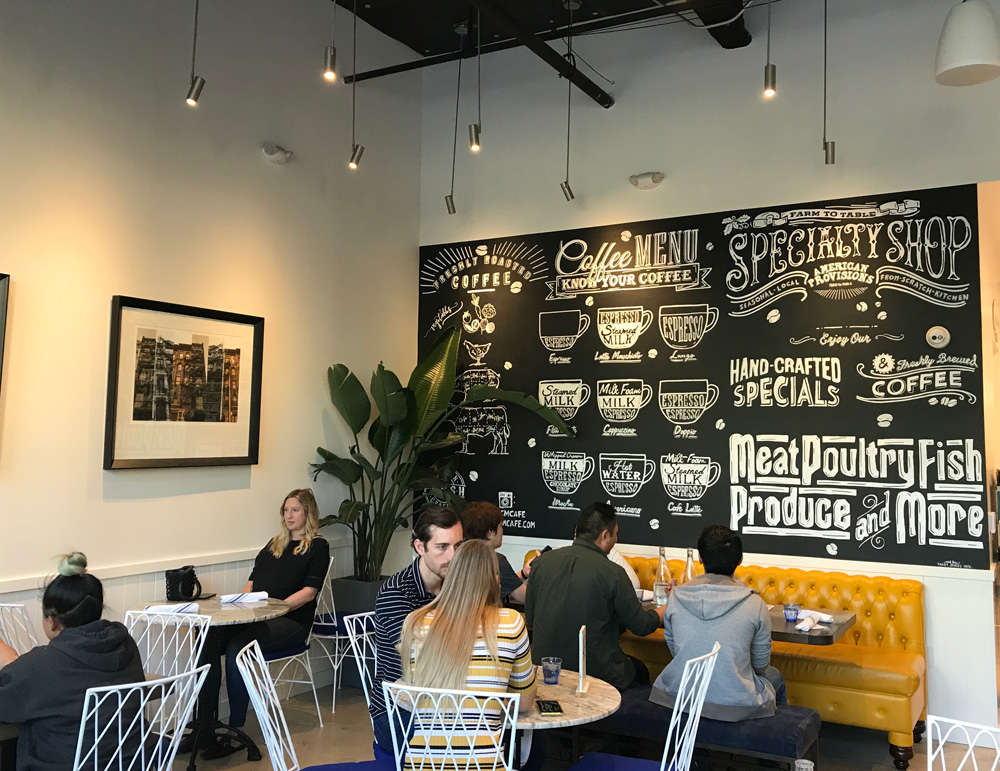 The coffee menu on the wall looks like part of the design!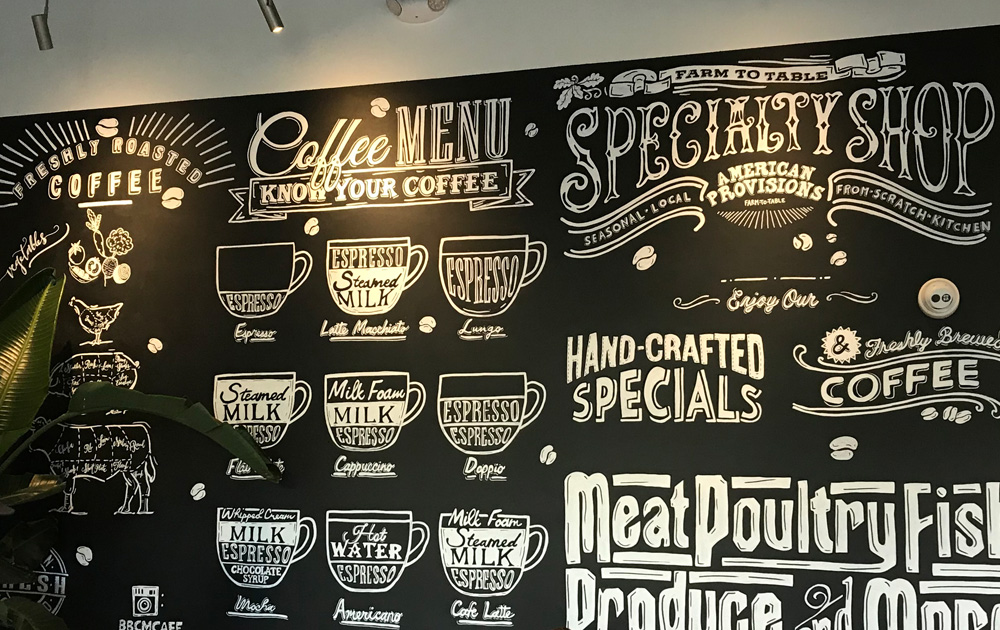 Cakes that look delicious are lined up near the cash register. There is also some glitter cakes with gold powder!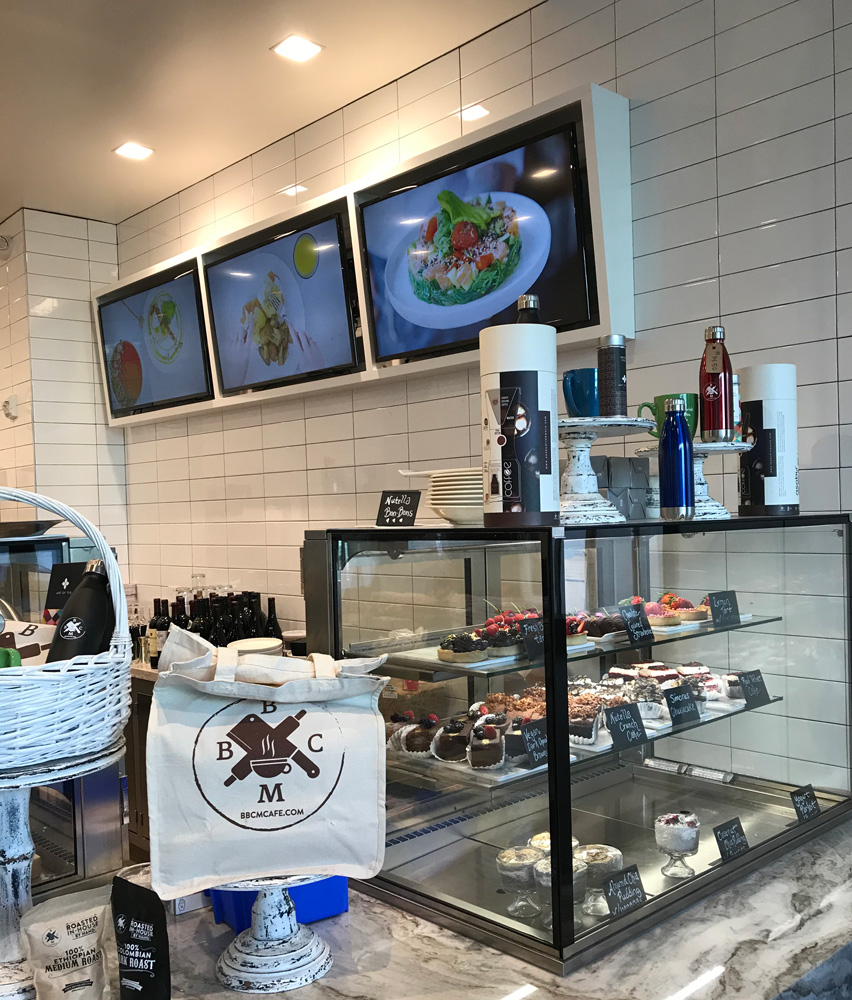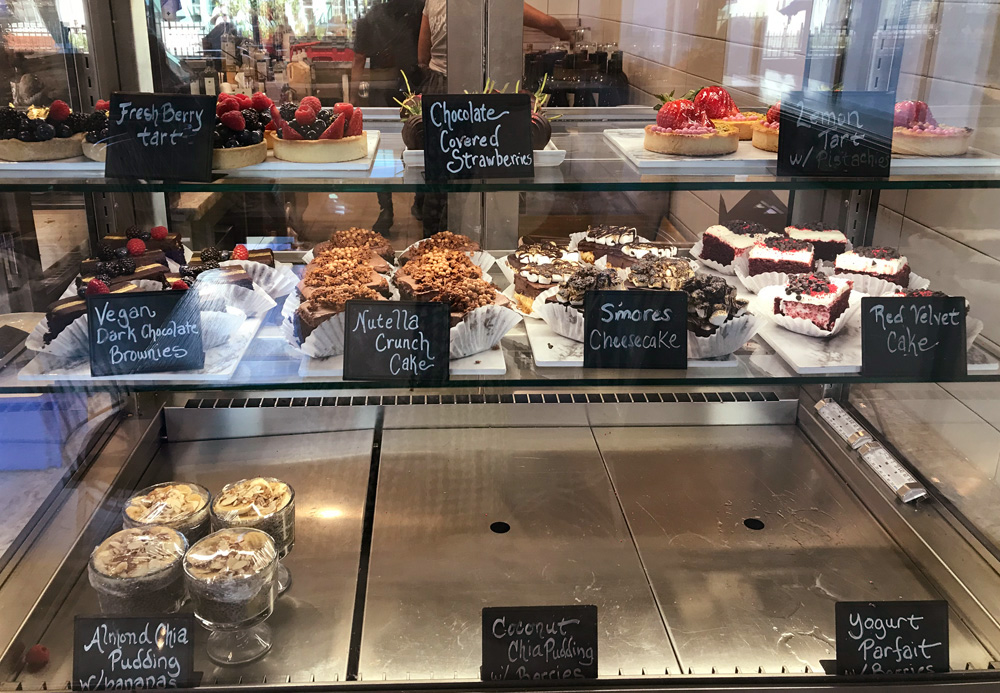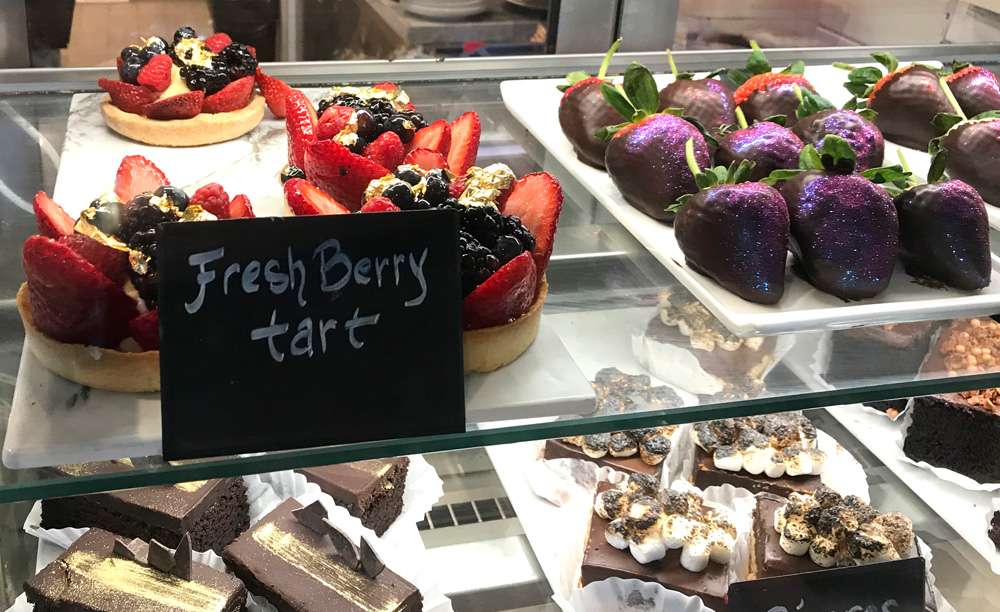 There are also baked cakes.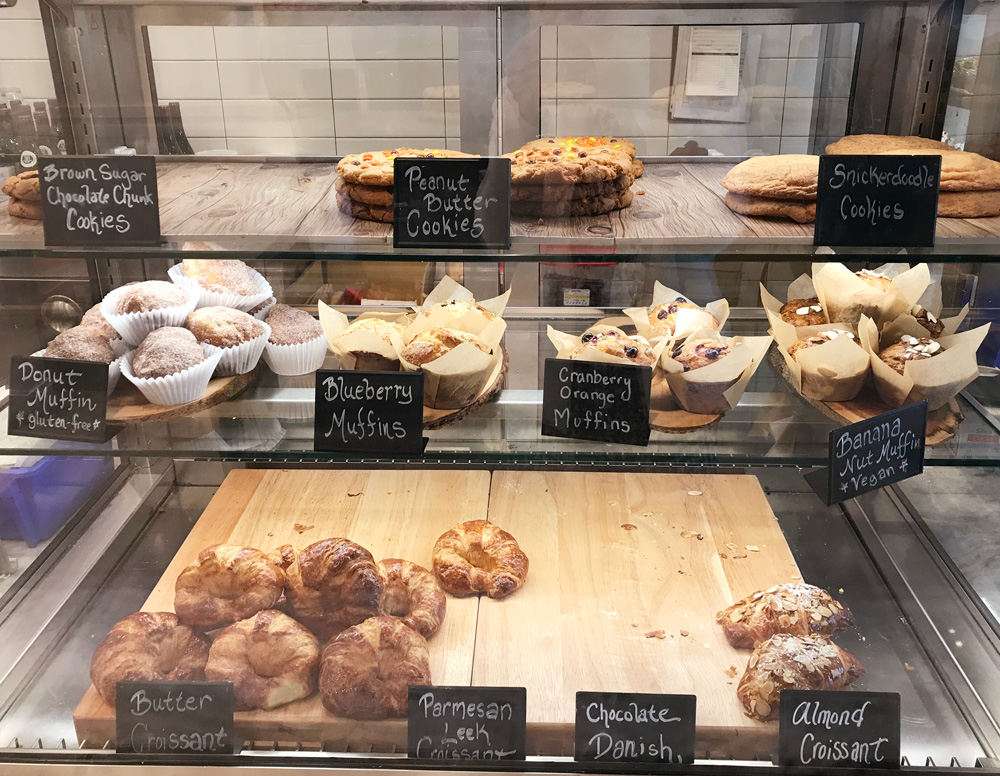 You will see such a vintage coffee station.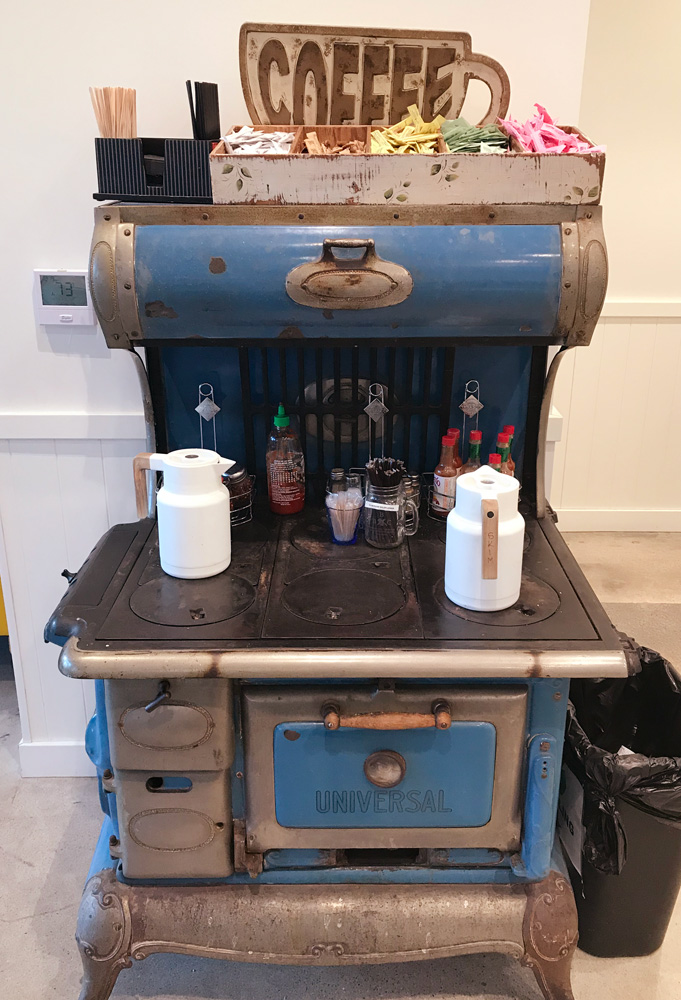 Actually, this shop is unique in latte art. You will be surprised at such a colorful American way !!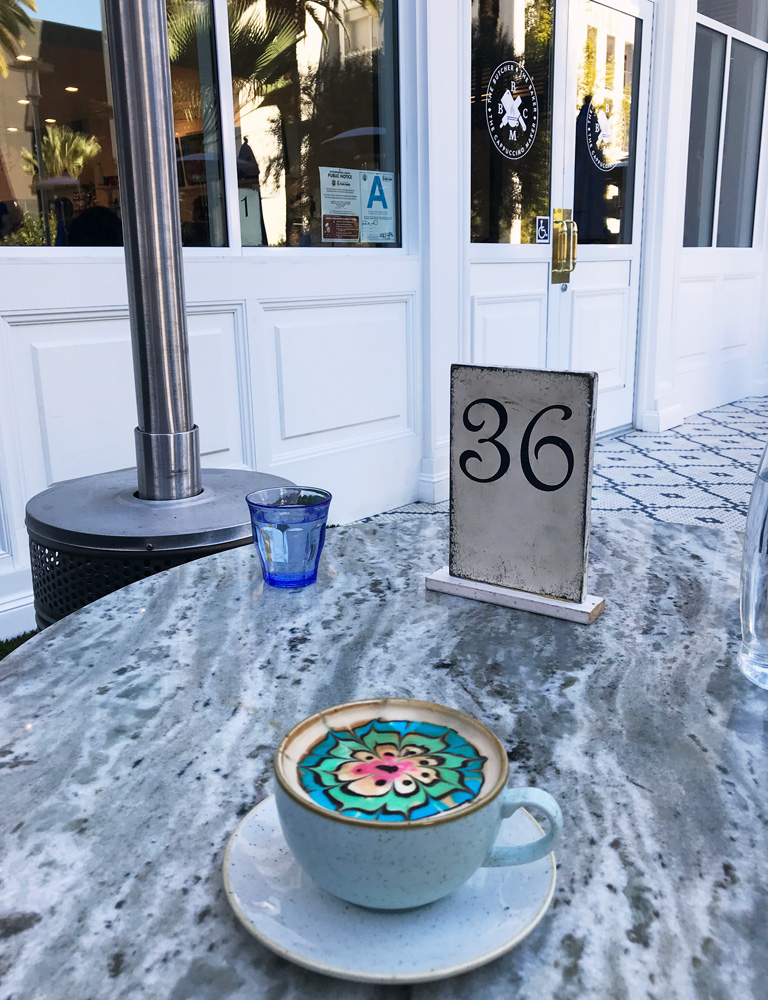 When ordering cafe au lait with Color Burst and it comes with such a beautiful latte art! Please note that cappuccino is not available for it.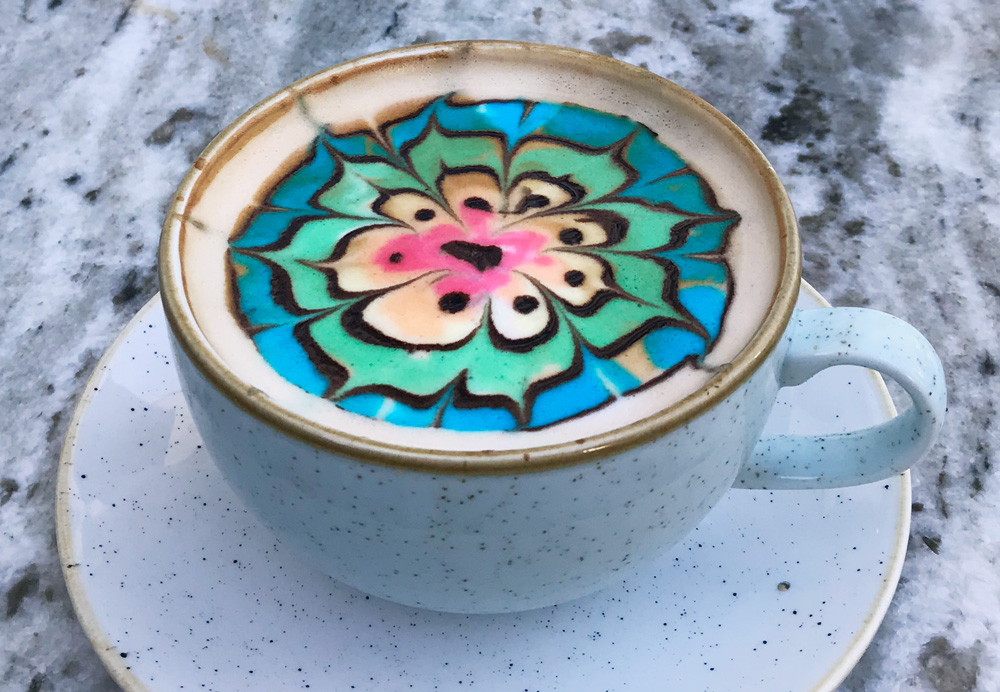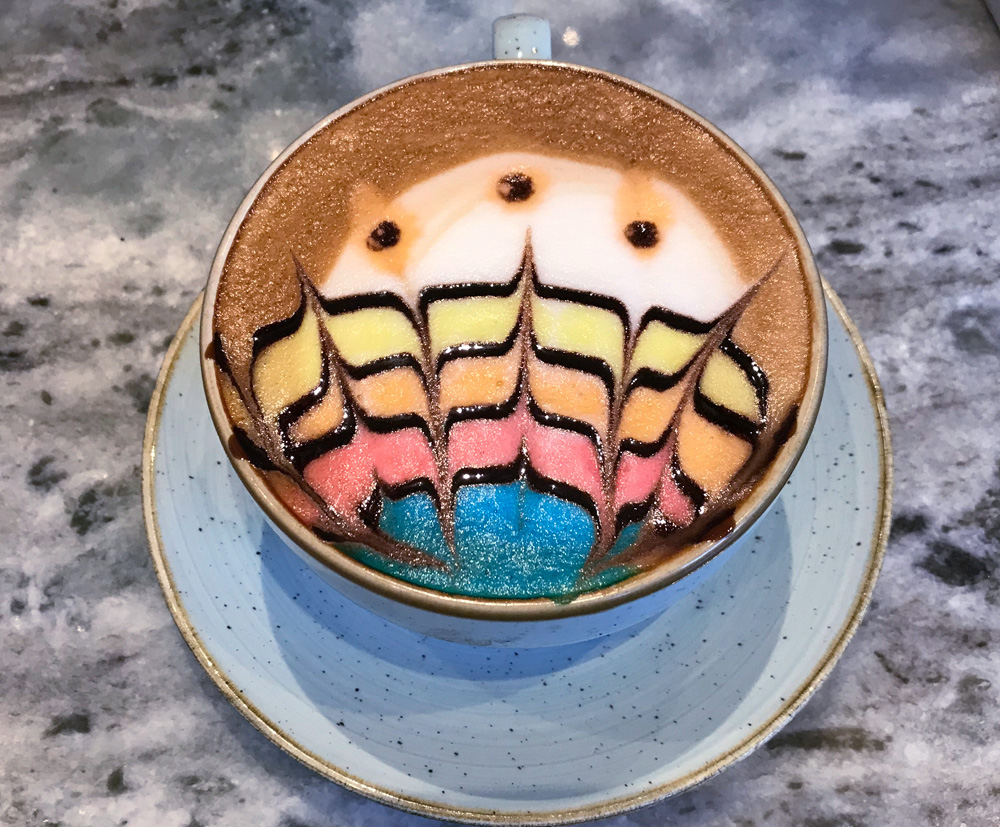 It looks like an Ordinary cafe, but the food menu is very substantial, and you can enjoy wine and beer. The popular menu in the foreground is Skillet Baked Seafood Omelette ($ 15). There are plenty of salmon, squid, and scallops, and it's really good value. In the back is Butcher's Dry Aged Beef Burger ($ 16). The menu is also attractive with a selection of potatoes, salads and fruits on the side. There are also a selection with pasta and soup in the menu.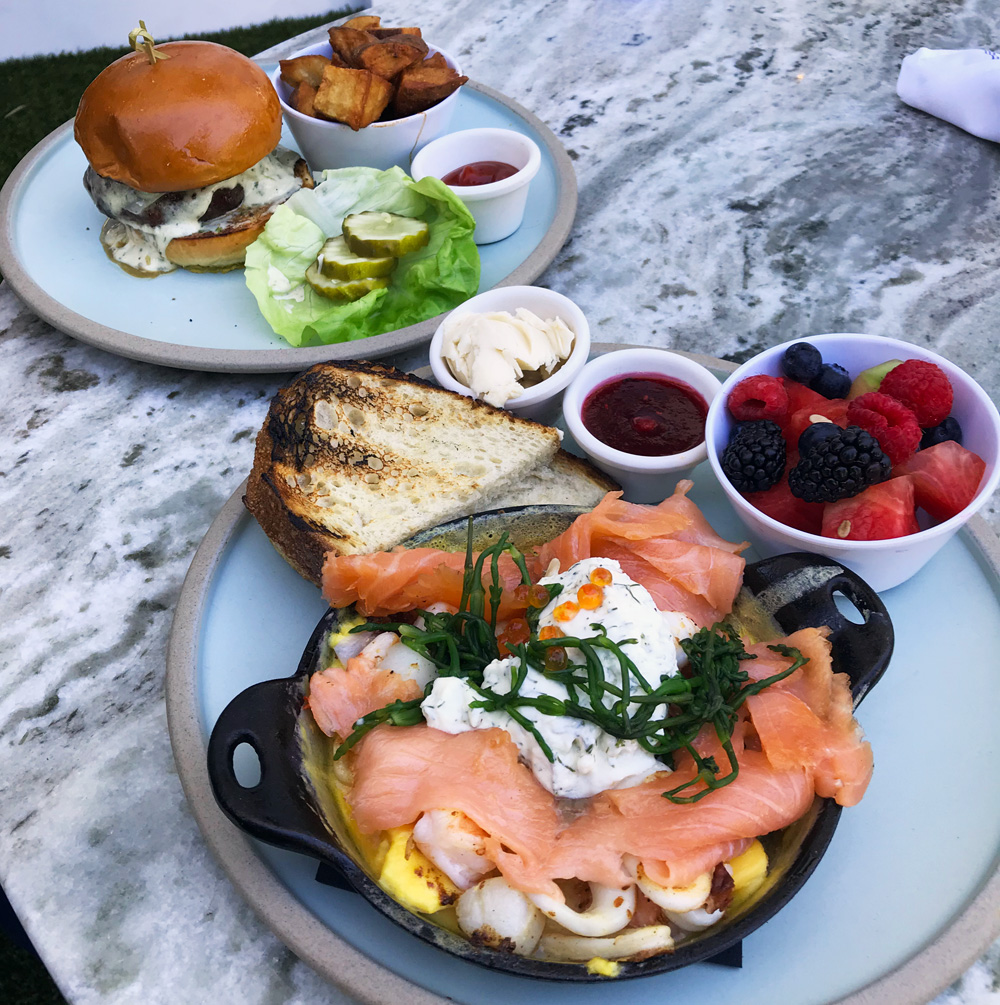 Gruyere cheese is used for the burger, and this juiciness! Maybe this menu is affordable, there are many families with children who hold lunch parties.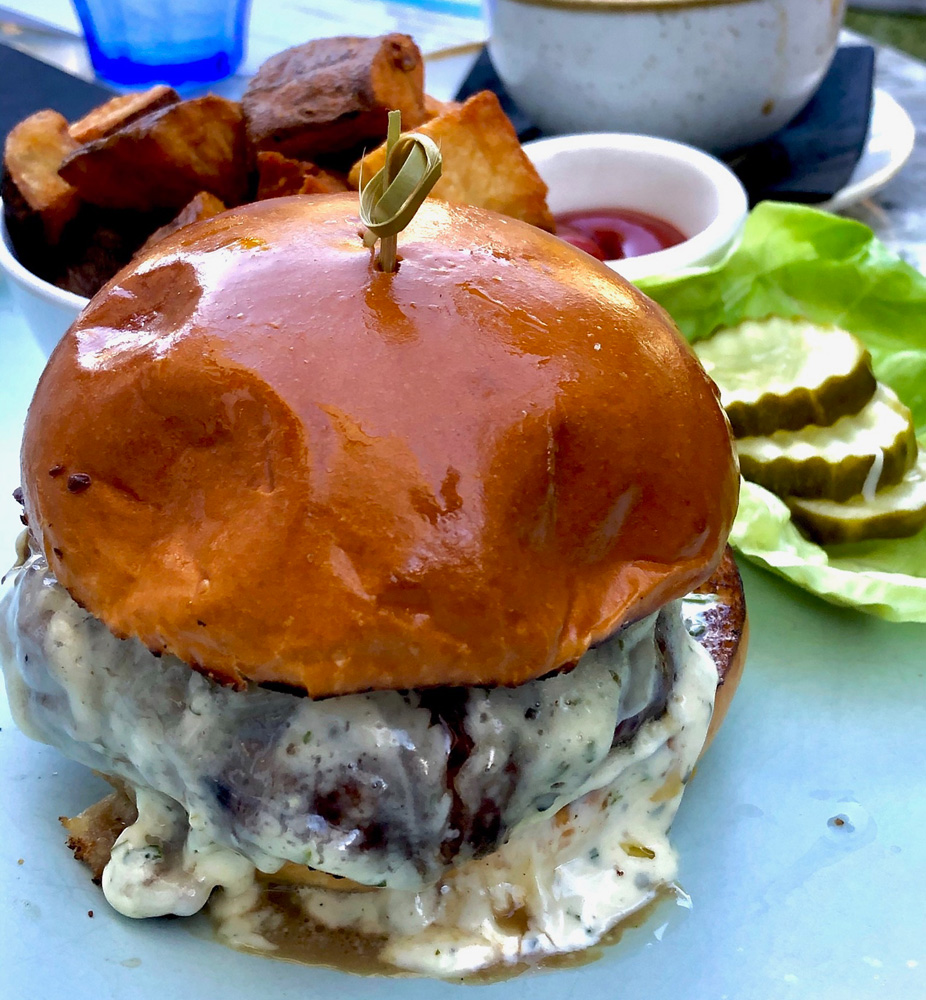 By the way, the Asian restaurant CHIN CHIN on the left side of the three new stores is the restaurant of the same group company, and this is also a stylish restaurant.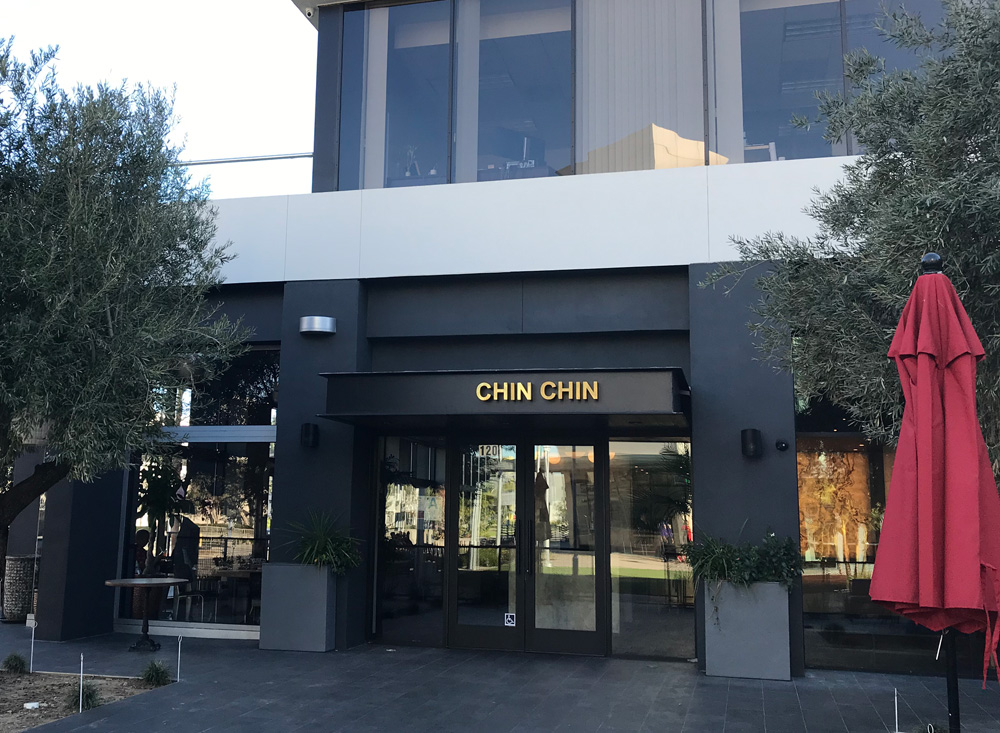 The parking lot behind the theater is free of charge. Parking across Nash Street is charged, and valet parking at cinemas and restaurants is $8.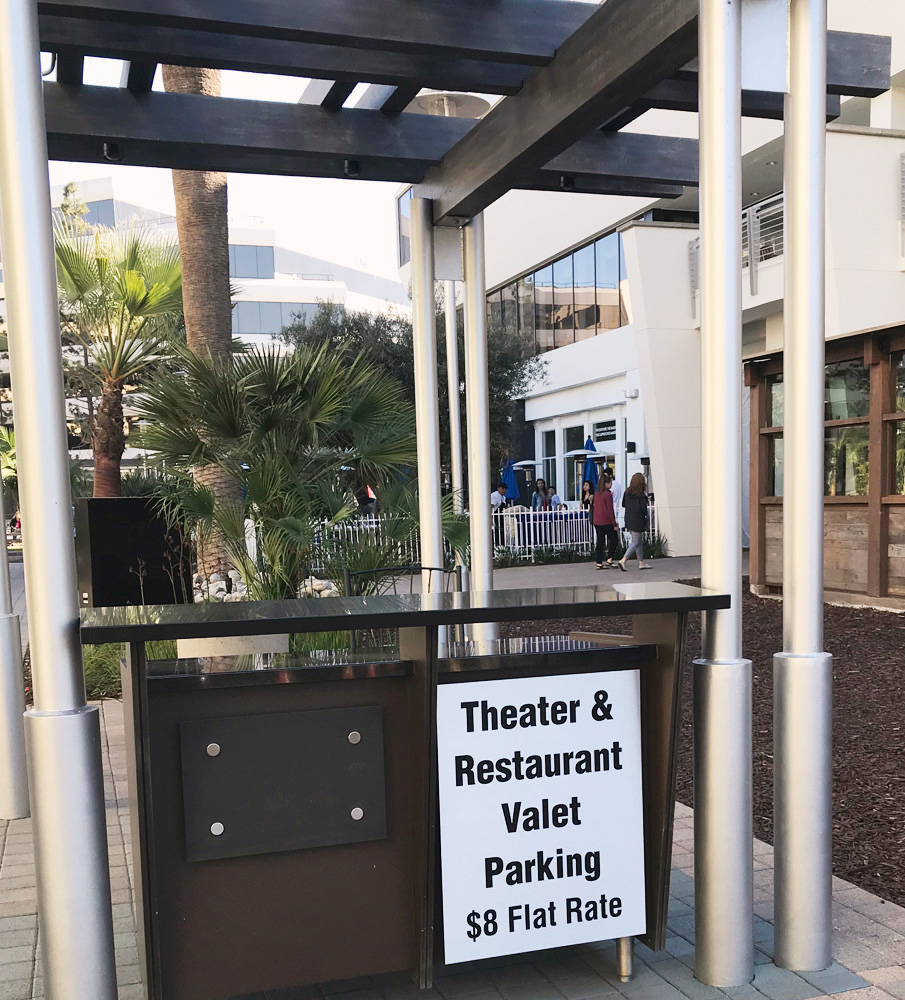 Next to this mall is a shopping mall called THE POINT, which also has several restaurants and apparel stores, so why not stop by when you are near.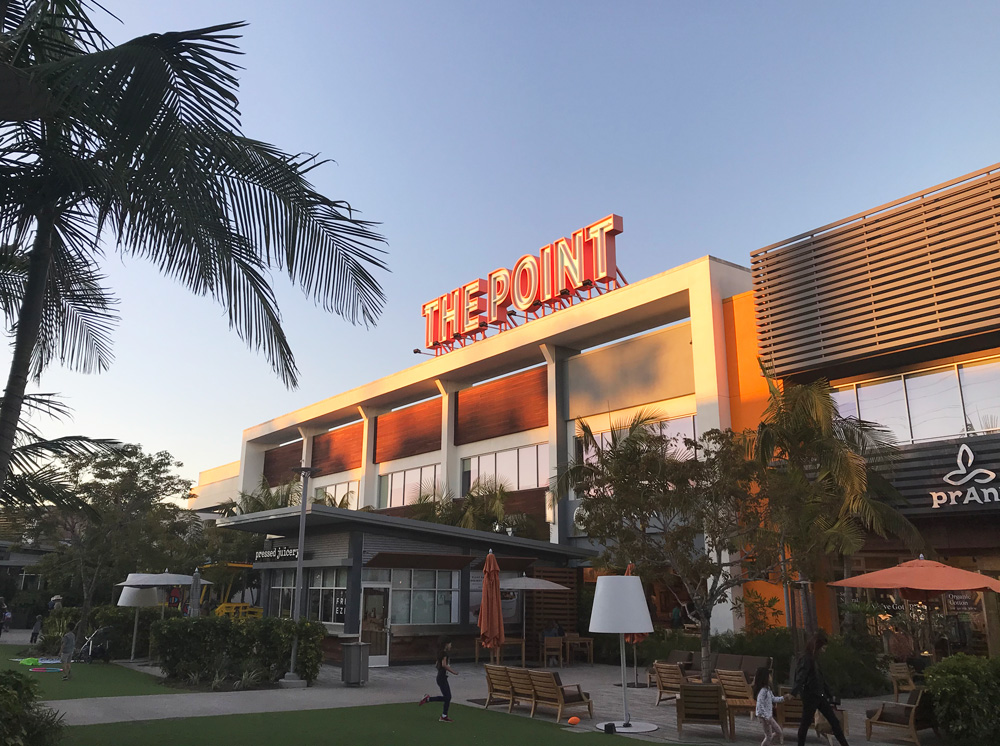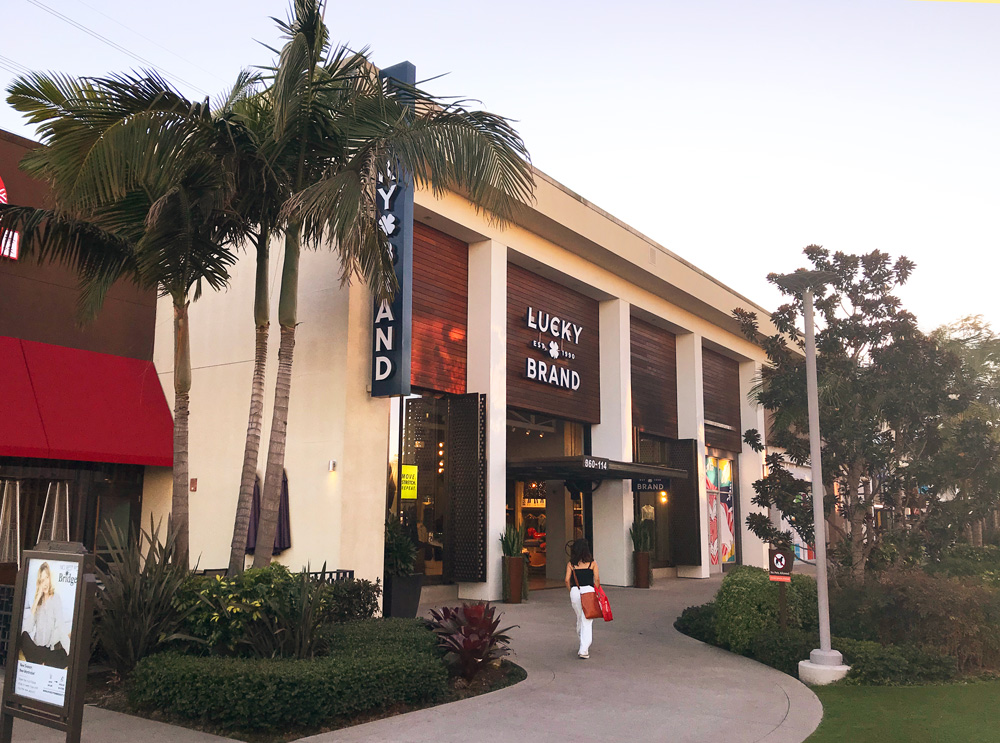 The Butcher, The Baker, The Cappuccino Maker El Segundo
7 days  7AM-9PM