Third wave cafes are coming up one after another! Check out the new Hollywood
At the corner of Hollywood Boulevard and Wilcox Ave, there is a famous mural that appears in the movie "LA LA LAND", but when you go there, you will notice that it is a surprisingly quiet place. However, recently, new cafes have begun to appear one after another in this area.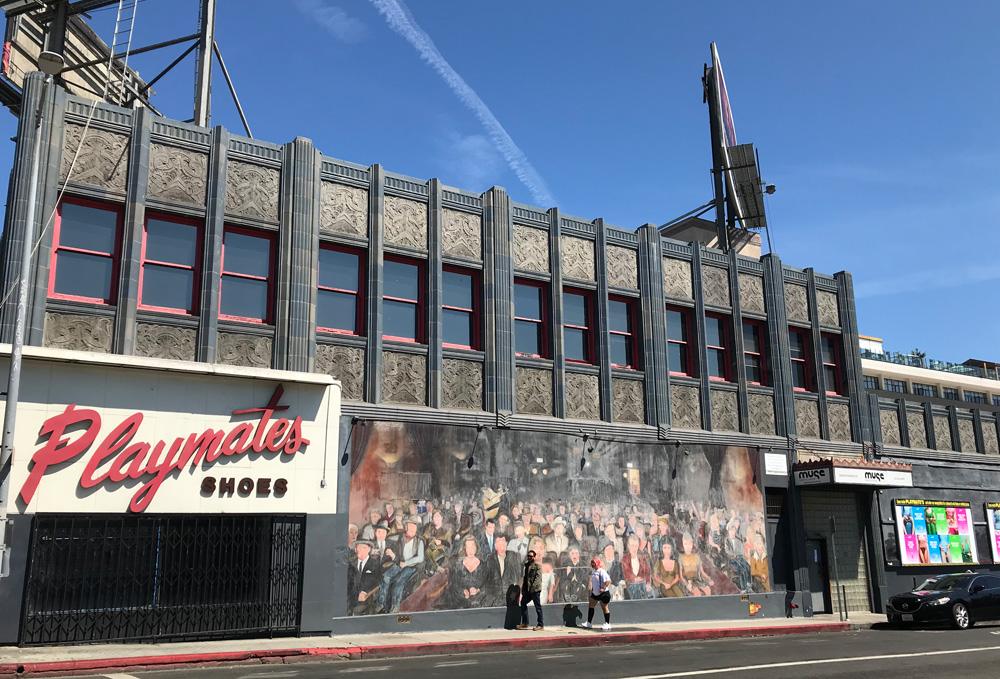 Intelligentsia Coffee is an American coffee roasting company based in Chicago, Illinois, which was acquired by Peet's Coffee & Tea in 2015 and is now part of it. The Silver Lake store was opened in 2007 as the first store outside of Chicago and is the most famous, but let's introduce you to the new store that opened in 2019, just one block away from this mural, It's in the perfect location for your break time.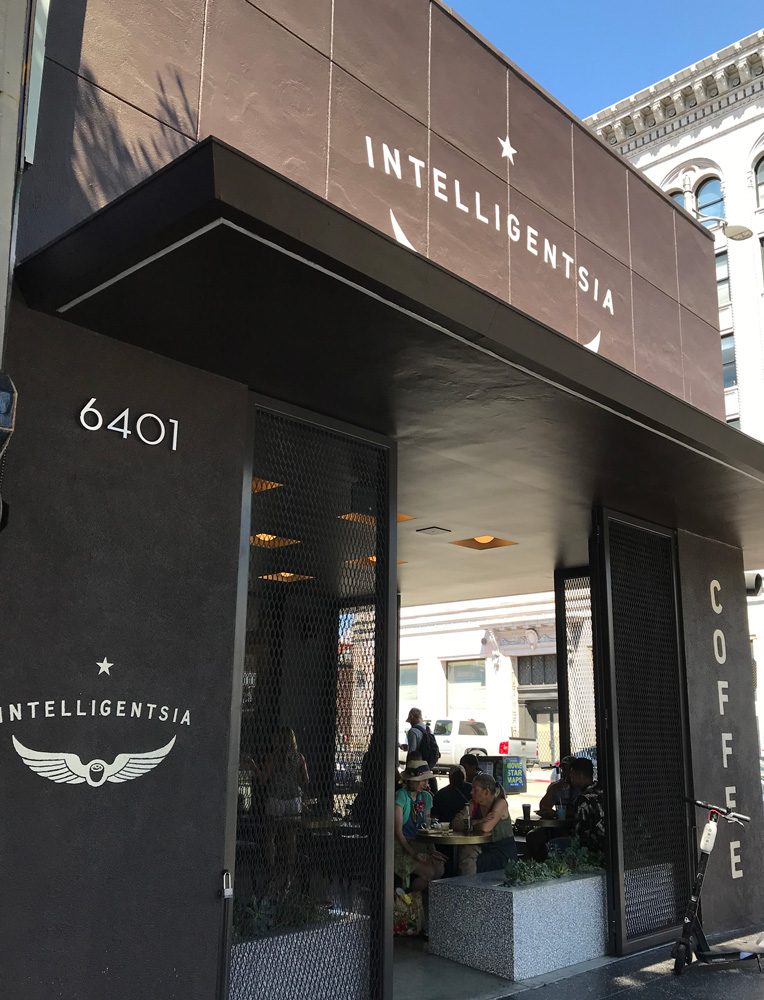 The red dot-tiled ceilings, lighting reminiscent of actress mirror lights, and retro yet modern interiors are fascinating, perhaps Hollywood-conscious!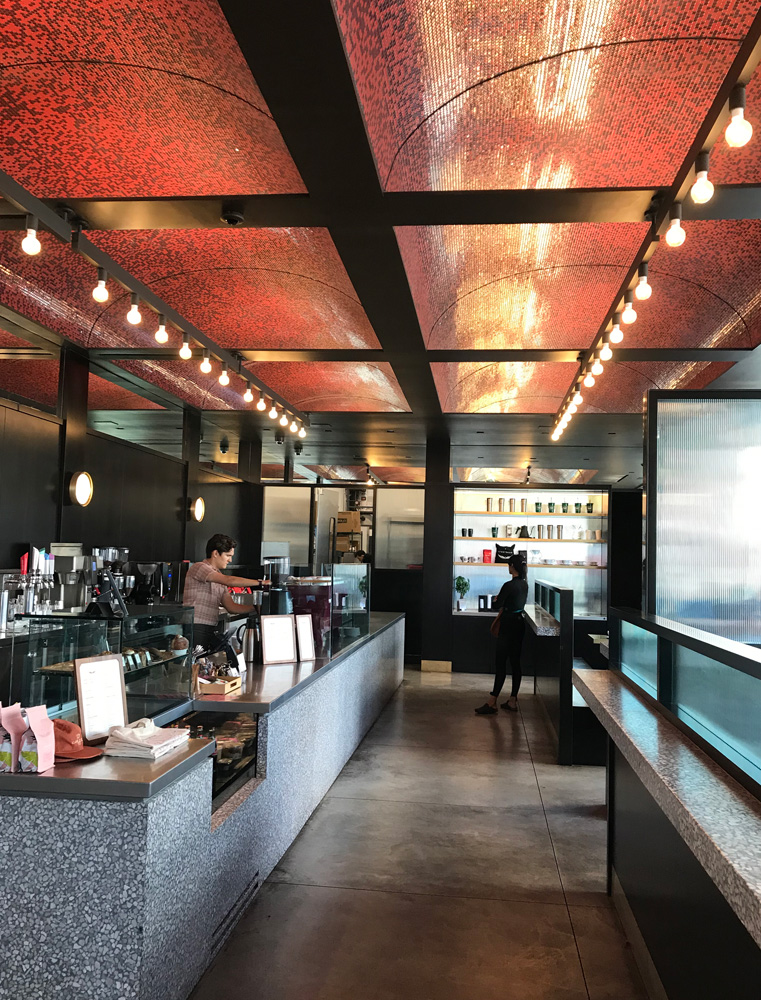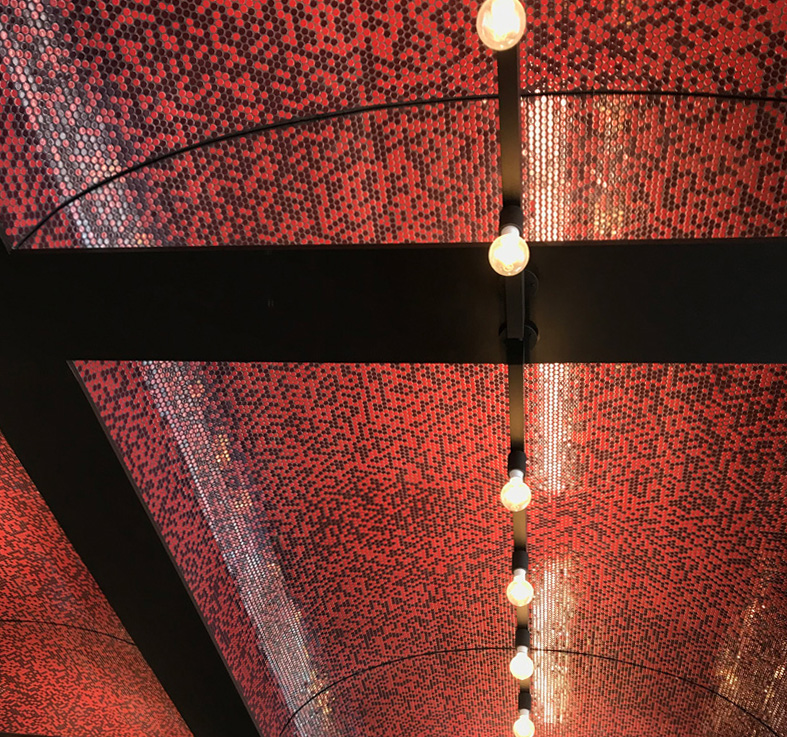 Of course, Thay have a wide variety of original goods.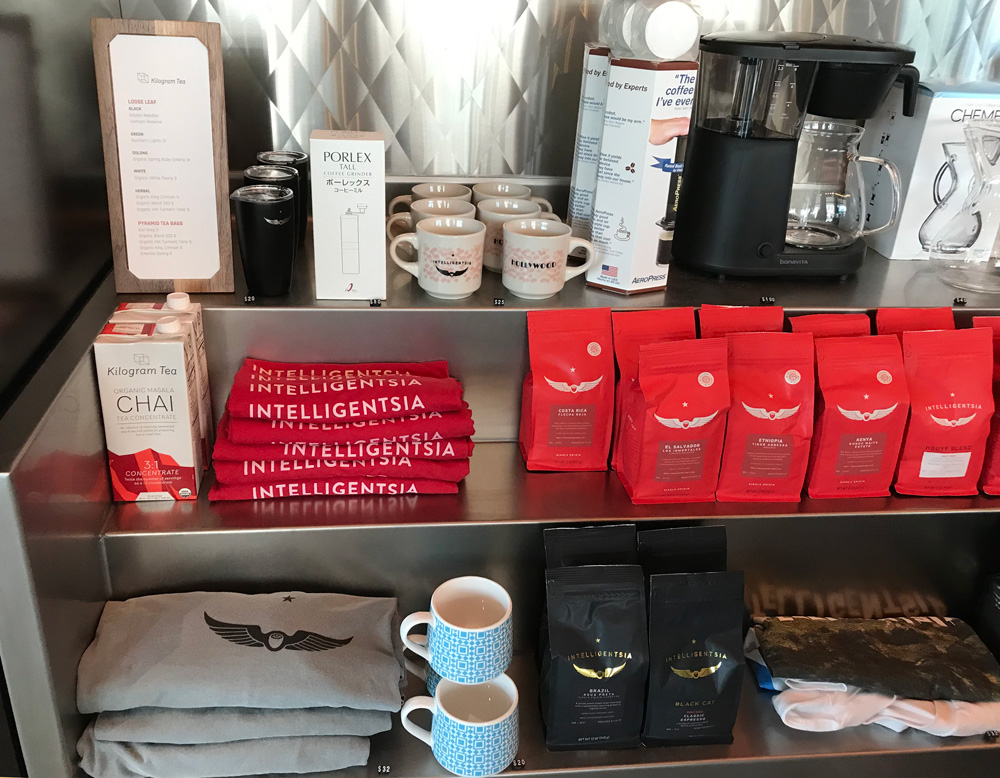 There are also T-shirts designed like a Hollywood sign parody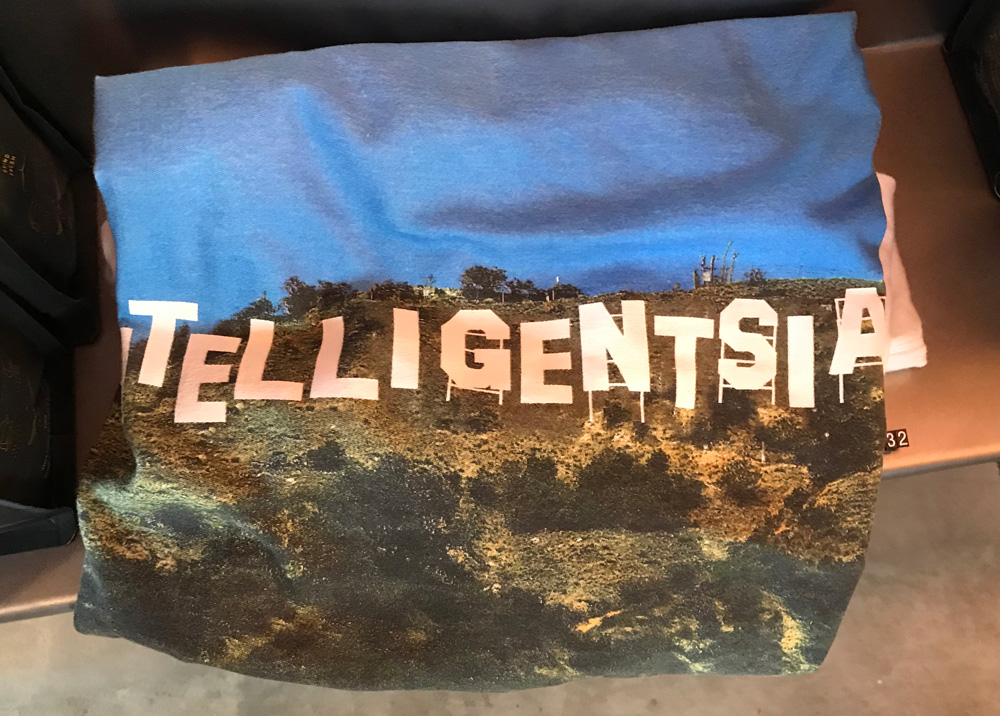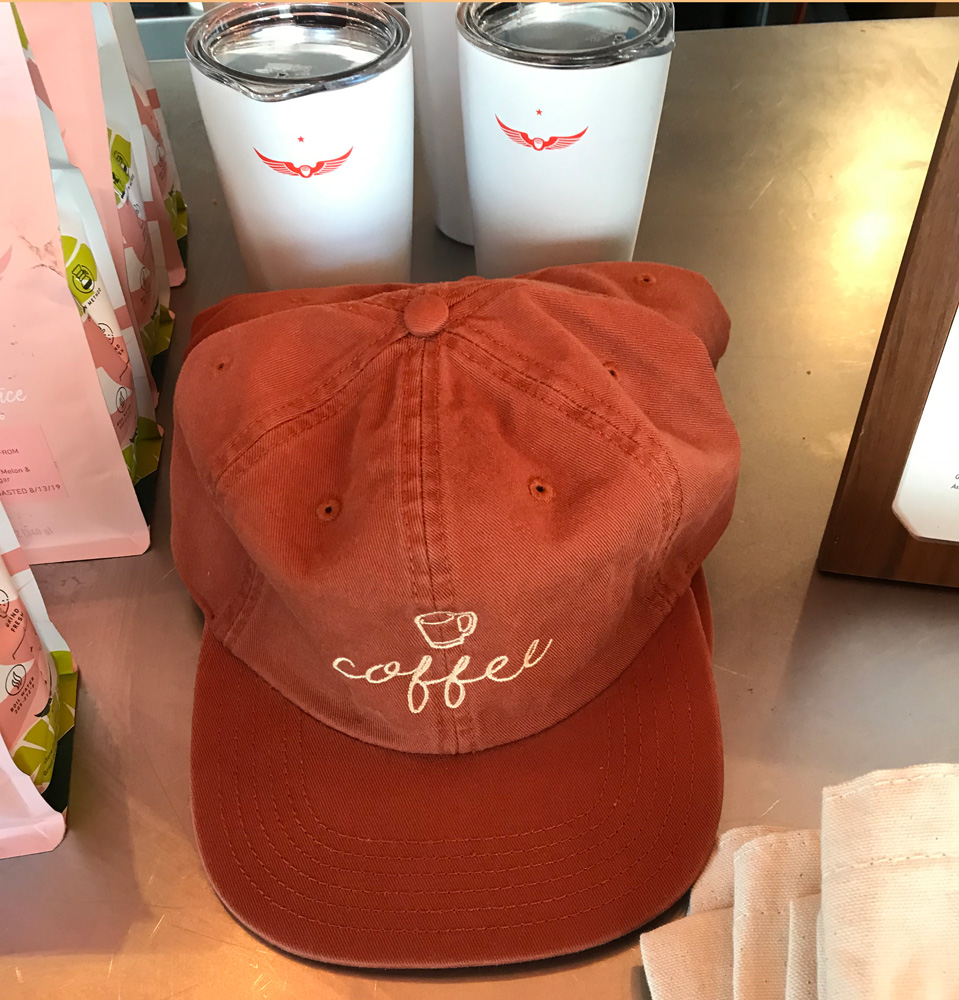 Goods such as key chains and straws are also available by the cash register.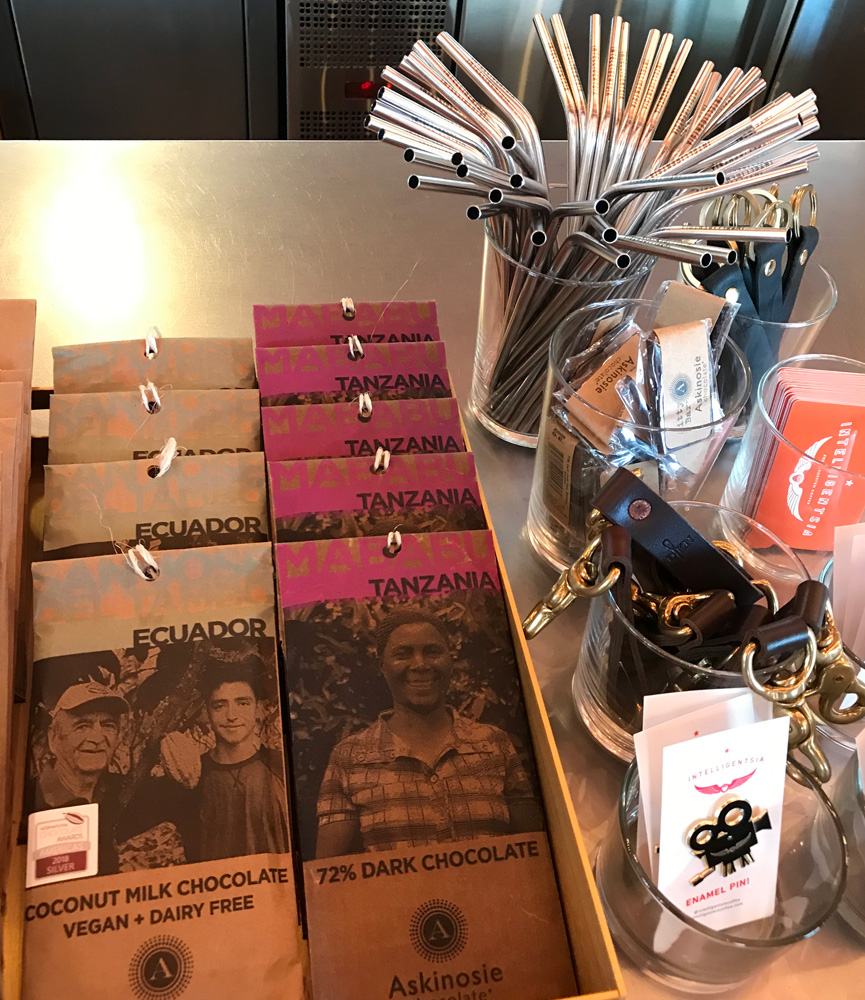 The Hollywood version of the pin is only $6, making it a perfect souvenir!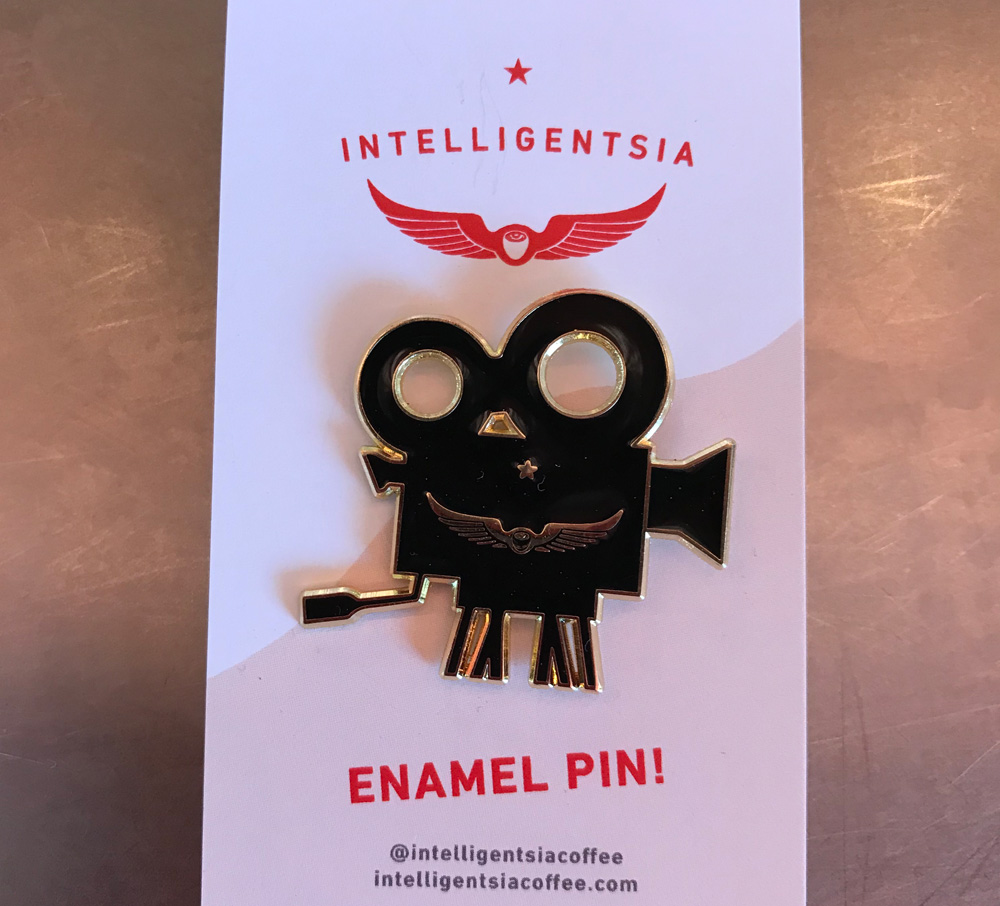 The price of coffee is about the same as other third wave shops ($ 4-6 average), but recently, cold coffee with Nitro foam is popular! (In the back of the photo)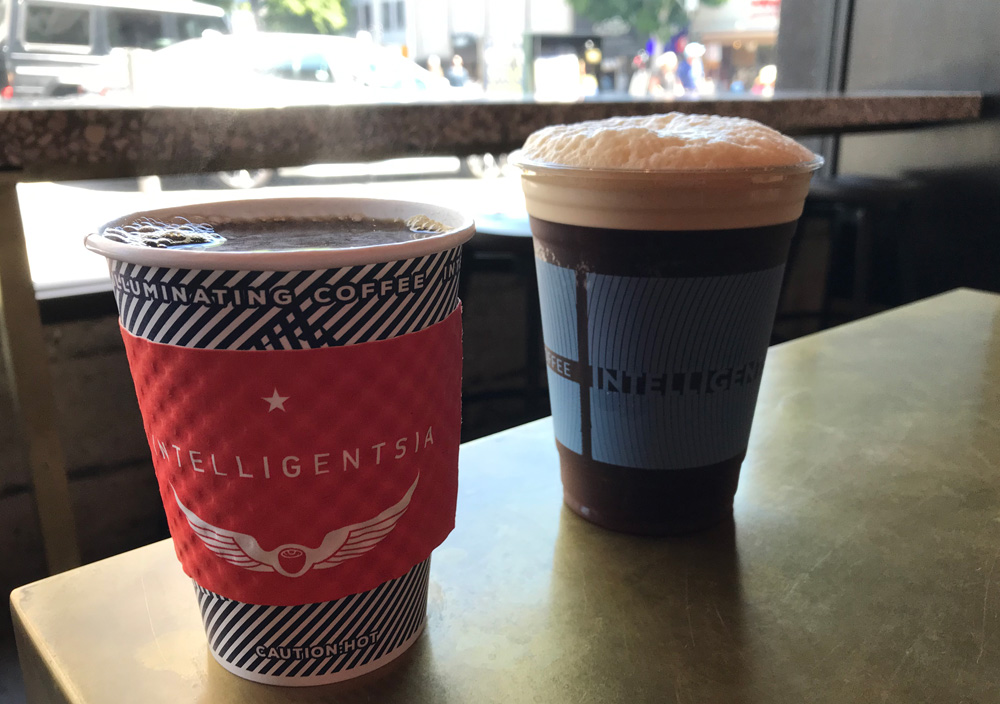 Rise N Grind
Another thing I would like to introduce is the cafe across the street of the mural, Rise N Grind. It's perfect place for breakfast with light sandwiches and beers also.
The modern interior is also eye-catching here, but you can see the commitment to taste using beans from Stumptown Coffee Roasters. Is it a coincidence that this Stumptown Coffee is also under the umbrella of Peet's Coffee?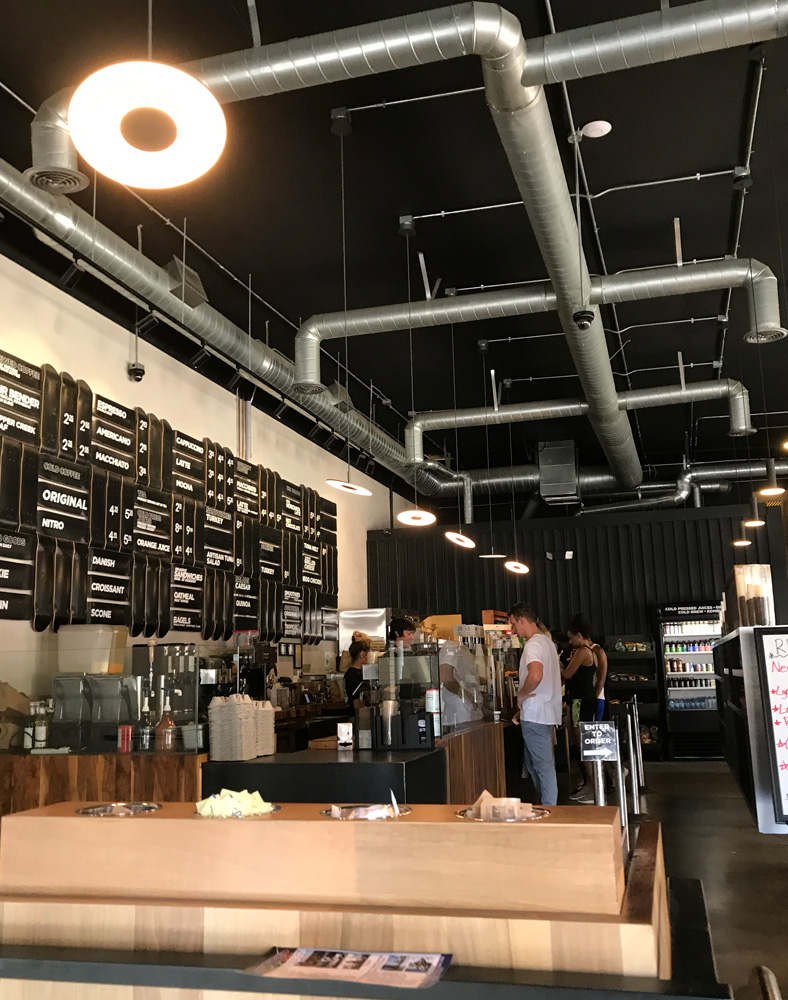 The menu using skateboards stands out.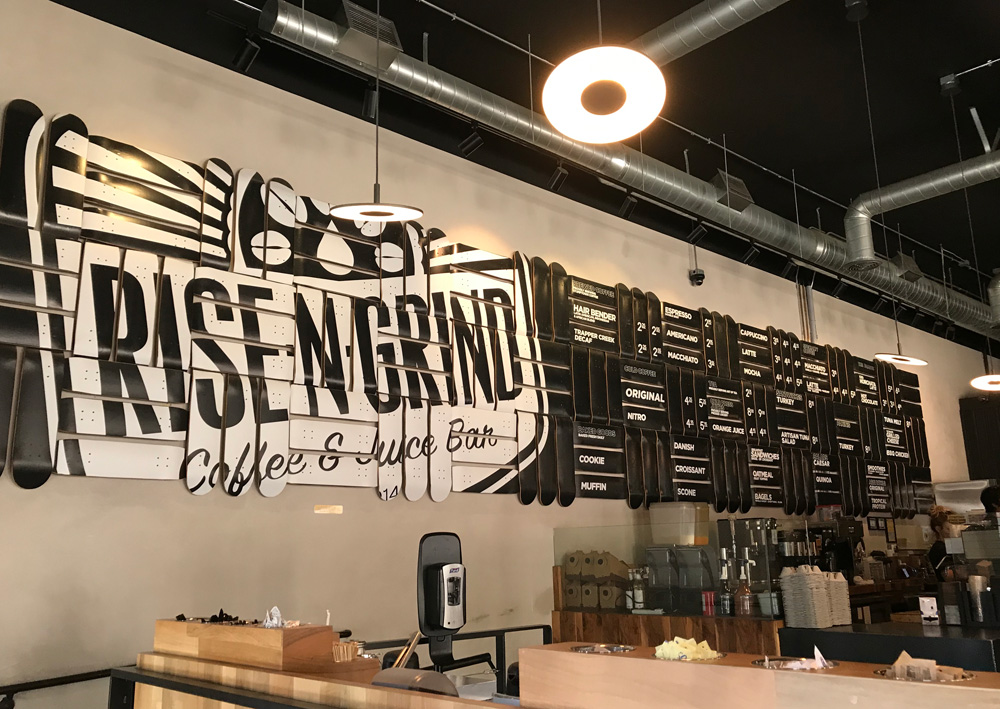 As is often the case in LA, many people work on laptops at the cafe in the afternoon.
LA is becoming an increasingly fierce battleground for cafes, so why not enjoy visiting various types of cafes?
Intelligentsia Coffee Hollywood Coffeebar
7 days   6:30AM-7PM
Intelligentsia Coffee Hollywood Coffeebar 6401 Hollywood Blvd, Los Angeles, CA 90028
https://www.intelligentsiacoffee.com/locations
Rise N Grind
7 days   7AM-7PM
Rise N Grind 6501 Hollywood Blvd, Los Angeles, CA 90028