Strategy needed for
Bestia
, a famous Italian restaurant where reservations cannot be made!
Although it is a trendy restaurant, Bestia, which has been endorsed by famous food critic Jonathan Gold and various media, it is a tough place for travelers because the reservations are full until the next month, but don't worry! If you want to eat with 2-3 people, why not take a counter seat. You can enjoy not only drinks but also regular menus there.
Since it is open for dinner only, it might be a good idea that you go there a little before the opening, at 5 pm. At first glance, the exterior of a renovated old industrial building on the outskirts of the Arts District does not look like a restaurant, but there are already long lines of people waiting at the moment. Groups with reservations will be called first, but groups without reservations will start accepting after a while, so it feels like waiting a little longer.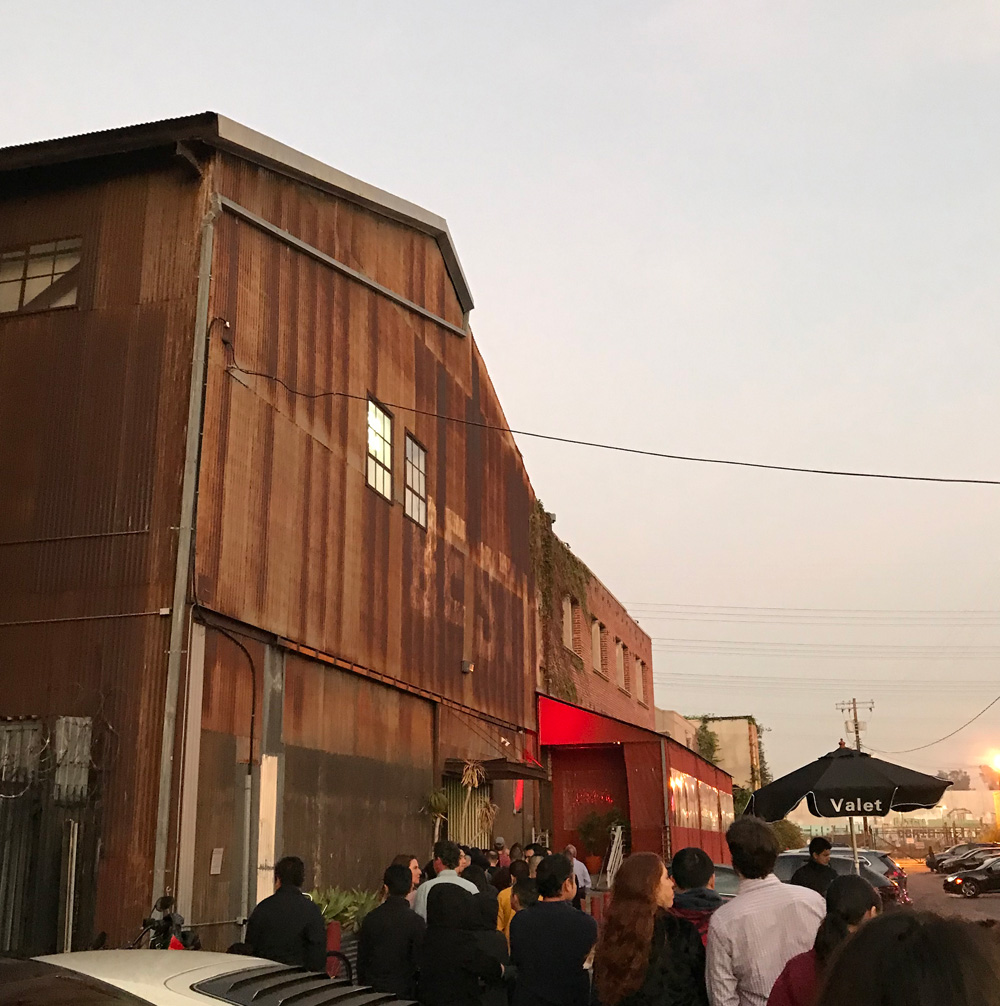 Unfortunately, this area is in a difficult place by public transportation, also considering your safety, going there by a car is recommended. There is a parking lot with valet for $9. You might be able to find a parking spot on nearby streets in early night time, but be sure to check the sign on that street to make sure that you don't get a parking ticket!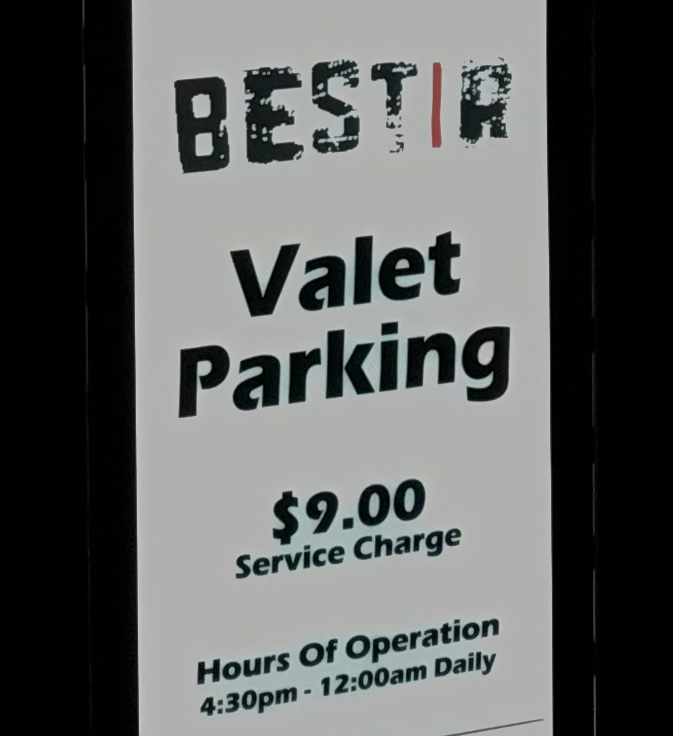 When you enter the building, there are courtyard-style seats, and it has a feeling of openness that you cannot imagine from the outside.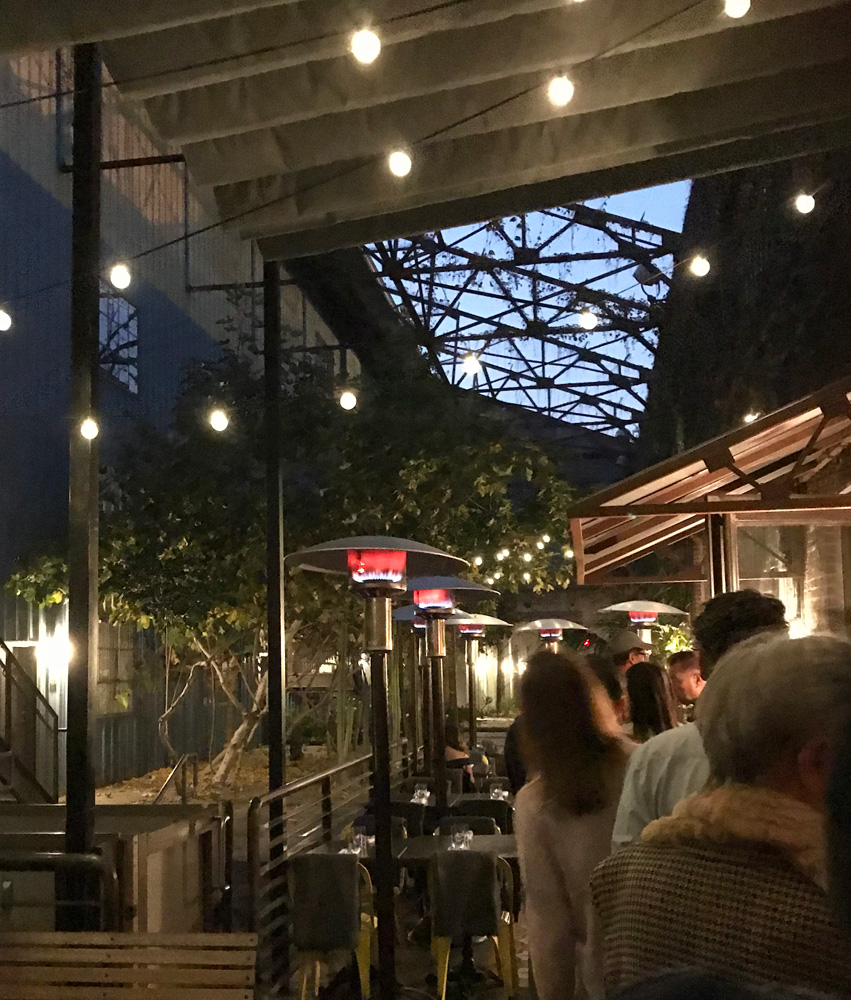 After you check in with the reception, when seats become available, they will contact you by text. You may have to wait 90 minutes, but you can also wait at the bar (standing) or a nearby cafe during that time, so you can enjoy your waiting time! Stumptown Coffee Roasters is also nearby so why not stop by (until 7pm).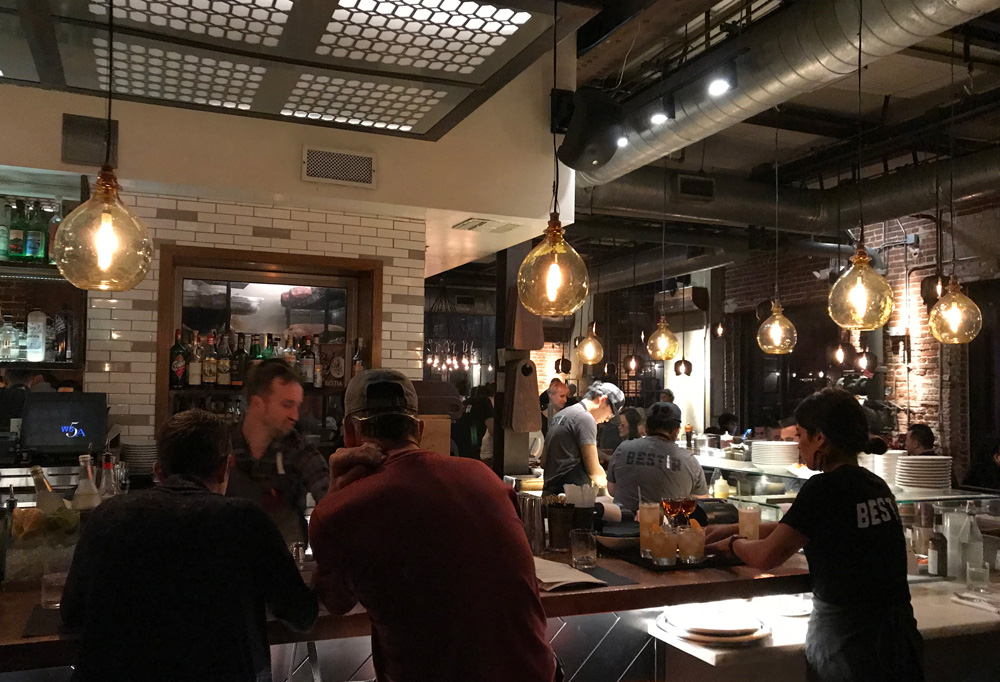 Vestia is a popular Italian restaurant by chefs / pastry chefs Ori Menashe and Genevieve Gergis. The interior of the restaurant is like a warehouse and is full of friendly servers. Rather than being a quiet luxury restaurant, it is vibrant and its extensive menu of homemade pasta and pizza is surprisingly affordable.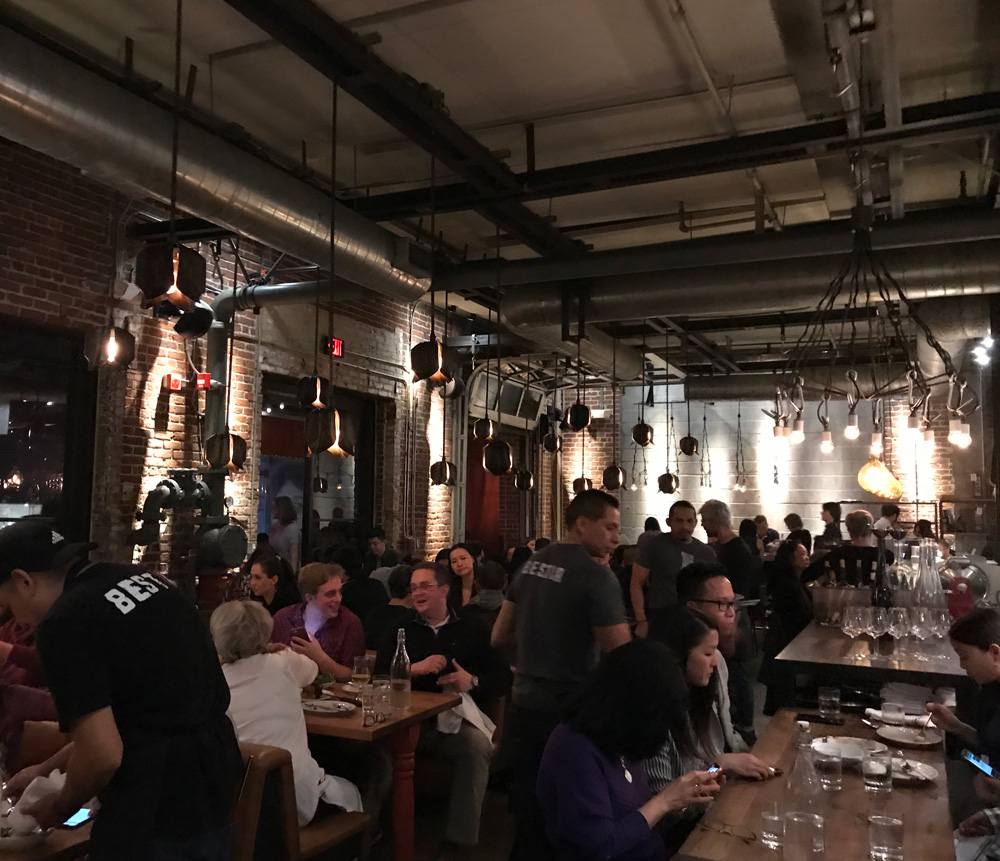 オープンキッチンではピザ窯やその横では薪で焼かれた魚介など、フレッシュな料理工程を観ることができ、ライブ感が溢れています。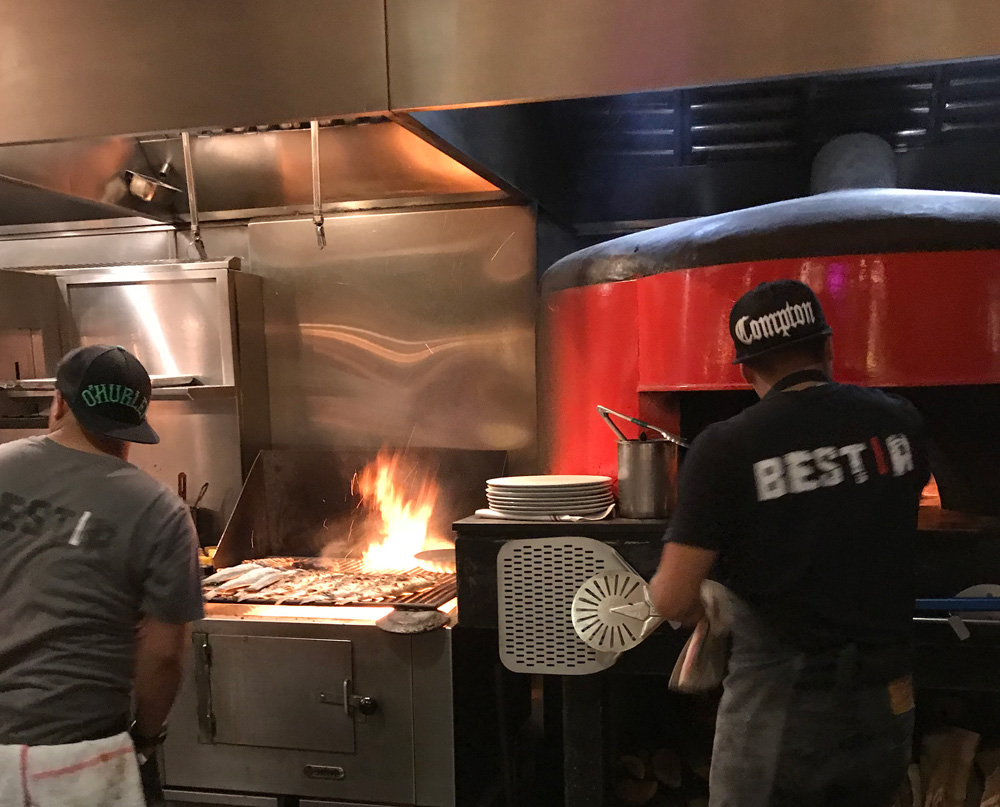 Gorgonzola ($19)、ケールが特徴の人気メニューです!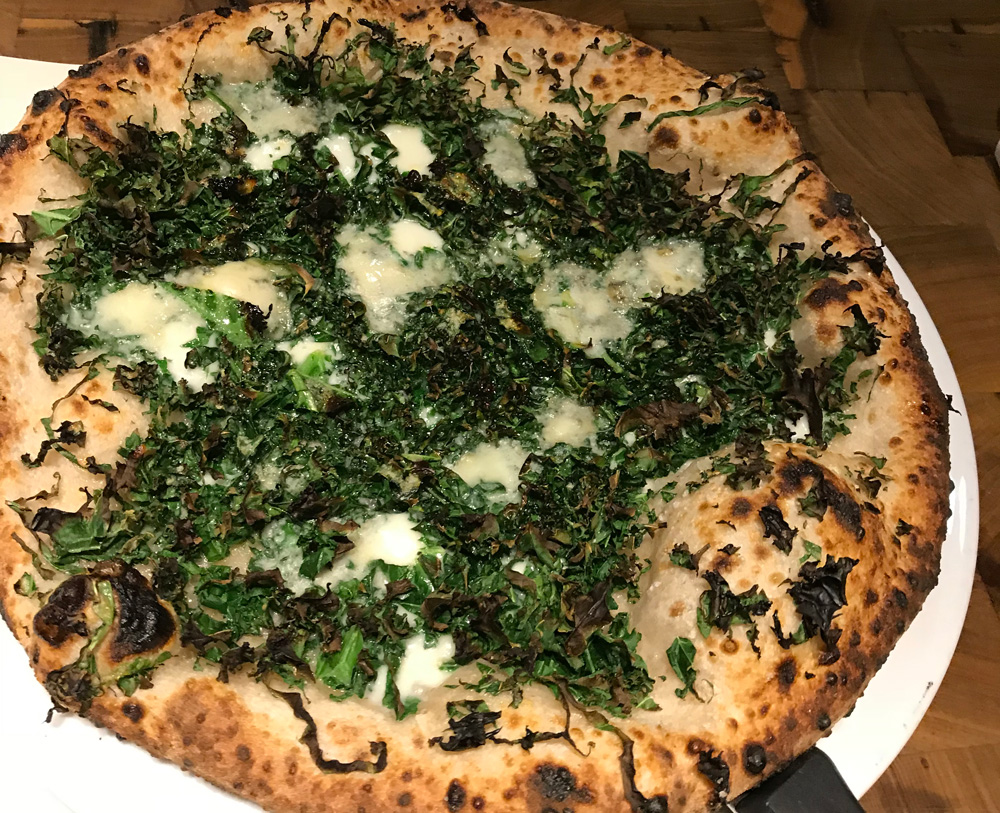 Quince Crostata ($13)、手作りドルチェも驚くほど繊細な味です!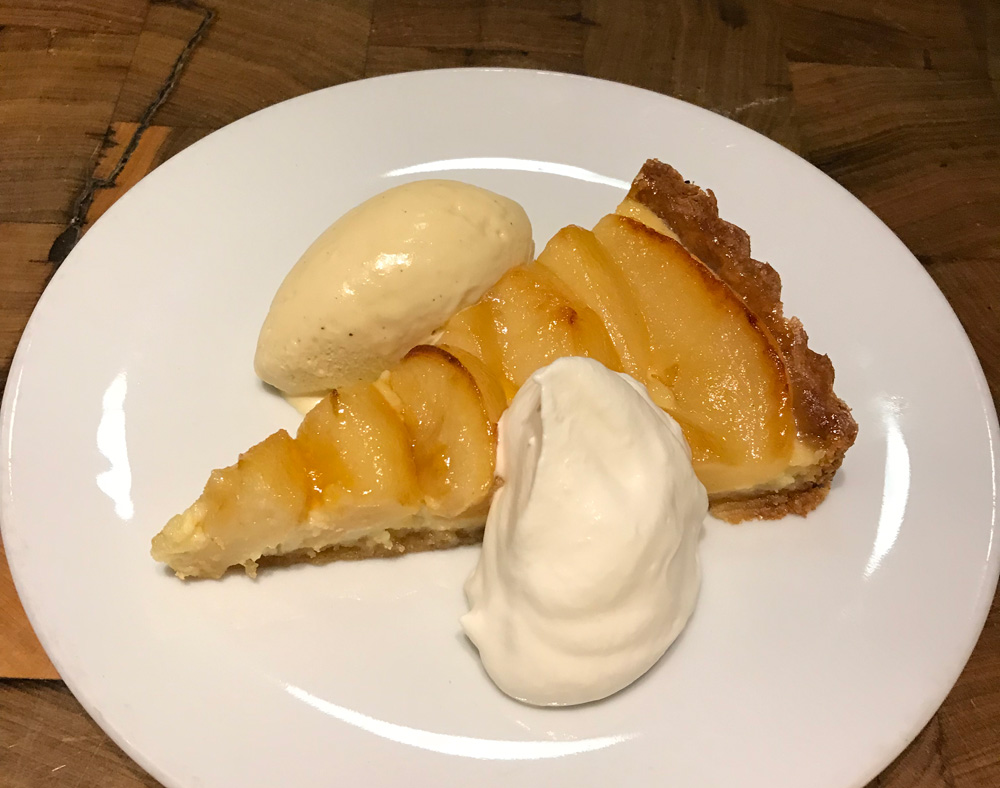 その他ワインなども豊富に取り揃えてあり、ドリンク、料理、デザートと雰囲気も含め楽しめること間違いなし!またお会計なのですが、キッチンスタッフへのチップ、4%があらかじめ含まれています。それとは別にチップを置くことをお忘れなく。
Sun-Thu 5PM-11PM
Fri-Sat 5PM-12AM
Bestia 2121 E 7th Pl, Los Angeles, CA 90021