Rocking restaurant by members of rock band "Kiss"
Rock & Brews is a restaurant chain mainly in Los Angeles, opening its first store in El Segundo, LA in 2012 by Paul Stanley and Gene Simmons of KISS. The restaurant is loved by the locals, like a live house that entertains rock fans, and has a bar as well as a family-friendly element. Let us introduce the Redondo Beach store this time! It is fun just by looking inside the building, so it's perfect for a casual lunch.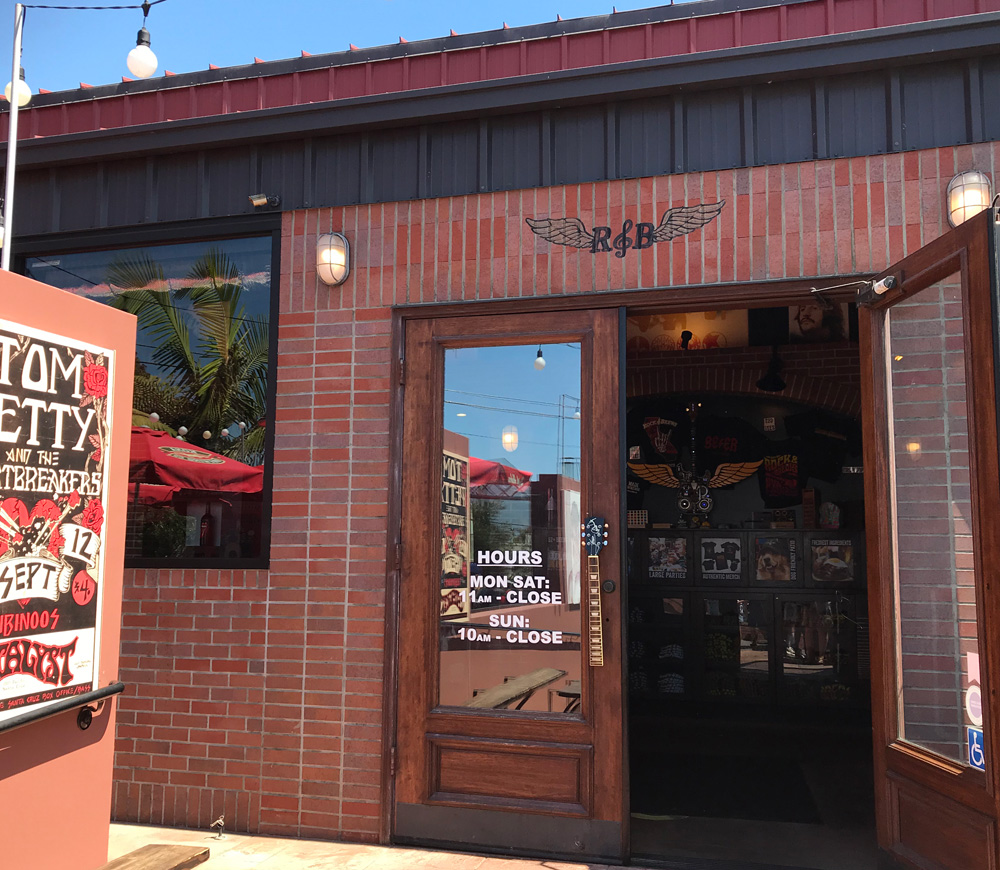 Rock T-shirts are in front of you when you enter the entrance!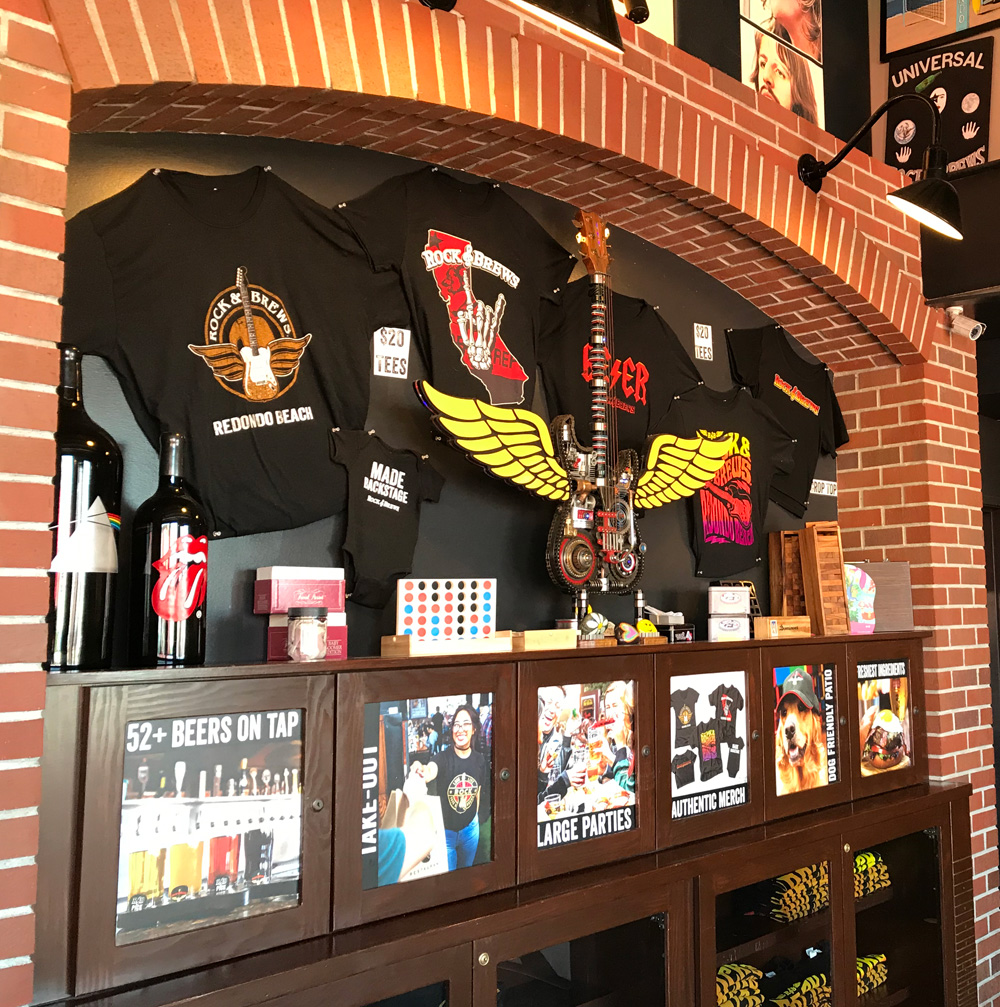 It looks like a huge live house.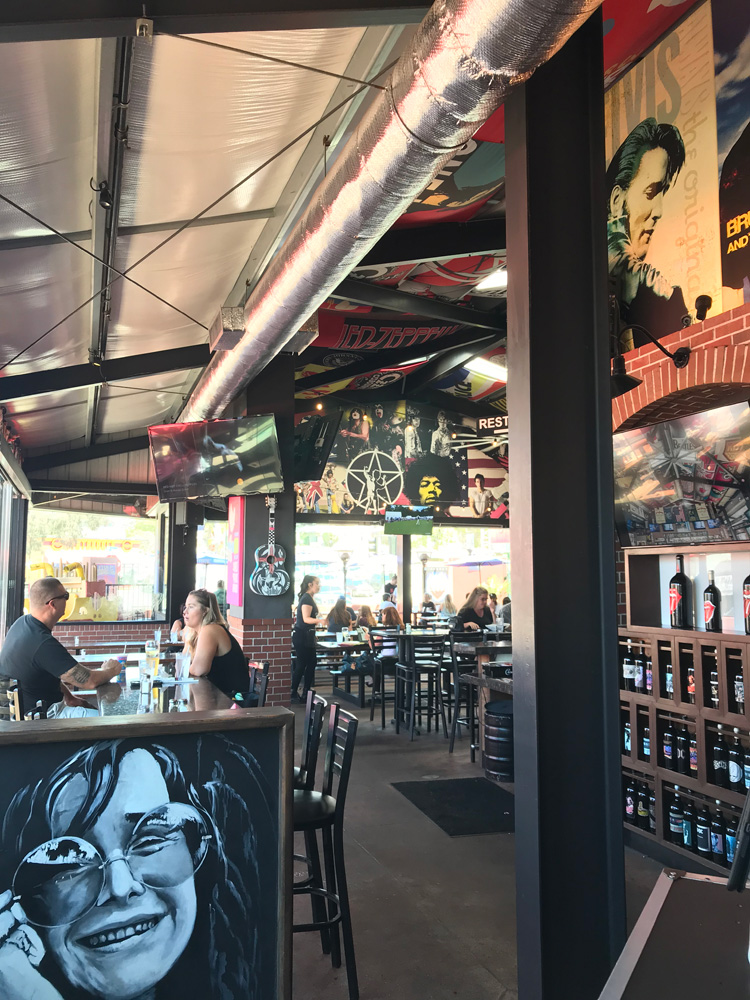 The inside of the store looks like big venue, so big parties are still okay at an early time! The bar boasts a selection of over 50 craft beers and is a must for adults.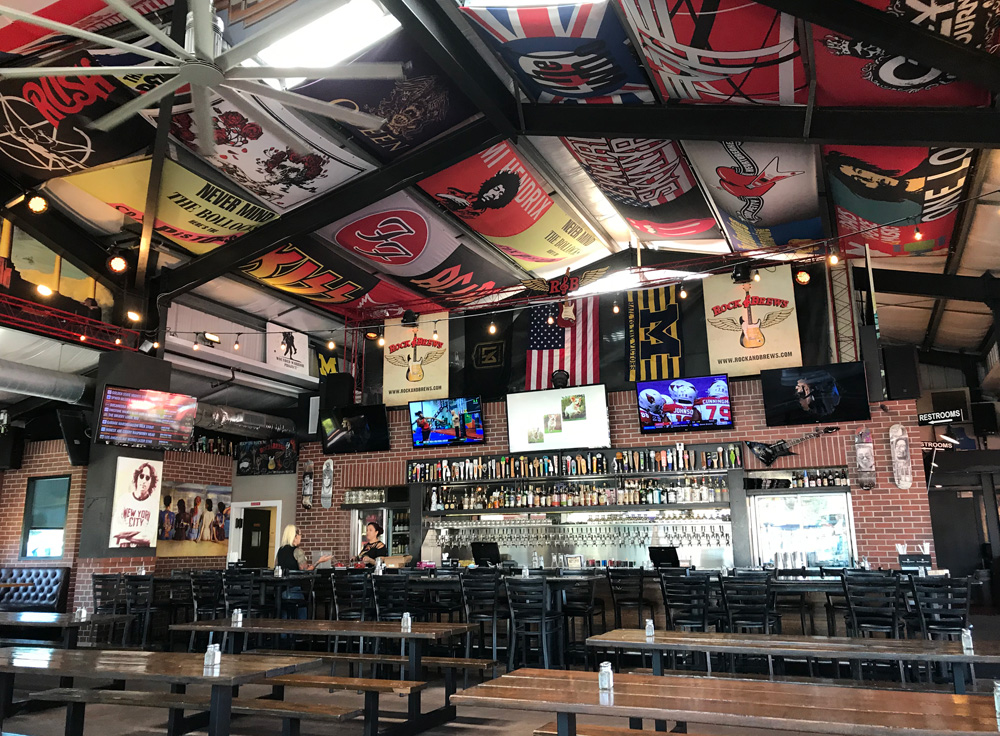 Why don't you Look for your favorite artist on the ceiling?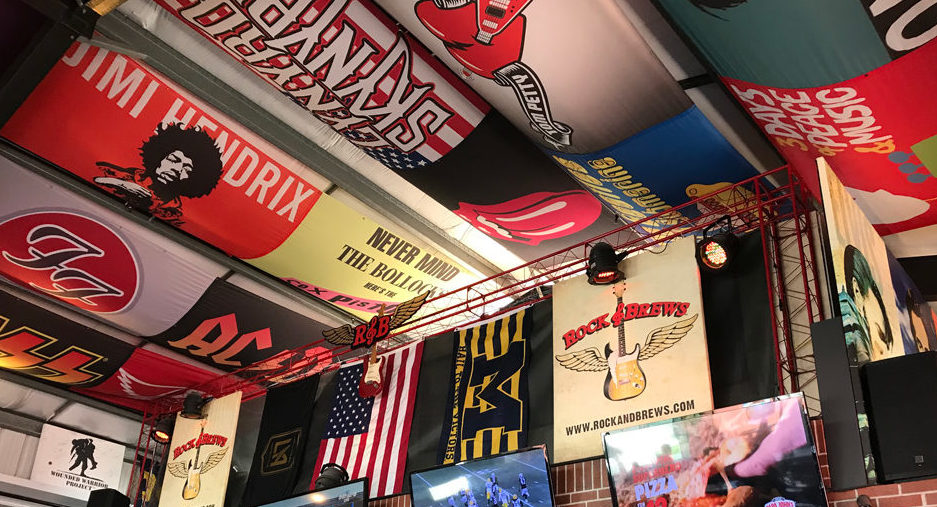 It looks like a liquor-loving adult restaurant, but the menu is really family-friendly, with kids-friendly burgers, pizzas, grilled chicken.
Gastropus Burgar ($13.95) in the foreground, a gorgeous burger with all the eggs and bacon. Ultimate Burgar ($ 12.95) in the back, with the good old American taste!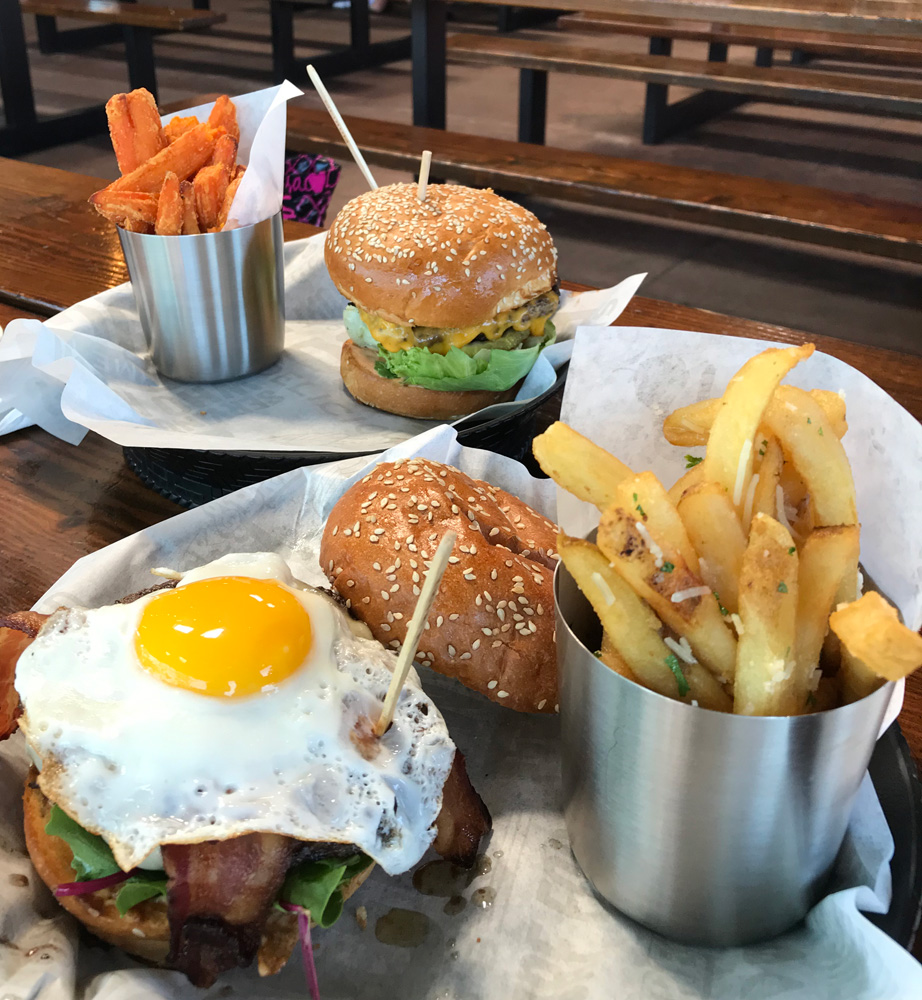 The potato fries on the side are also fluffy!  There is also a choice of sweet potatoes.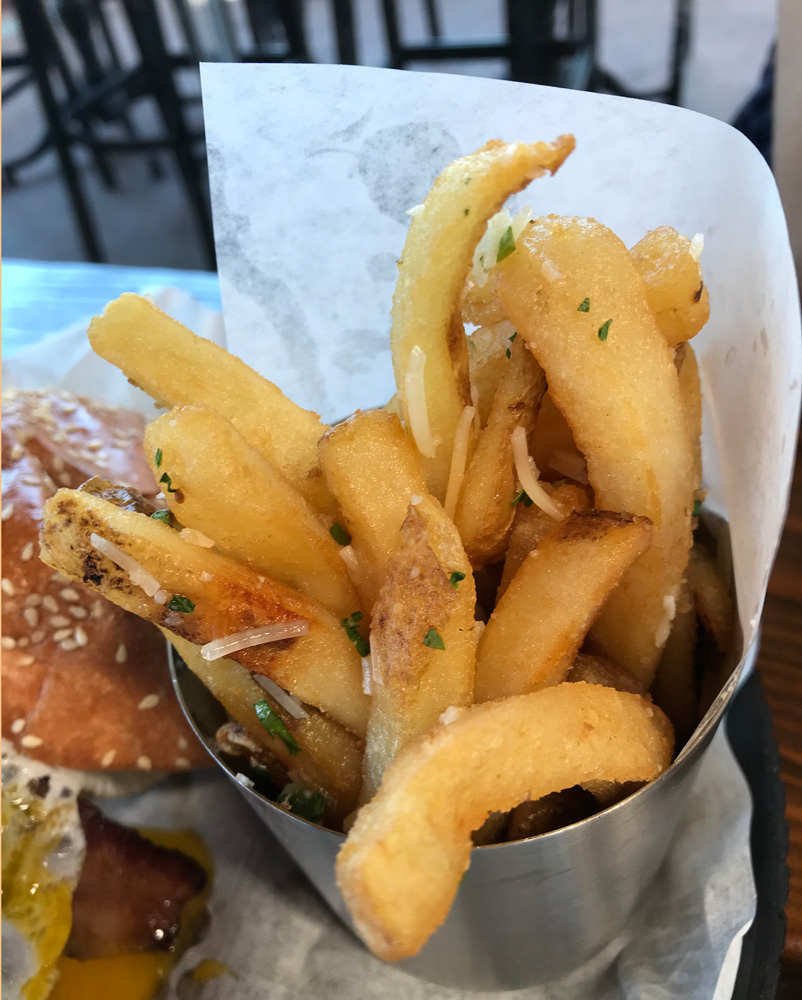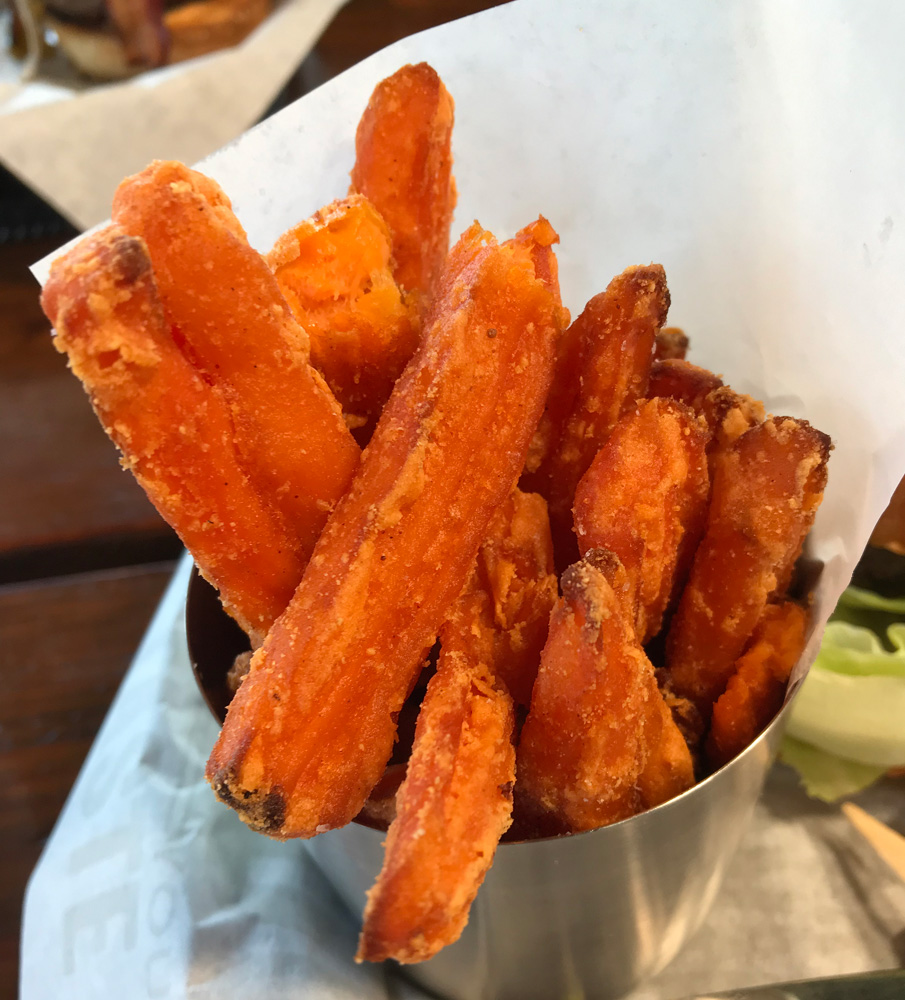 The road to the rest room is also decorated with artists' panels and is full of entertainment elements!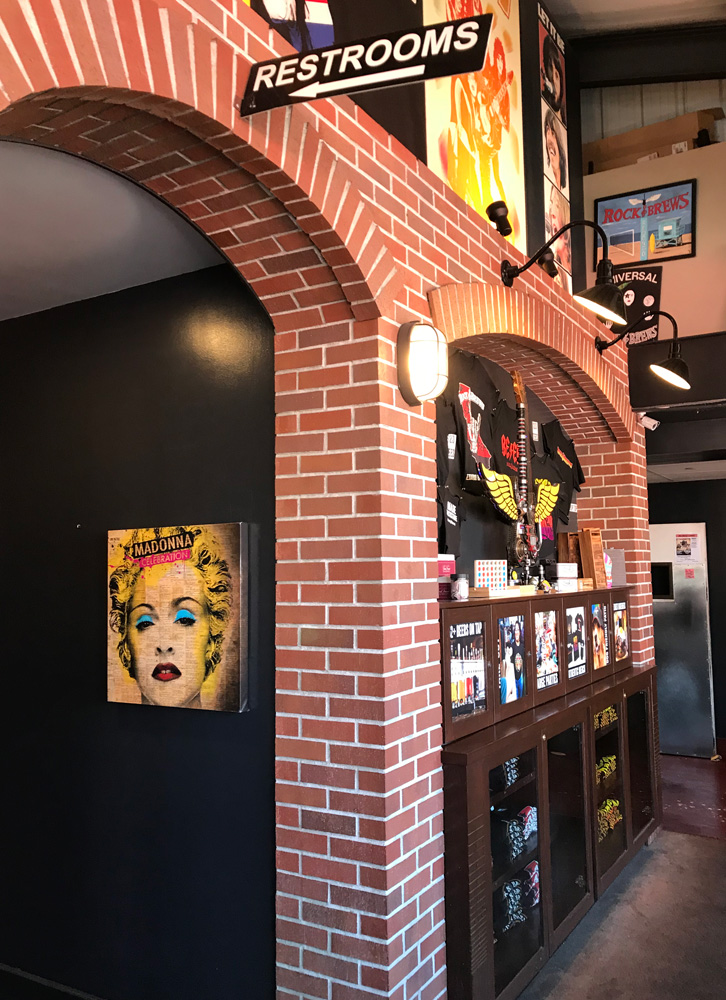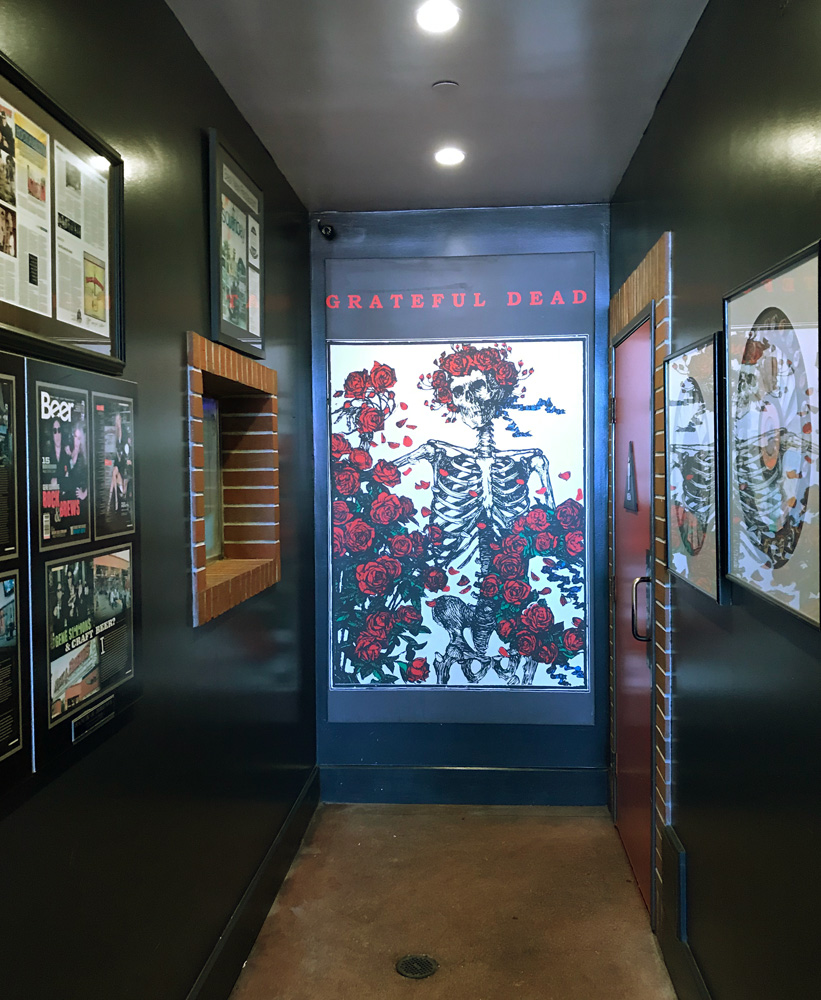 There are also patio seats outside the store, which are recommended when the weather is nice.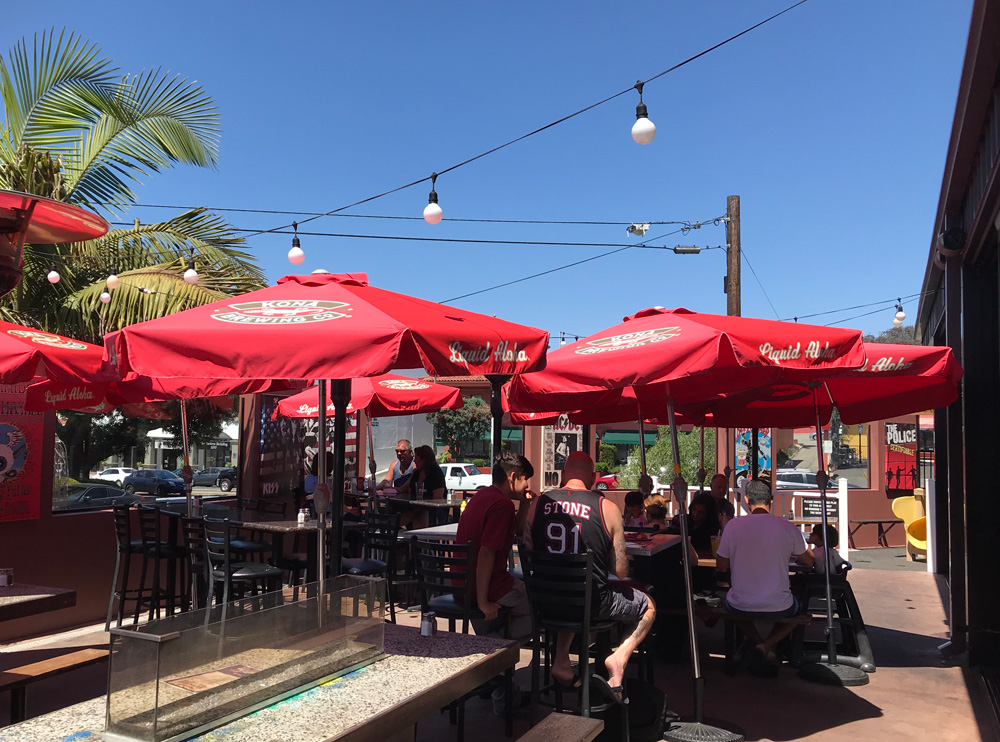 There is also a small space in the back where children can play, which is why it's a family restaurant.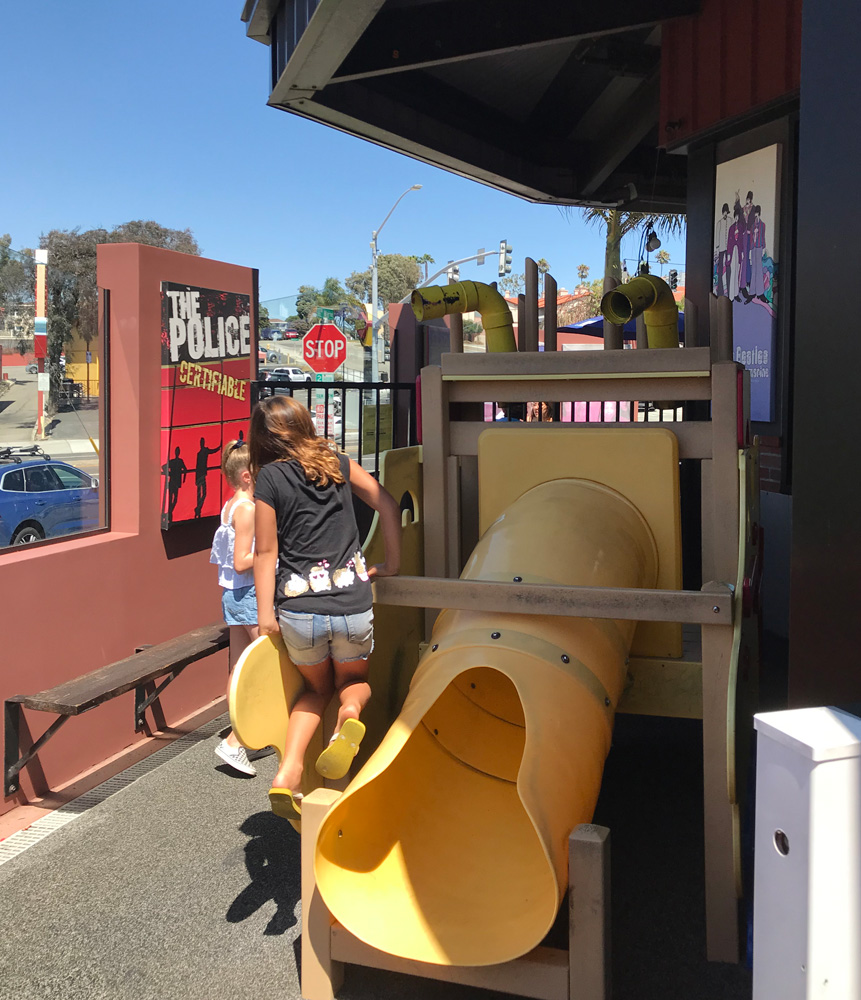 You can enjoy a visually American experience, so if there is a restaurant near you, be sure to check it out!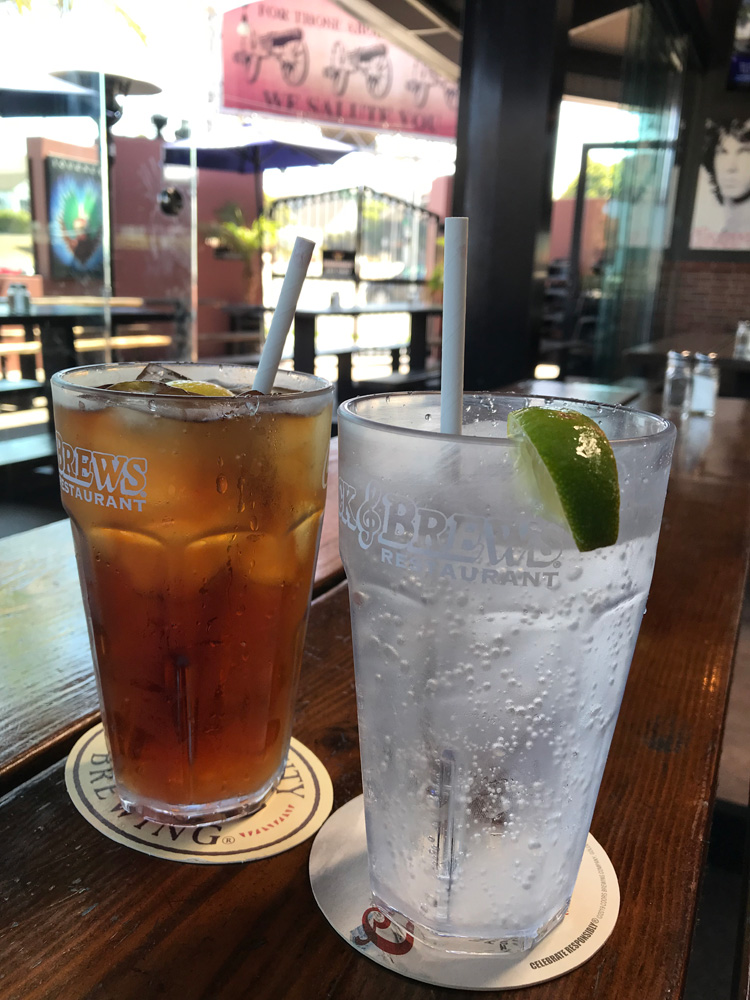 Rock & Brews Redondo Beach
Mon-Thu 11AM-9PM
Fri $ Sat 11AM-10PM
Sun 10AM-9PM
Rock & Brews Redondo Beach 6300 S Pacific Coast Hwy, Redondo Beach, CA 90277