LA Locally popular donut shops!
There are many local donut shops in LA. In terms of frequency, for example, there's always a donut available in the kitchen that someone brings to your company. Why don't you stop by a donut shop that is always in the corner of a small street.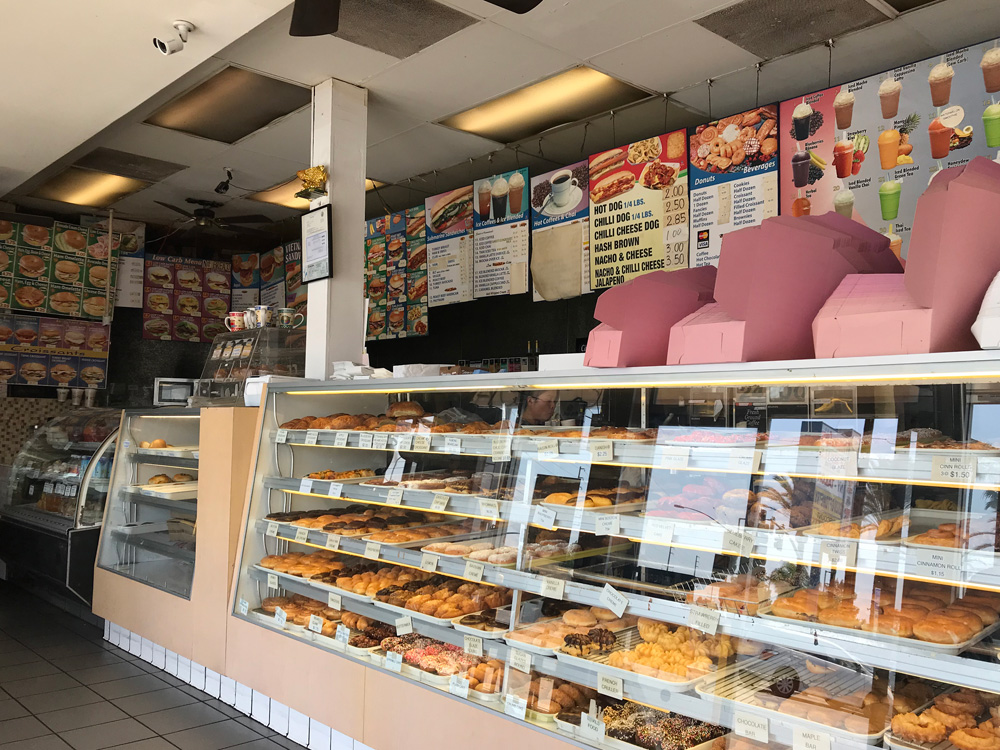 There are so many kinds and various shaped donuts. Many American donuts are similar to fluffy bread, and despite their size, you can easily eat two of them!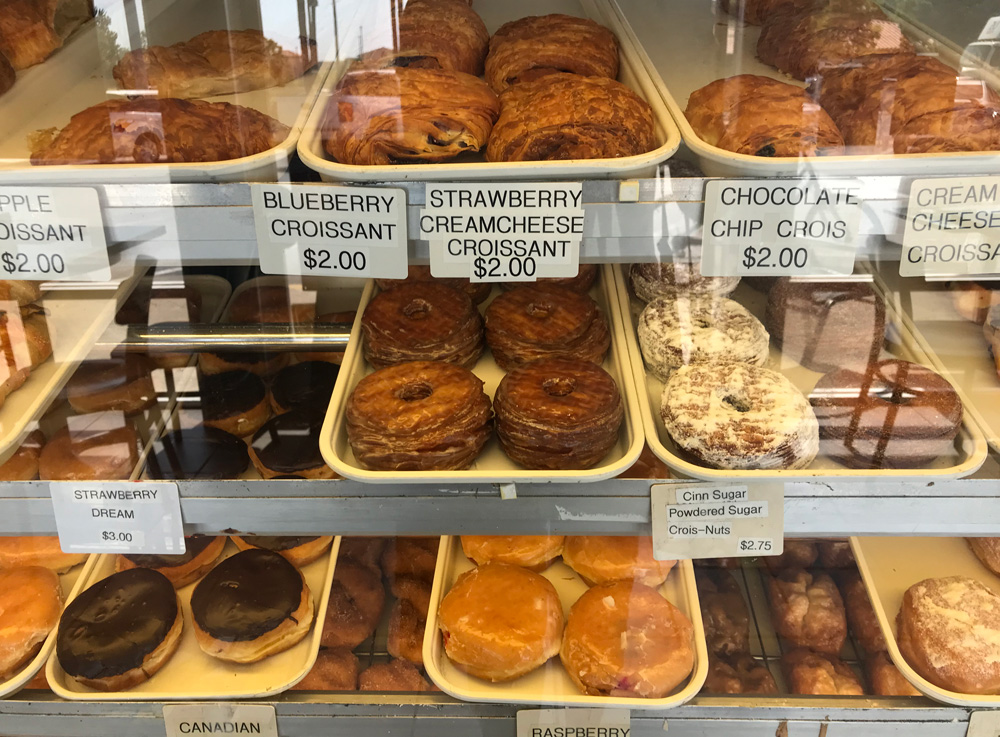 Red Velvet Cake is often found in cupcakes. Originally it seemed to be reddish with beets, but now most of it is colored with icing. It's sweet and popular in America.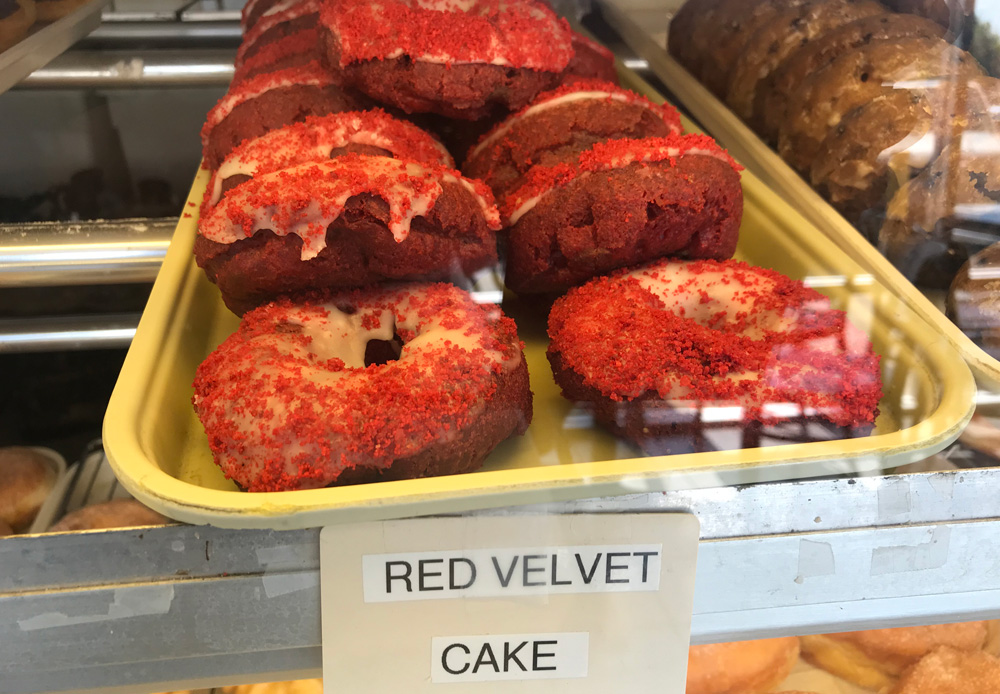 Of course, there are not only donuts, but fruits, cold desserts and sandwiches available.
In addition, there are many donut shops that also have bagels, and there may be more than 10 types, so you can have a simple breakfast there. LA-like bagels would be Jalapeño cheese, which is more spicy than you expect and be careful when you eat it!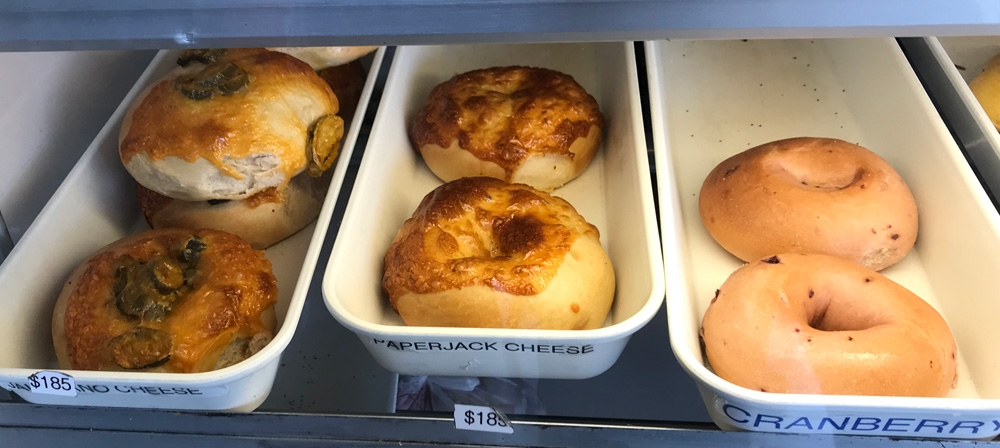 The shop also has original cream cheese that is indispensable for bagels.  There is also one with Jalapeño included here!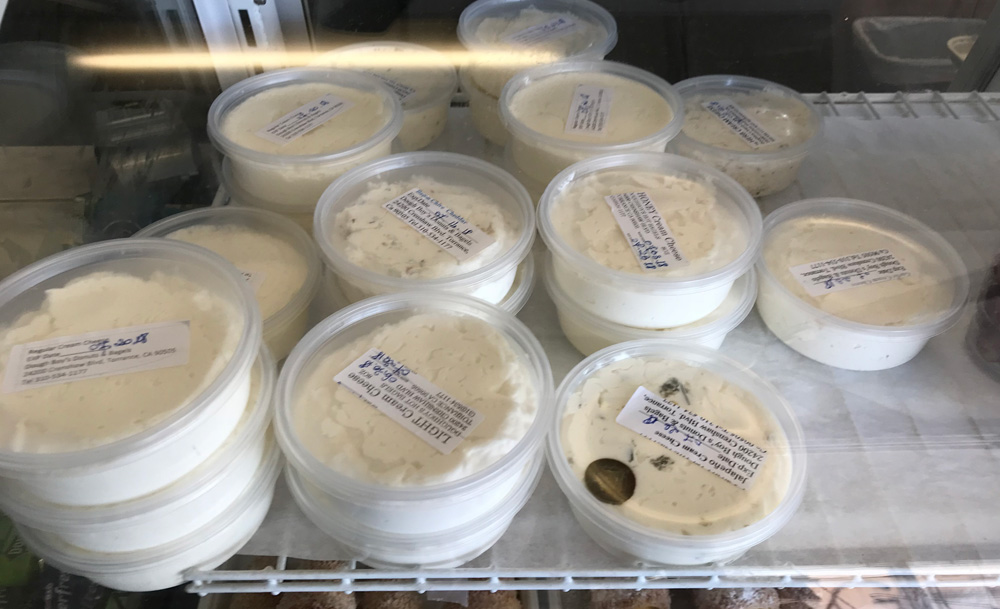 You will be surprised to find a wide variety of coffee! But when it comes to taste, it's often weak like the taste you can feel at a convenience store. There are also flavored ones.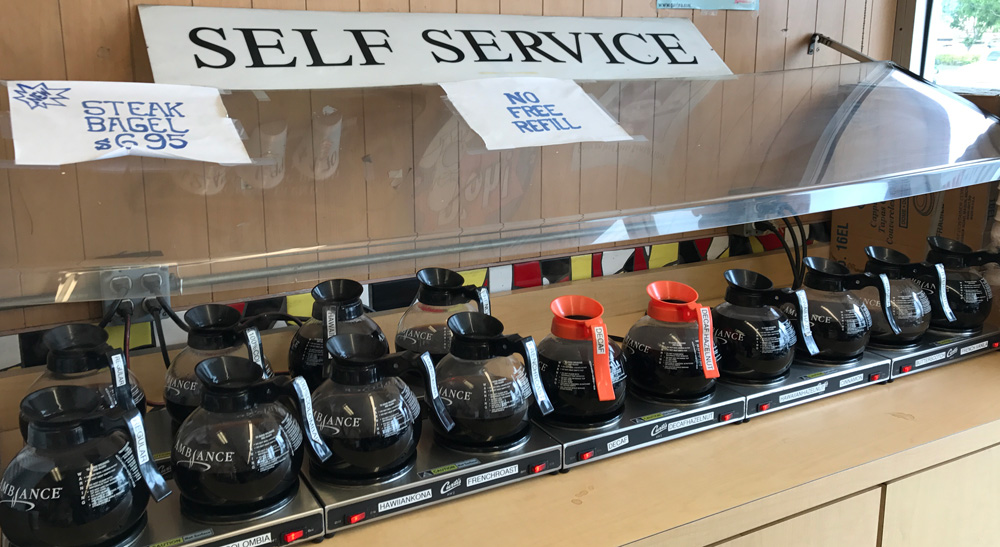 Croissant donut that are also popular in Japan, has a simple, crispy and light taste.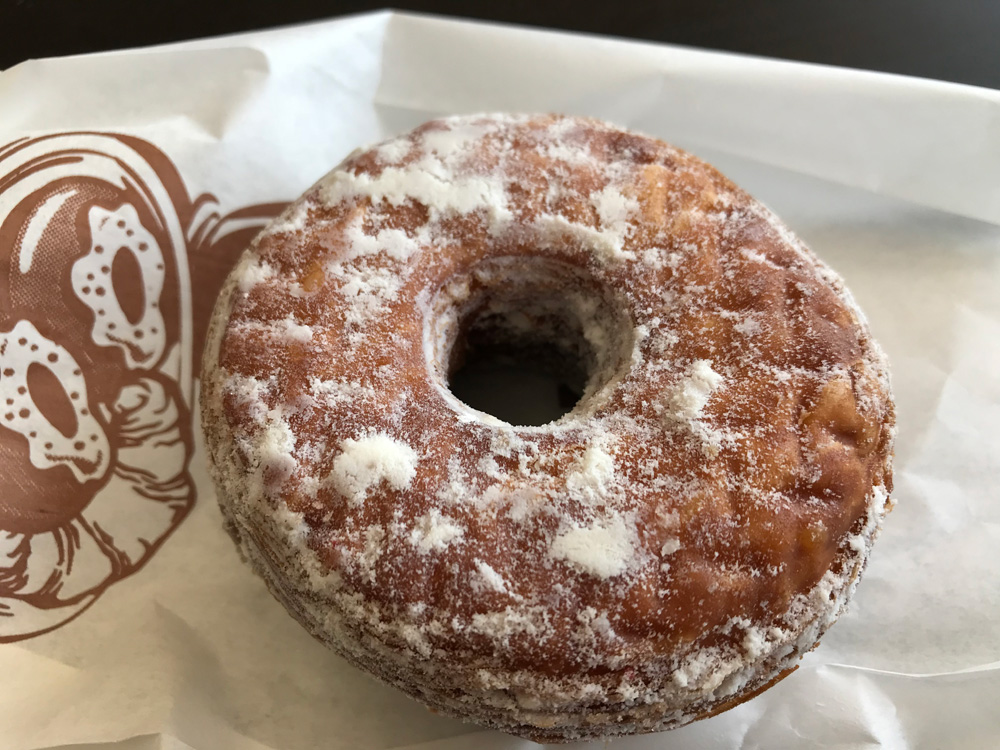 It feels like a coffee shop in Japan, there are several tables in front of the showcase and outside the store. You will see many middle aged guys come alone for some reason.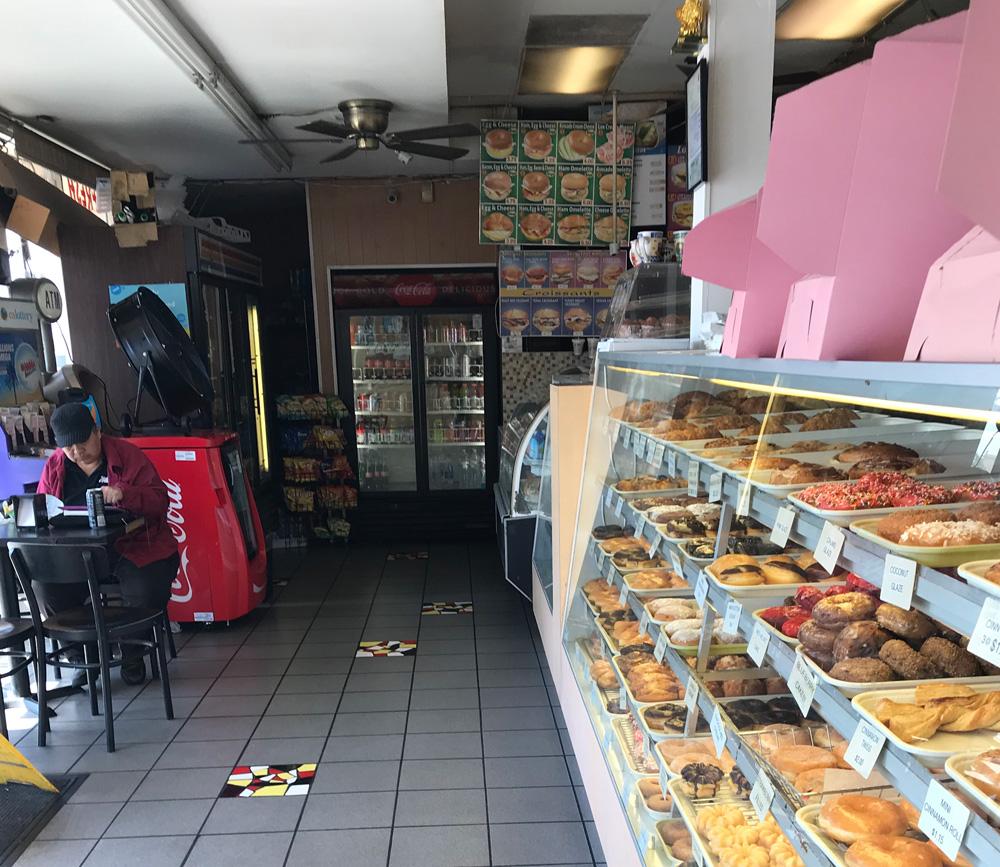 How about a light breakfast at a donut shop!