Largest Italian market with a selection of Italian ingredients and wine in LA
Founded by entrepreneur Oscar Farinetti, Eataly has a large Italian market retail stores consisting of restaurants, bakeries in various countries. In fact, there are two stores in Tokyo, Japan, Marunouchi and Nihonbashi, here in the United States, there are stores in several big cities such as New York and Chicago, and one opened in Los Angeles, October 2017, in the newly renovated Westfield Century City Mall, the largest in the United States. All of them are from Italy, but they are perfect for souvenirs you can get in the US.! Why don't you stop by?
When you enter from the entrance on the 2nd floor of the mall, the first thing you can see is the gelato shop IL GELATO.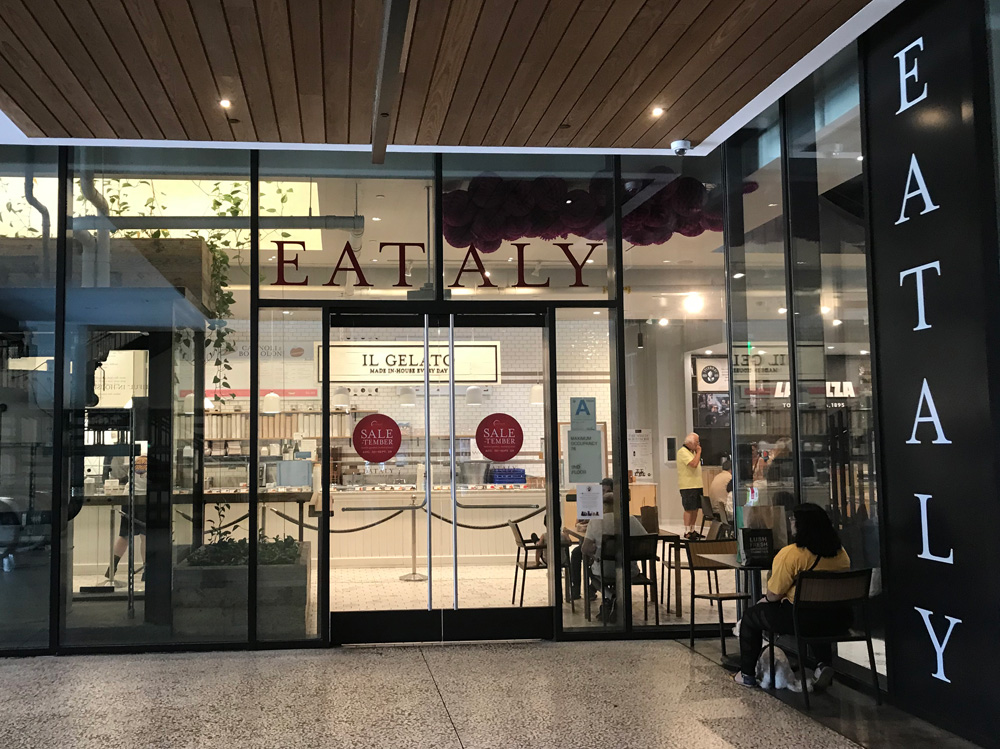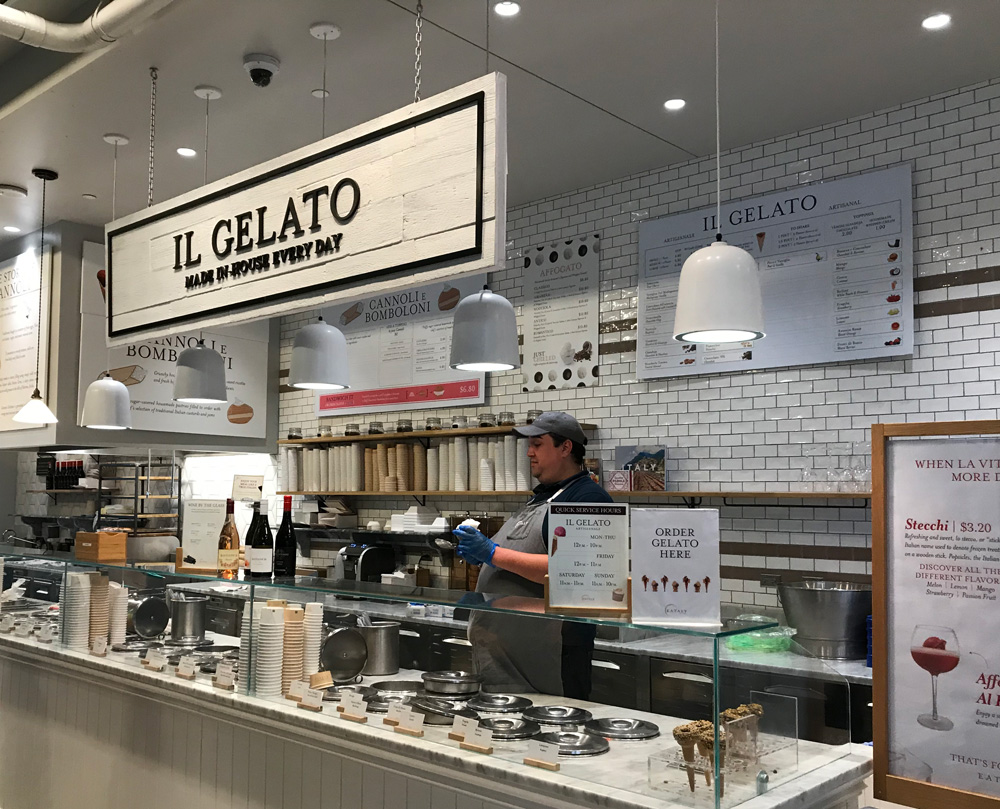 $5.80 for a small cup, but that's enough.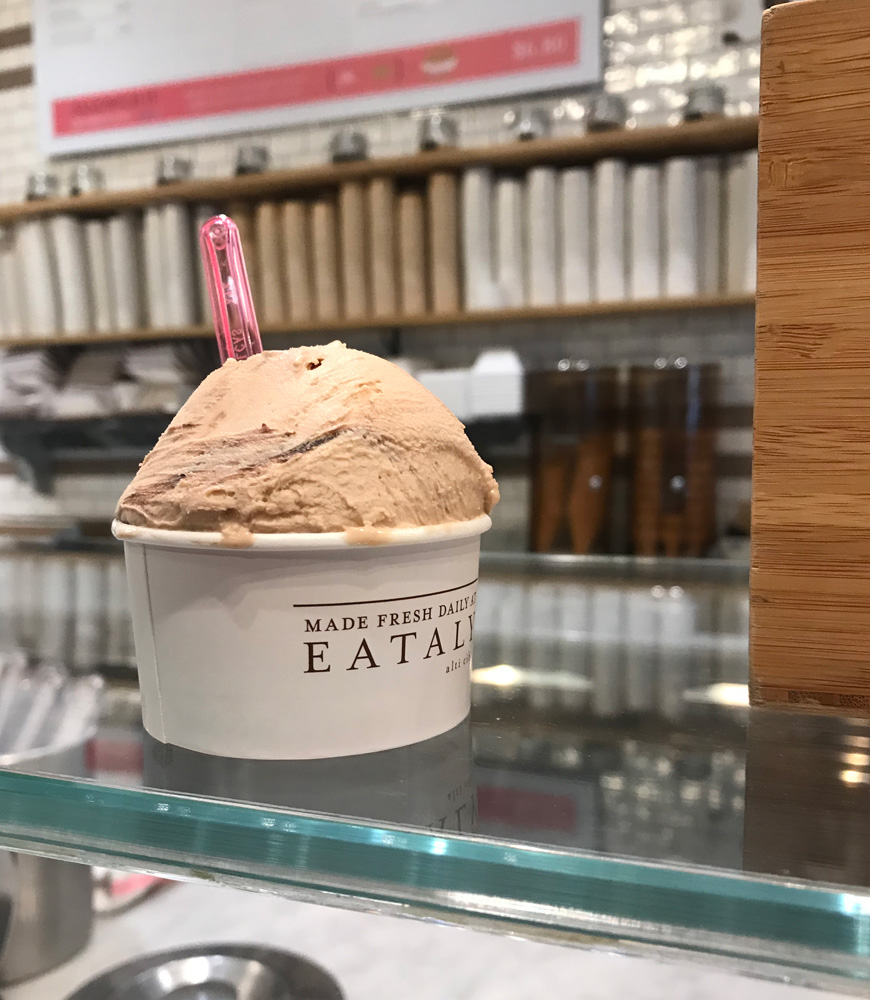 There is also Italian sweets, cannoli!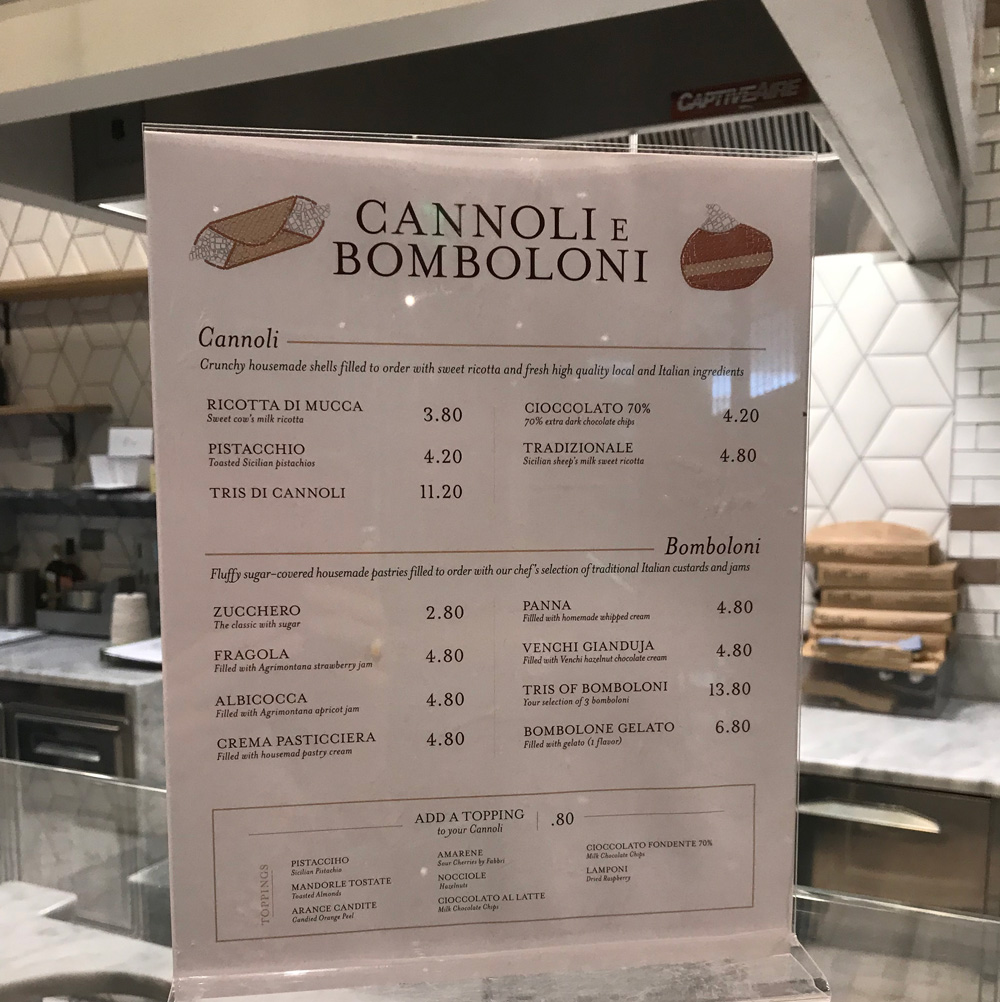 There isn't much space on the second floor, but when you go up...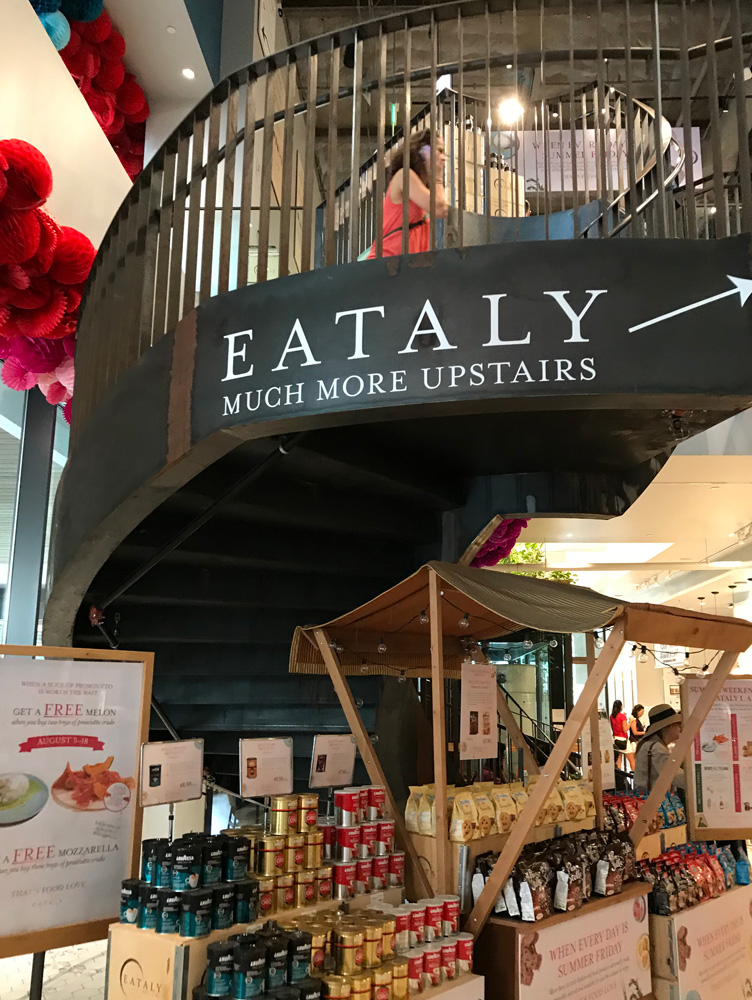 A market like a huge warehouse is expanding. Not only groceries and wine, but also tableware and goods corners are available.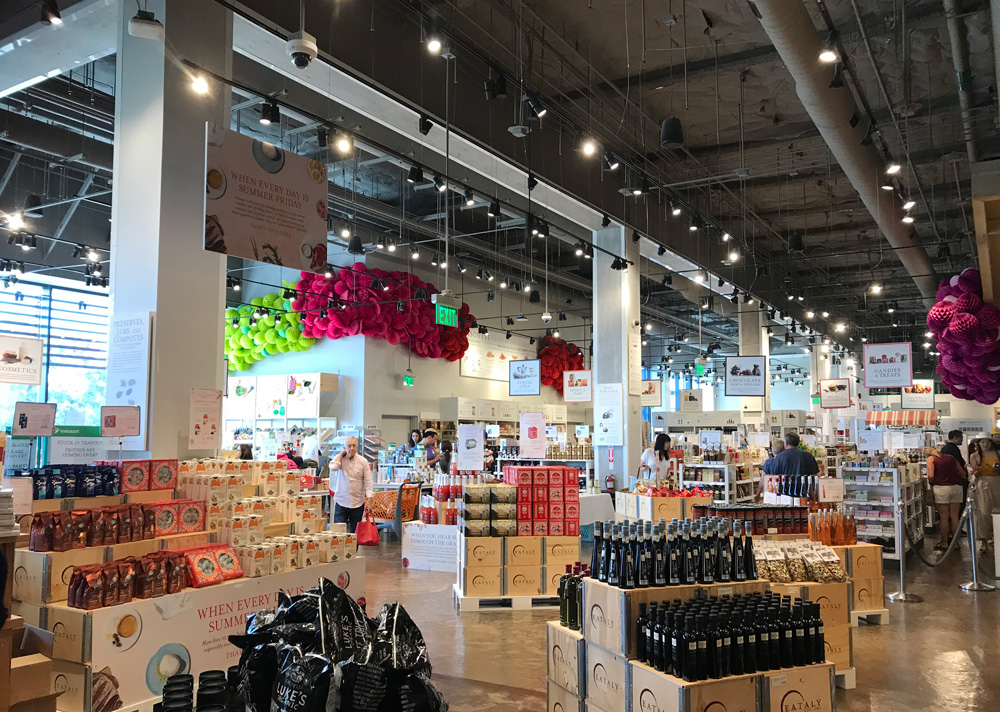 Recommended products such as discount items are lined up in an easy-to-understand manner for those near the doorway.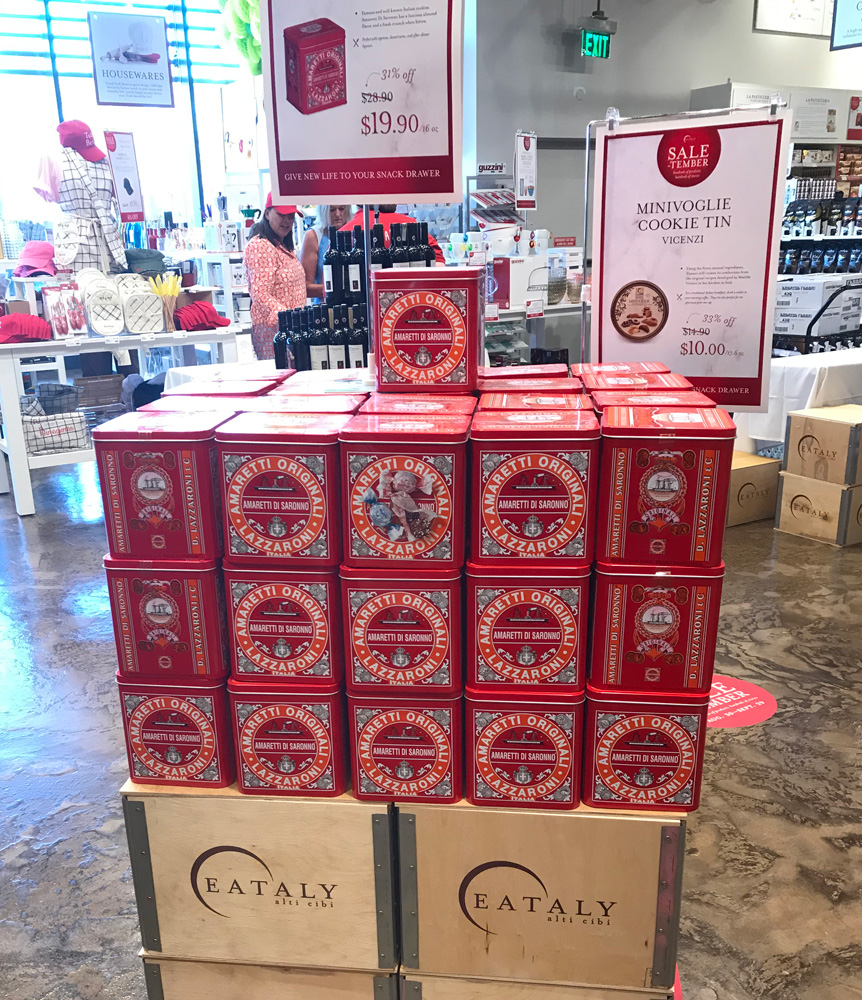 There are also occasional discount items on the shelves! Please check it out!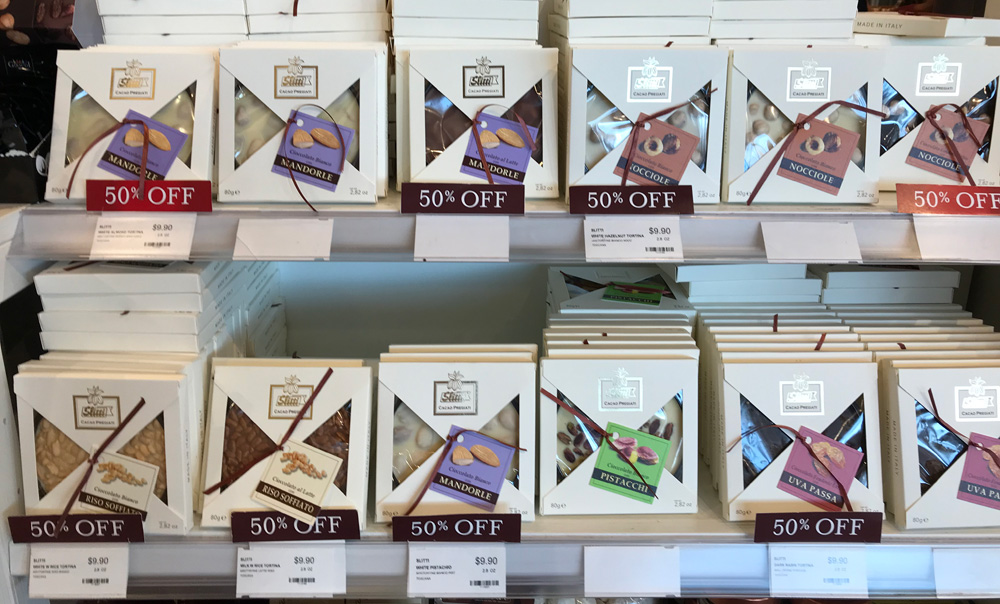 There is also a large selection of pasta and sauces.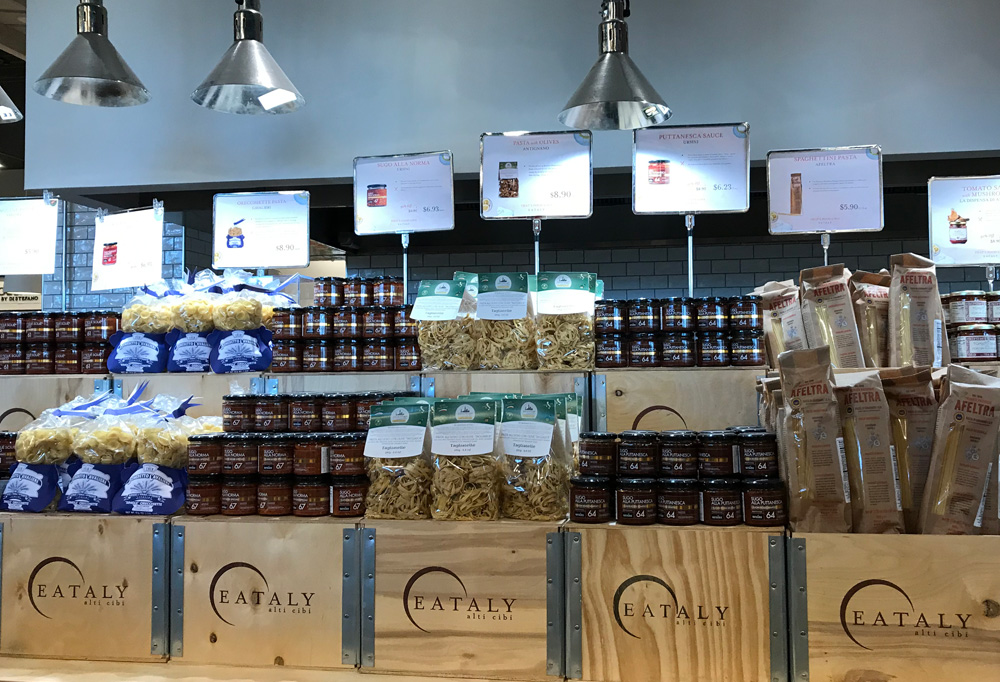 A cute wine bag is only $6.80.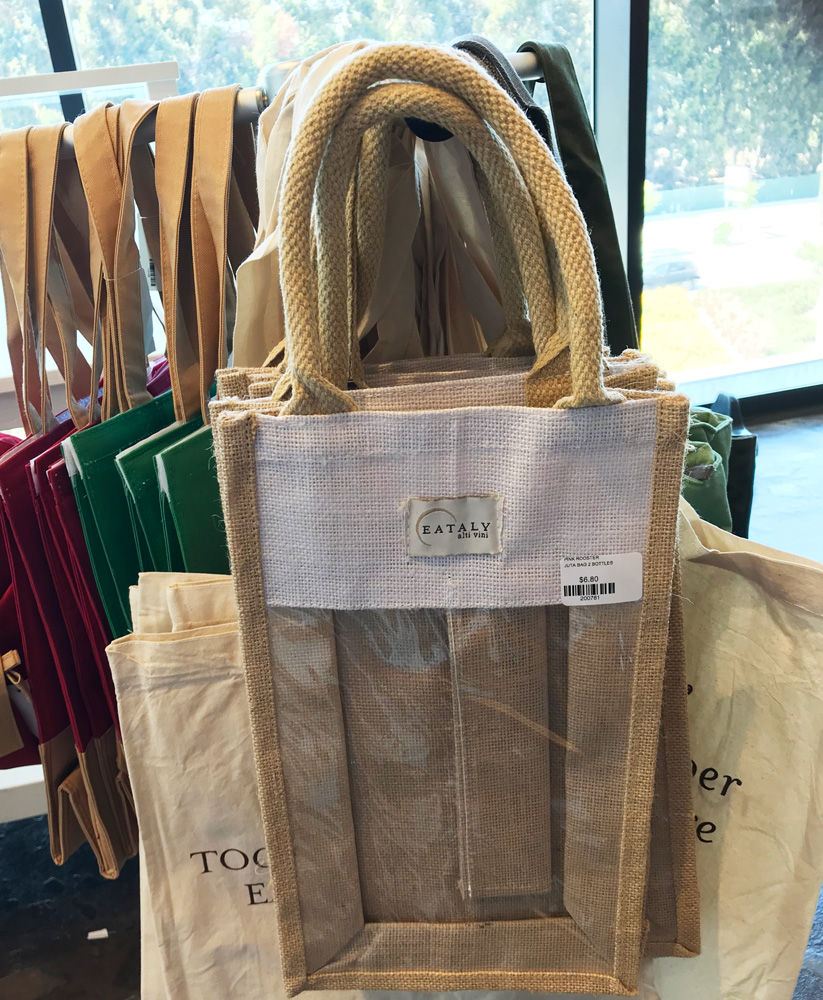 Fresh ingredients such as cheese are also available!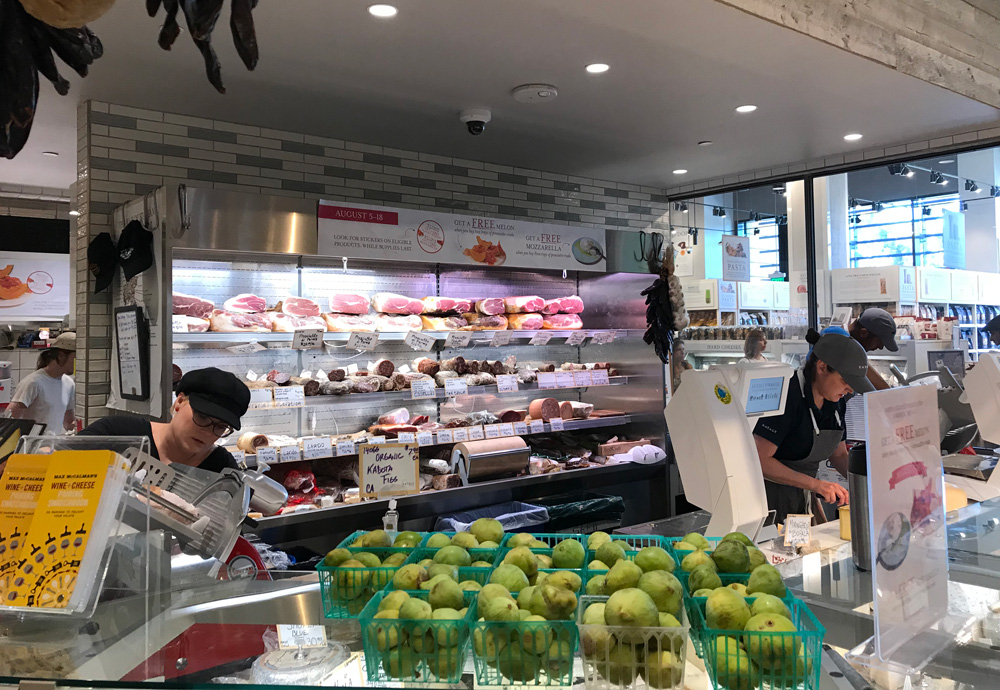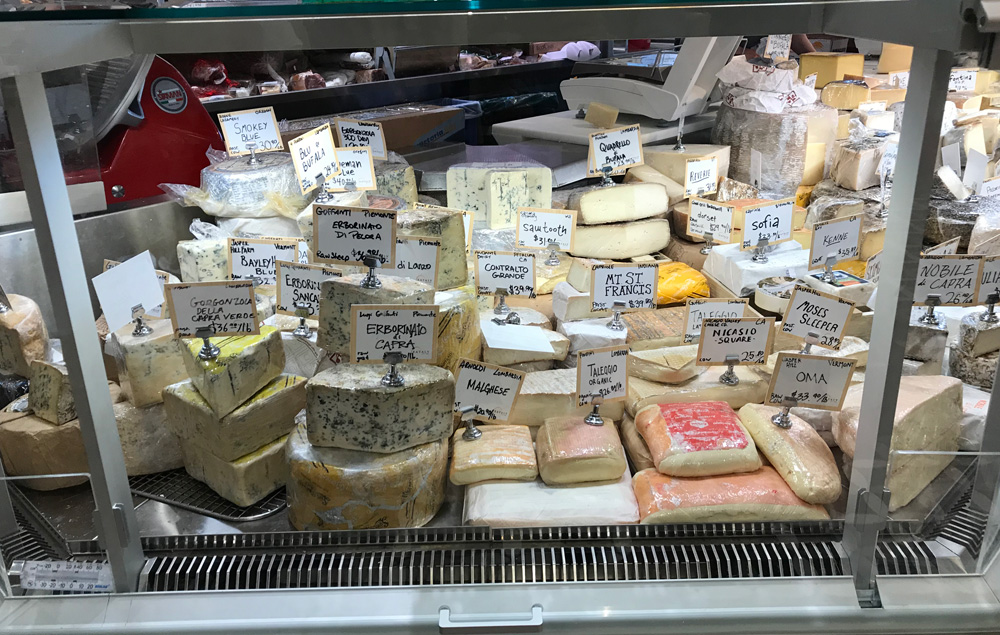 Surprisingly, you can also get a sample.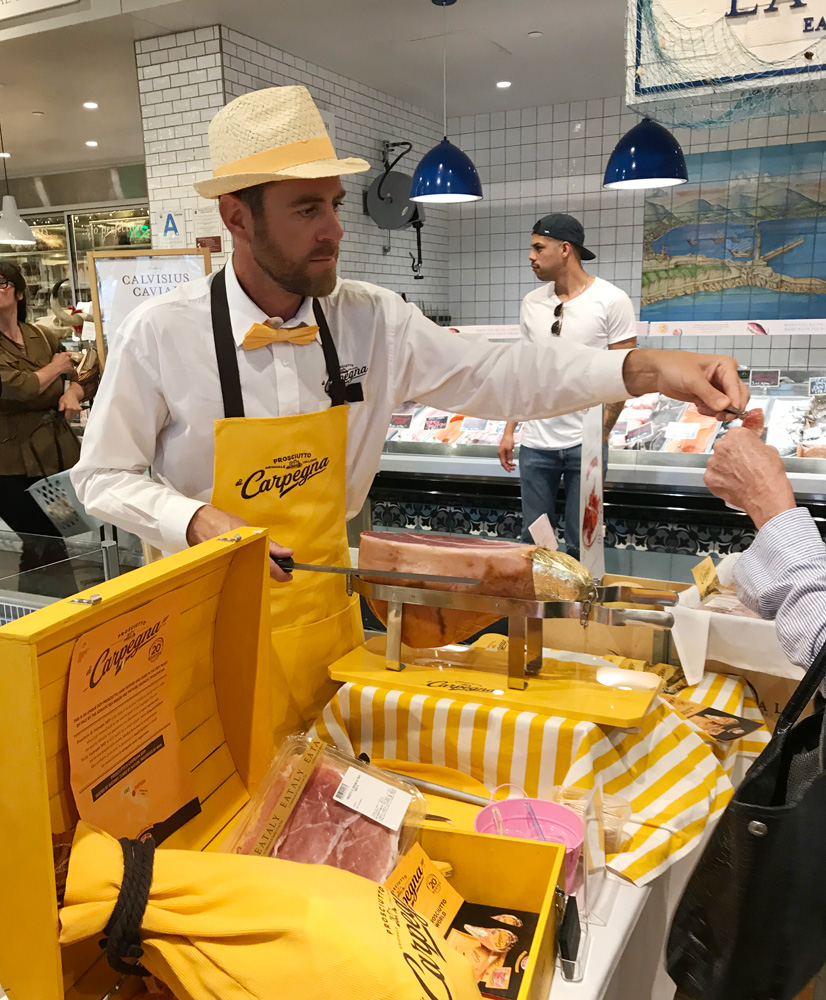 The vegetable corner is also substantial, and many mushrooms are on display.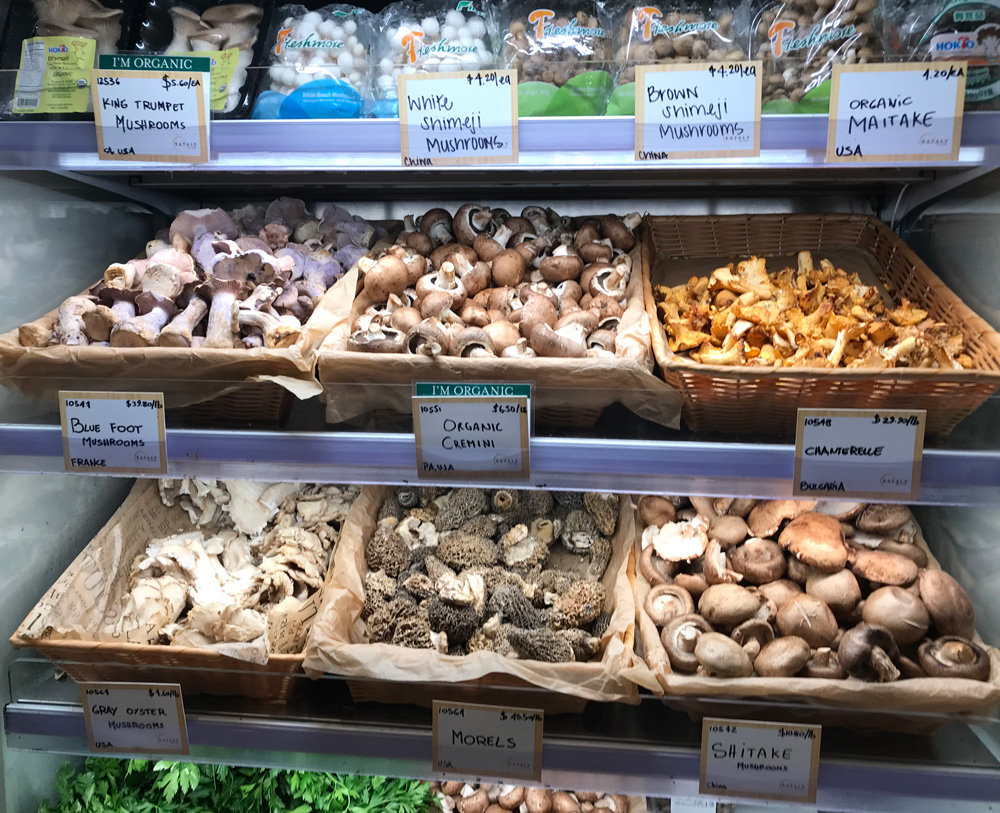 When you finish shopping, please check out at the self-checkout. If you don't understand how to process, people in charge will be nearby, so don't worry!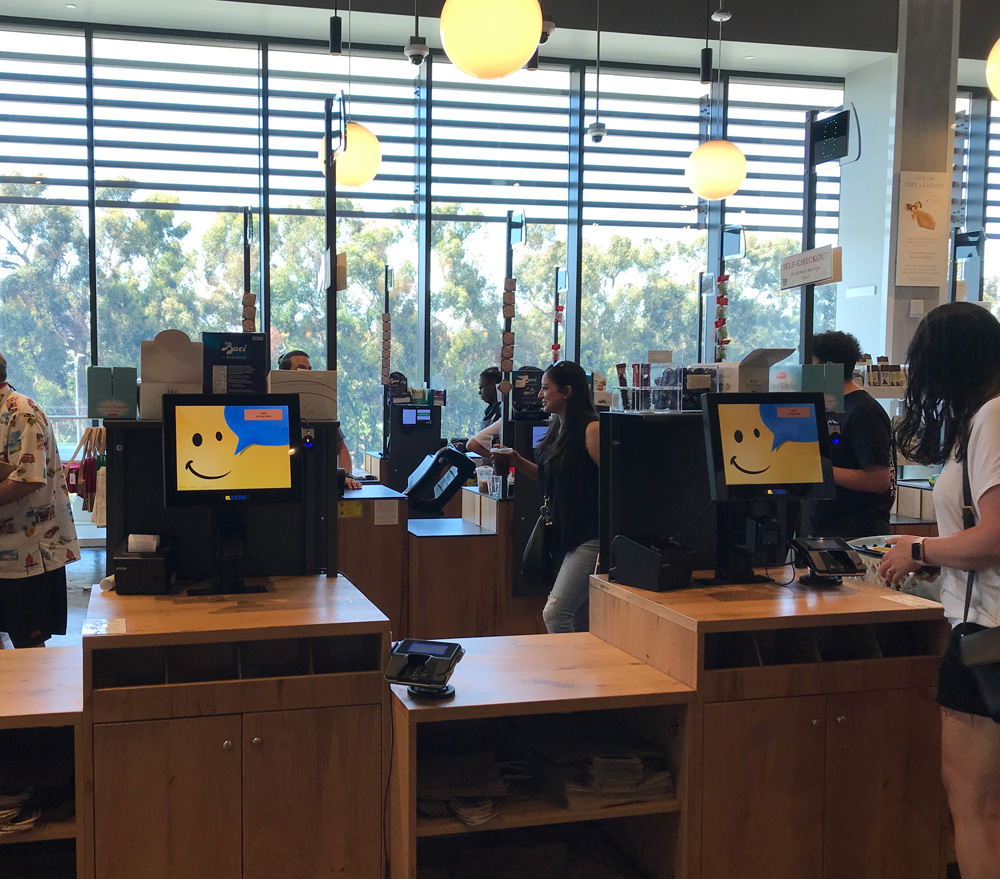 The attractive part is the eat-in space here, where you can buy light meals such as pizza and sweets with coffee and eat them on the spot.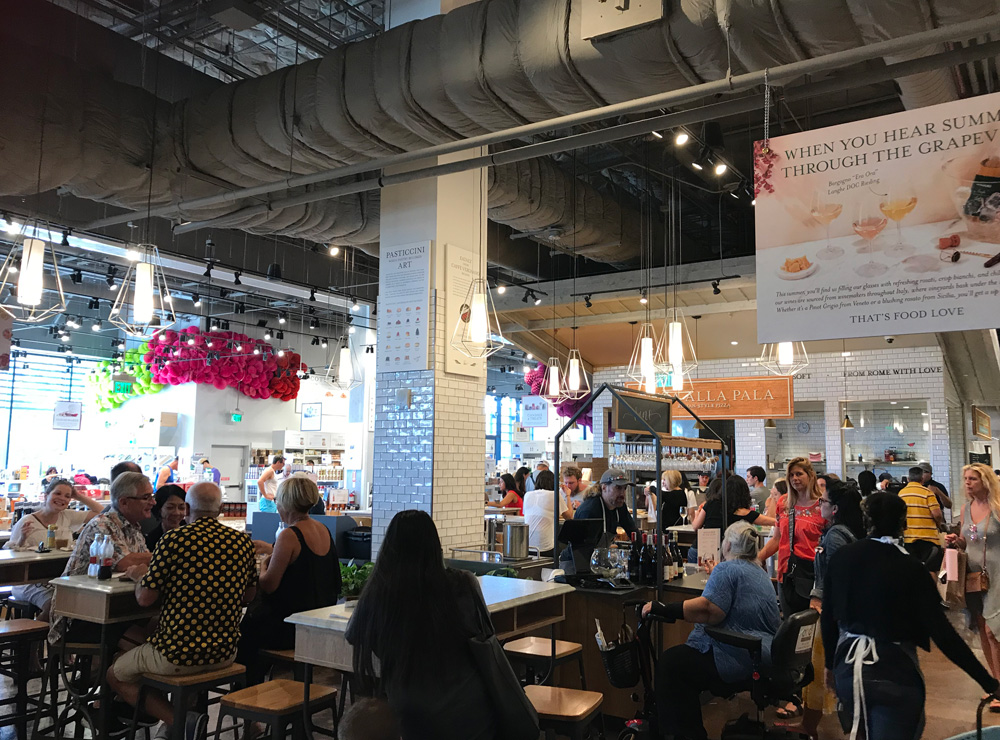 The sweets corner is also wonderful!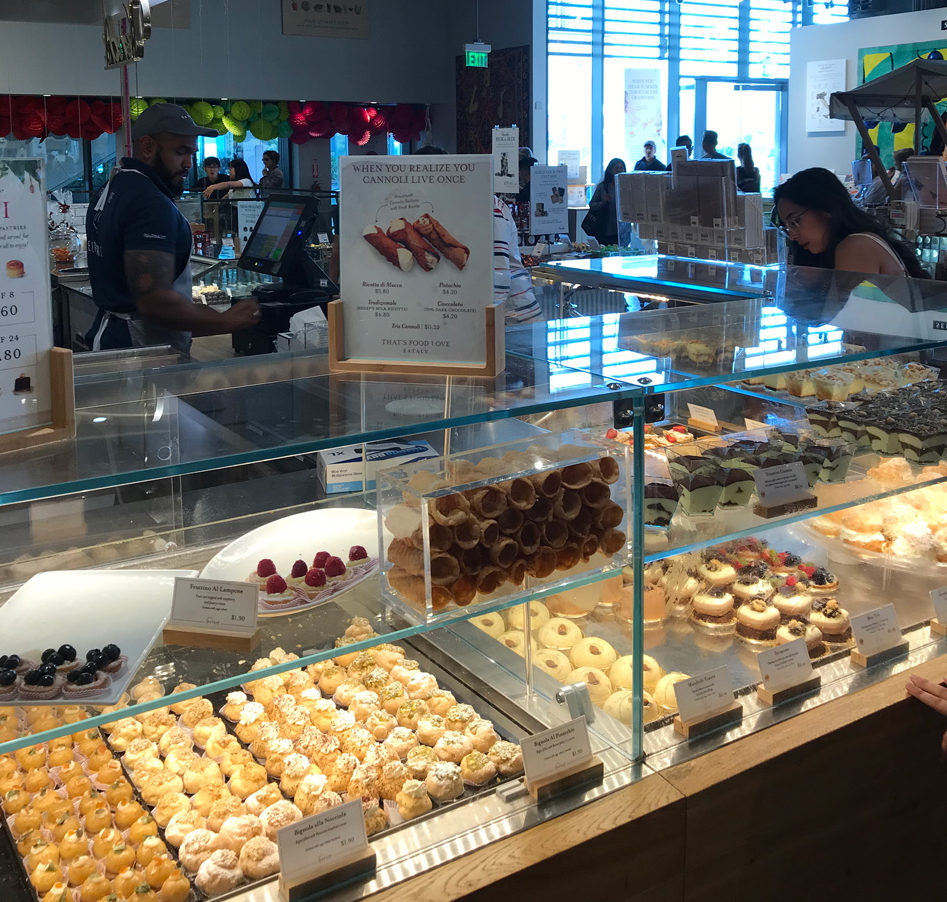 This sweets corner, Italy's famous chocolate specialty store, Venchi is also open, so it is a must-see! You can find the perfect sweets for souvenirs.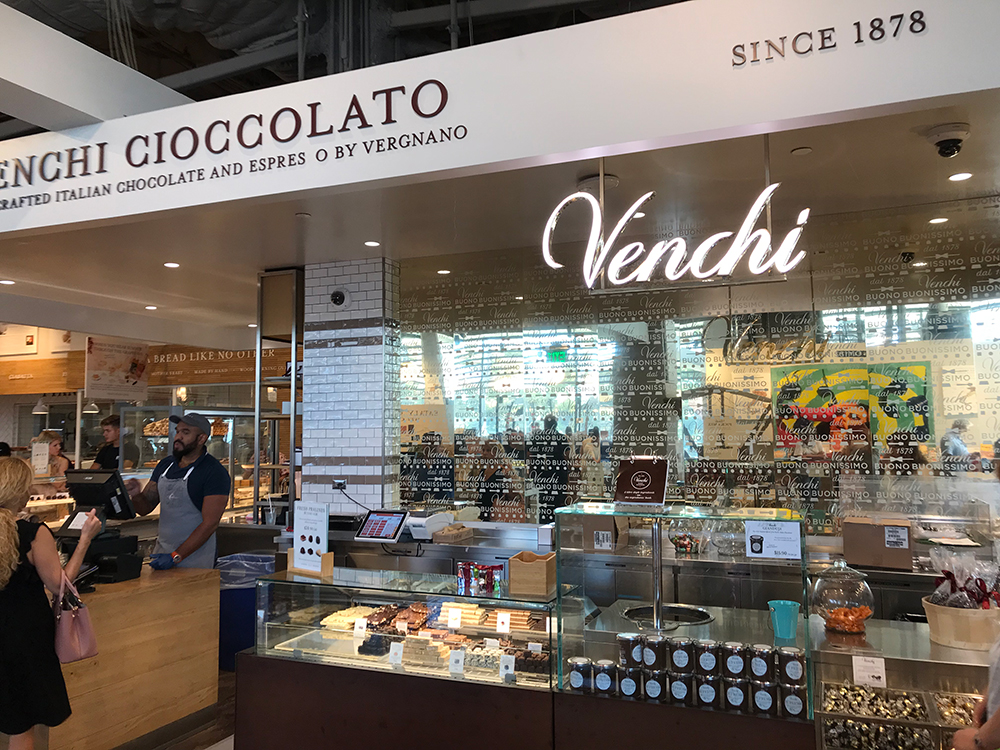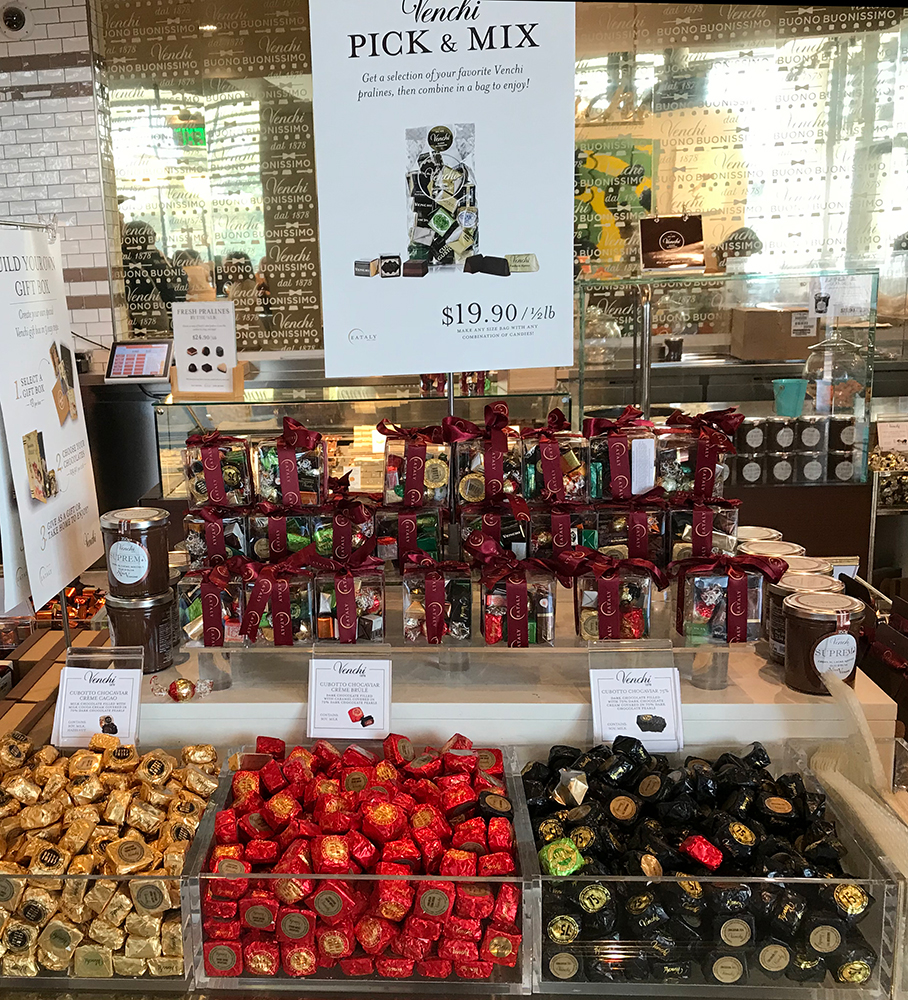 There is a calm restaurant, TERRA, further up this floor. The main menu on the grill for dinner is a little pricey, but there are also menus such as pasta that you can enjoy at a relatively reasonable price for lunch.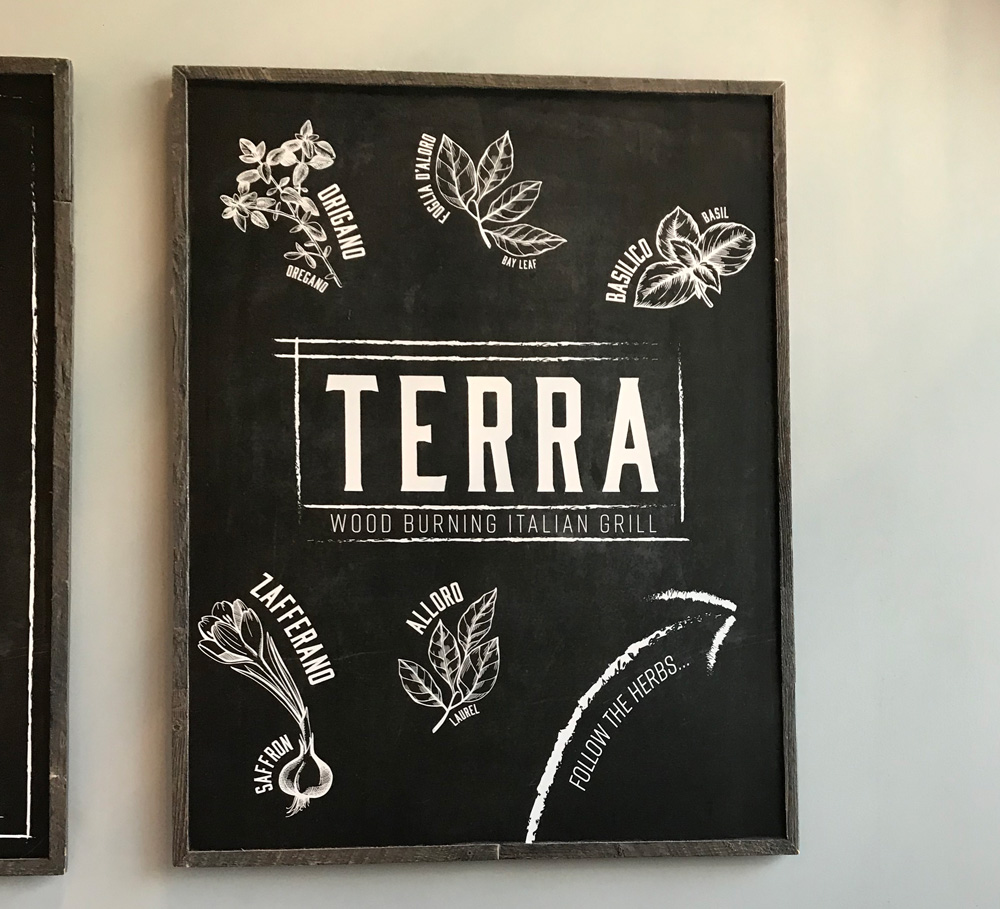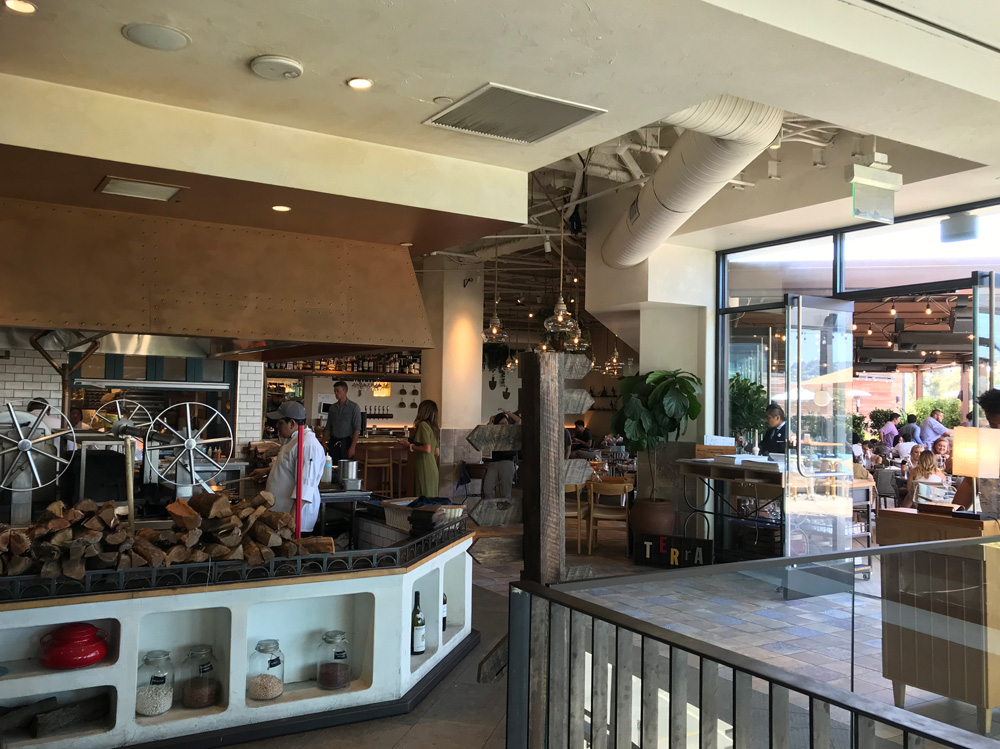 There are very open space for terrace seats, so would you like to enjoy here? Restaurants in EATARY, including TERRA, can be reserved on the site.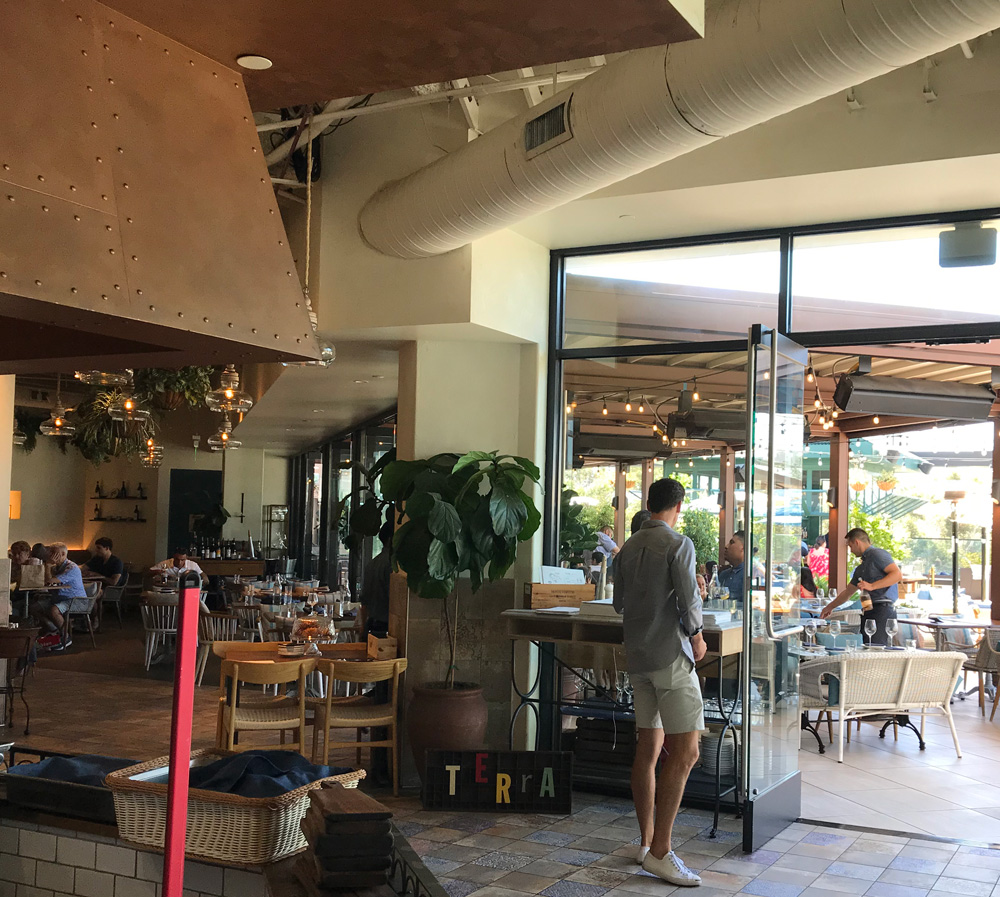 You can shop and also eat here, which is very convenient, so please stop by!
TERRA
Mon-Thu 12-2:30PM / 5-10PM
Fri 12-2:30PM / 5-10:30PM
Sat Branch:10:30AM-3:30PM / Lunch:12-3PM / 5-10:30PM
Sun Branch:10:30AM-3:30PM / Lunch:12-3PM / 5-9:30PM
メニューはこちら↓
https://www.eataly.com/us_en/stores/los-angeles/la-terra/
TERRAを含め、各レストラン予約はこちら↓
https://www.eataly.com/us_en/stores/los-angeles/la-restaurants/
EATARY-MARKET
Mon-Thu 10AM-10PM
Fri 10AM-11PM
Sat 9AM-11PM
Sun 9AM-10PM
Westfield Century City 10250 Santa Monica Blvd, Los Angeles, CA 90067