A place where you can easily experience virtual reality Appeared in Century City Mall!
Enjoy a dreamlike experience so easily! Dreamscape Immersive is an entertainment technology company funded by film industry players including 21st Century Fox, WarnerMedia, Viacom, Steven Spielberg and AMC Theaters to provide a large-scale cinematic experience through virtual reality (VR), opened a studio where up to 6 people can see each other's avatars at the same time. Full body mapping and virtual reality headsets allow users to move freely in a virtual environment.
Still only in LA Westfield Century City and Texas! (Temporarily closed as of Feb 2021) It seems that it will spread all over the United States from now on, but when you come to LA, why not try it?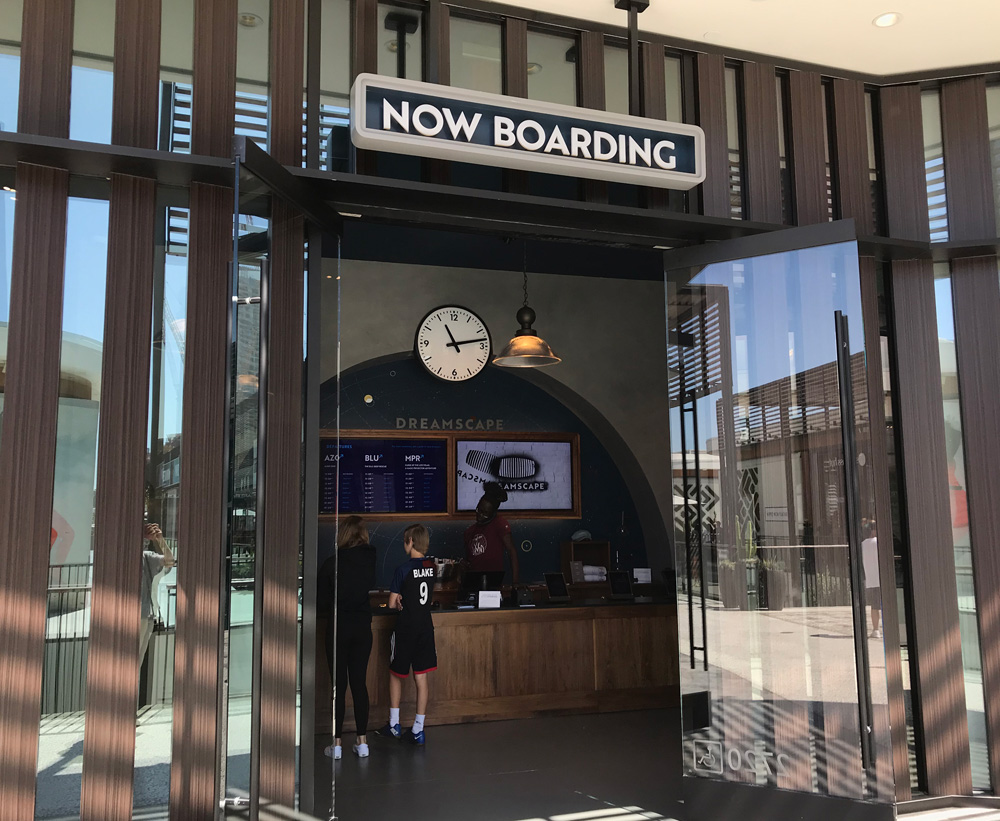 The reception is like a movie theater ticket office you need to enter the information here. Up to 6 people can participate at one time, so it is recommended to pre-order online so that you can participate in your favorite times! (Tickets are $ 20, but if online, there is a $1.5 extra fee charged)
Click here to make a reservation↓
https://dreamscapeimmersive.com
Currently there are 4 types: "ALIEN ZOO", "THE BLU", "CURSE OF THE LOST PEARL" "DREAMWORKS DRAGONS".  The age is 10 years or older.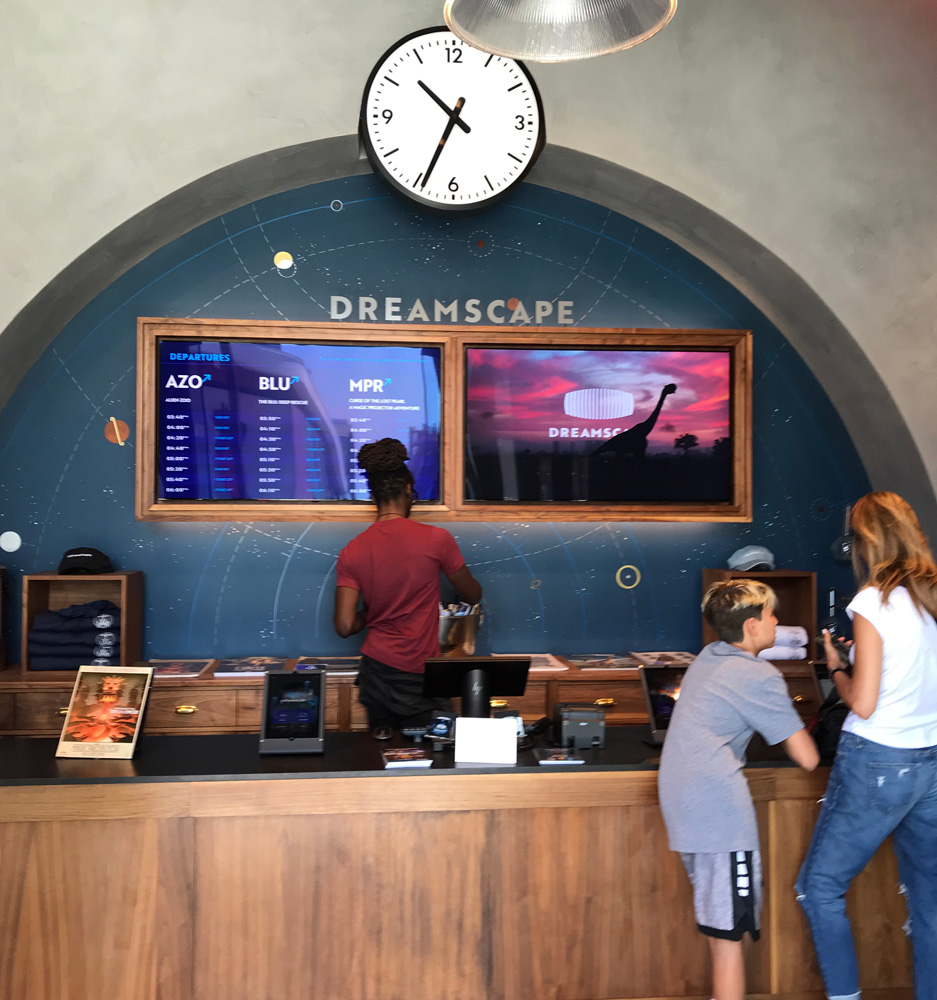 After entering information such as name and email on the touch screen, you can choose your favorite avatar.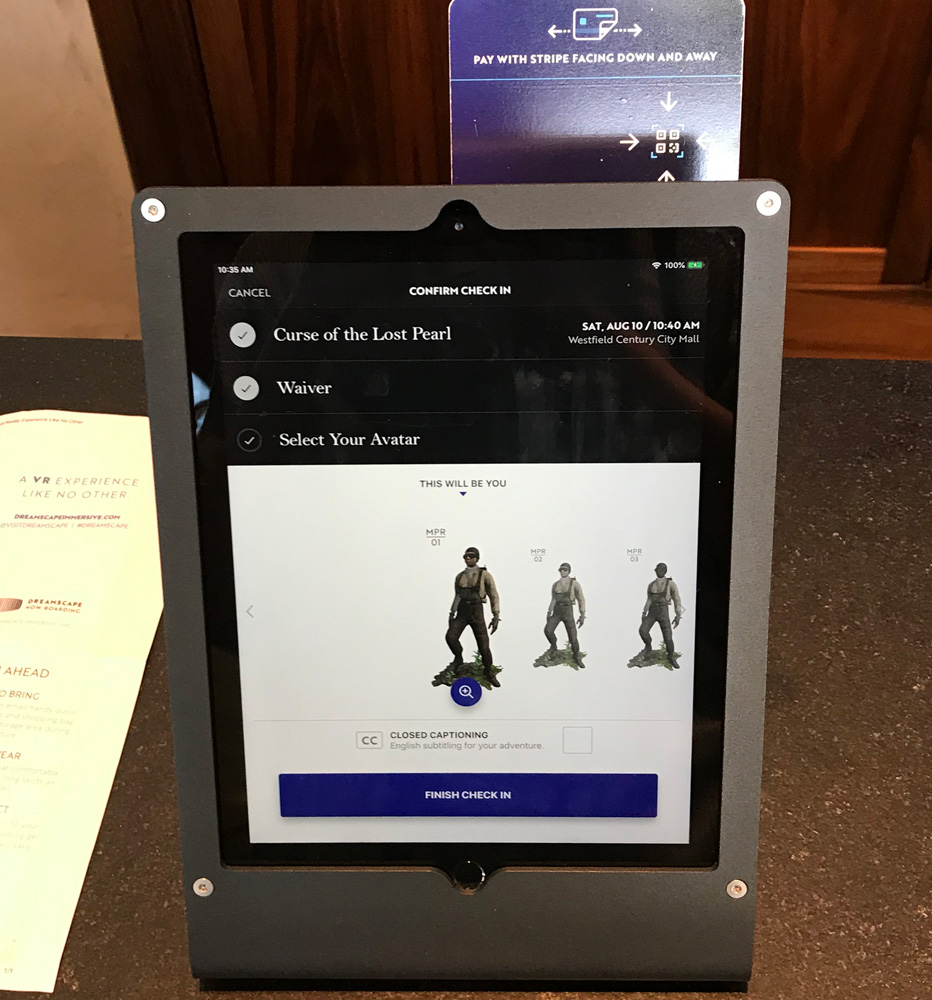 Then press the check-in button and you're done!  That's all if you have a ticket reservation!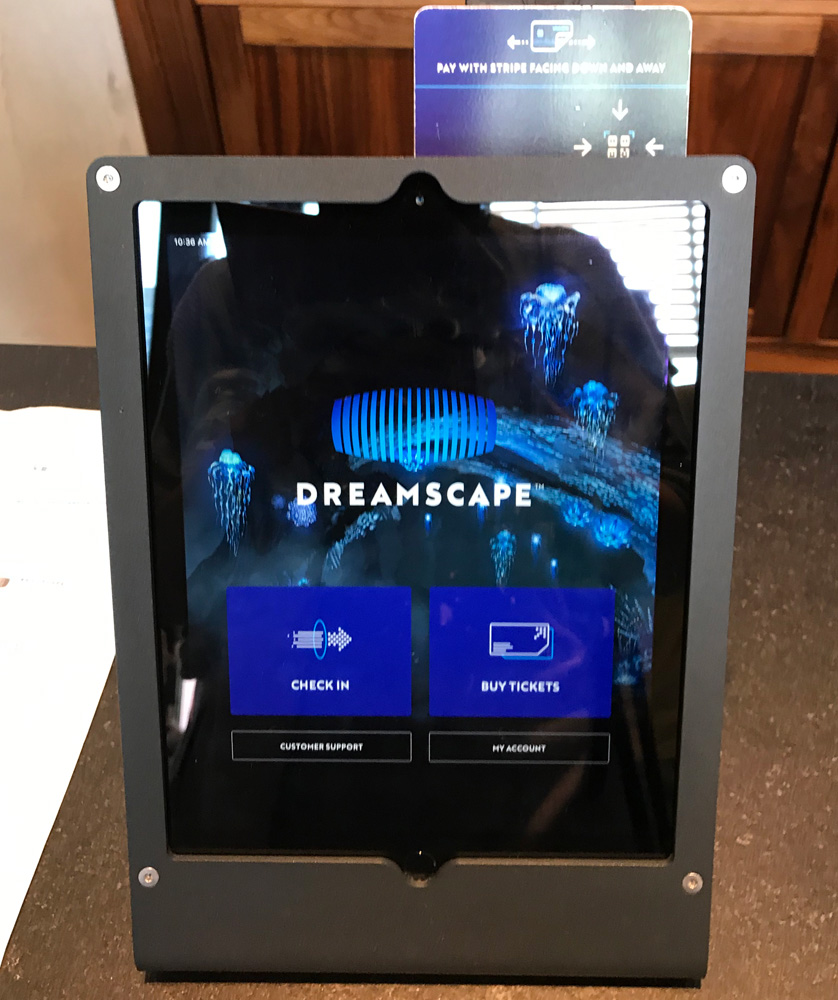 Wait until the person in charge calls you in a place like the waiting room next door.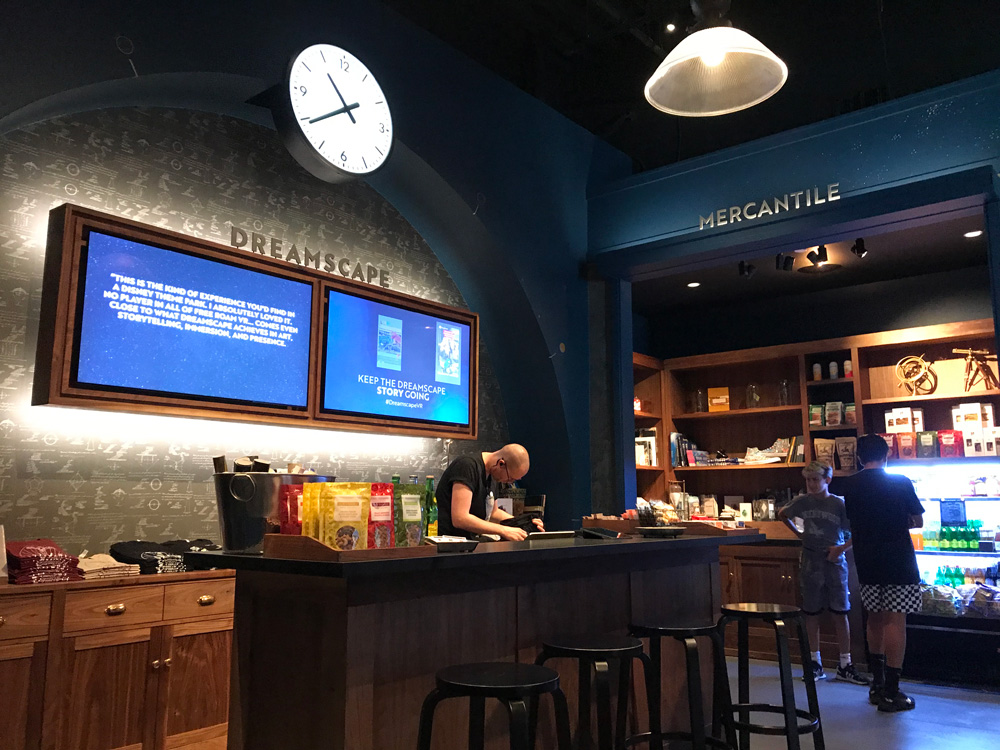 There are several chairs and tables, and you can buy goods and food, so you can wait comfortably.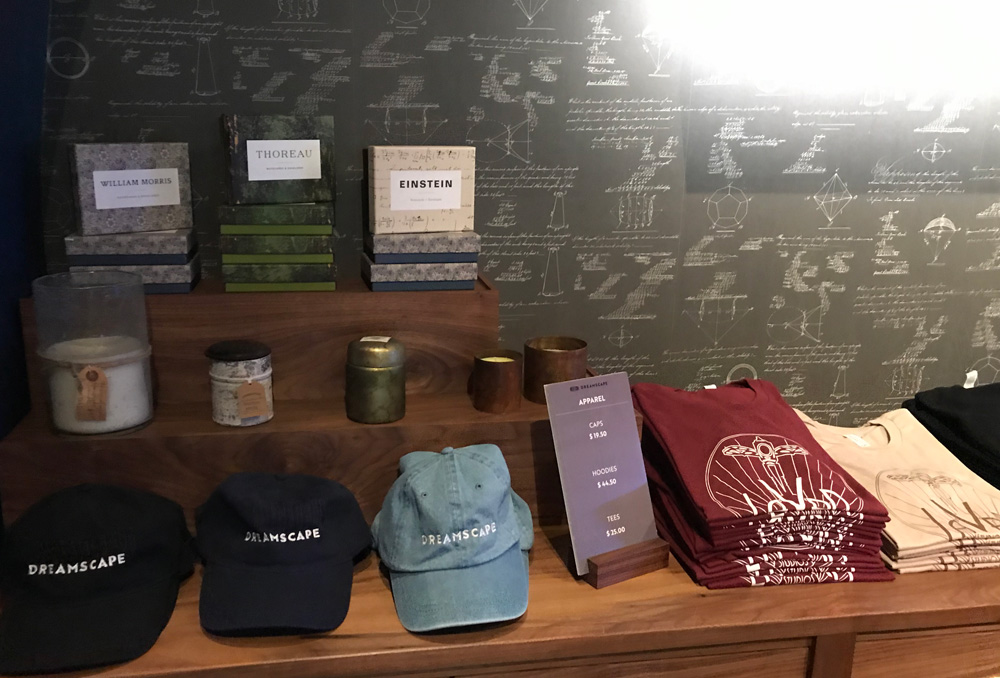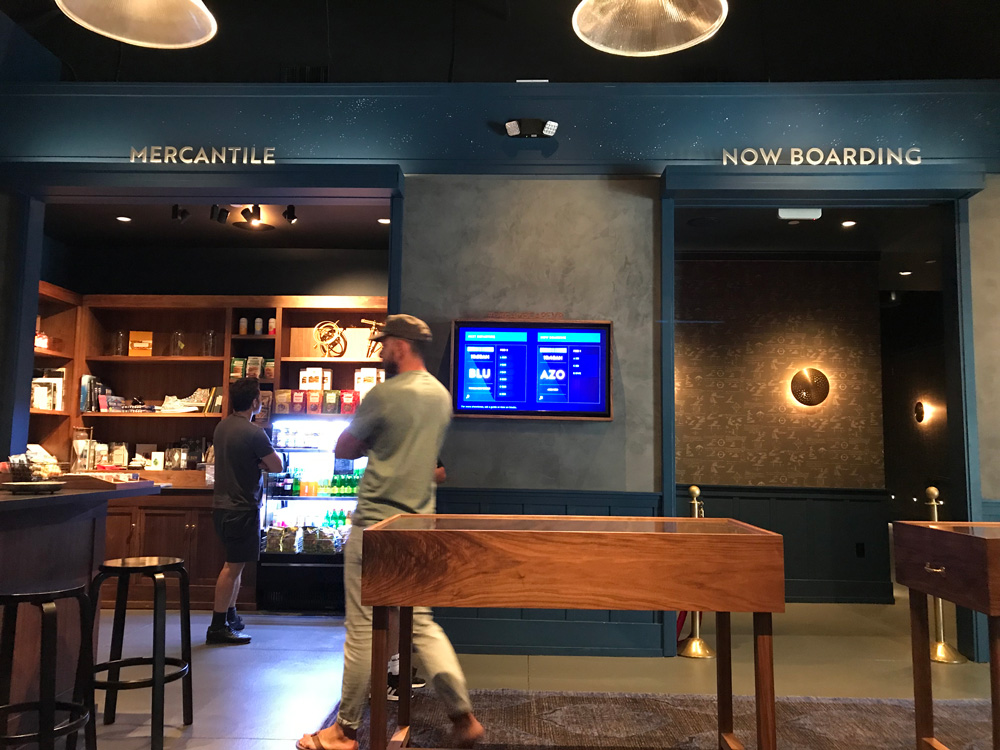 The screen shows schedules that looks like flight ones.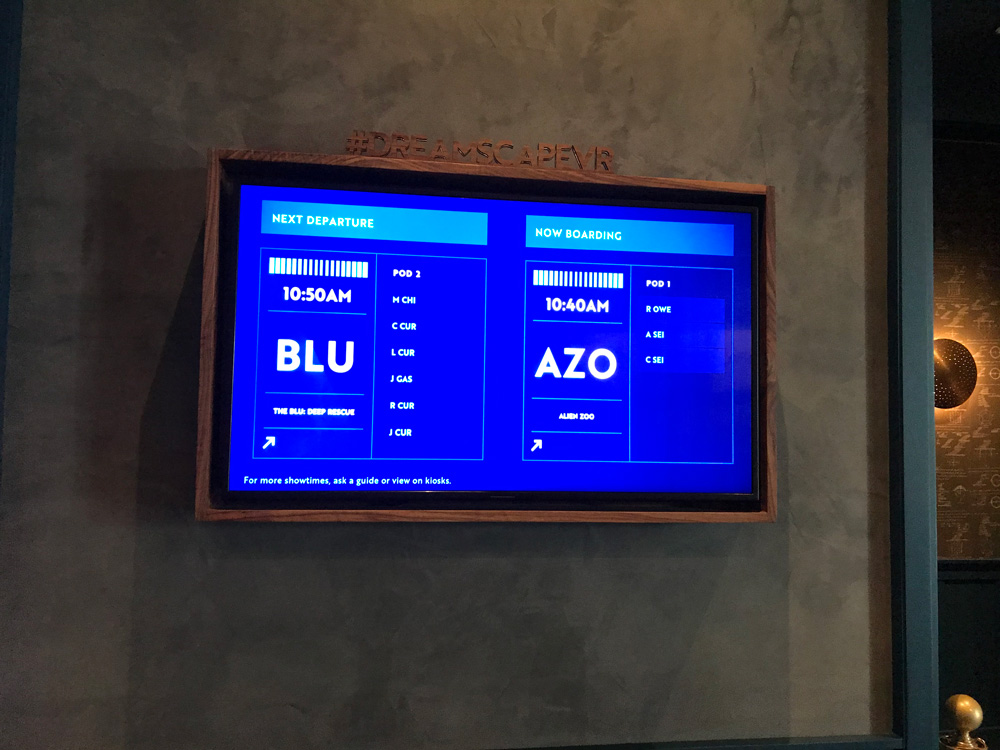 The person in charge calls the group and guides you through the dim passage...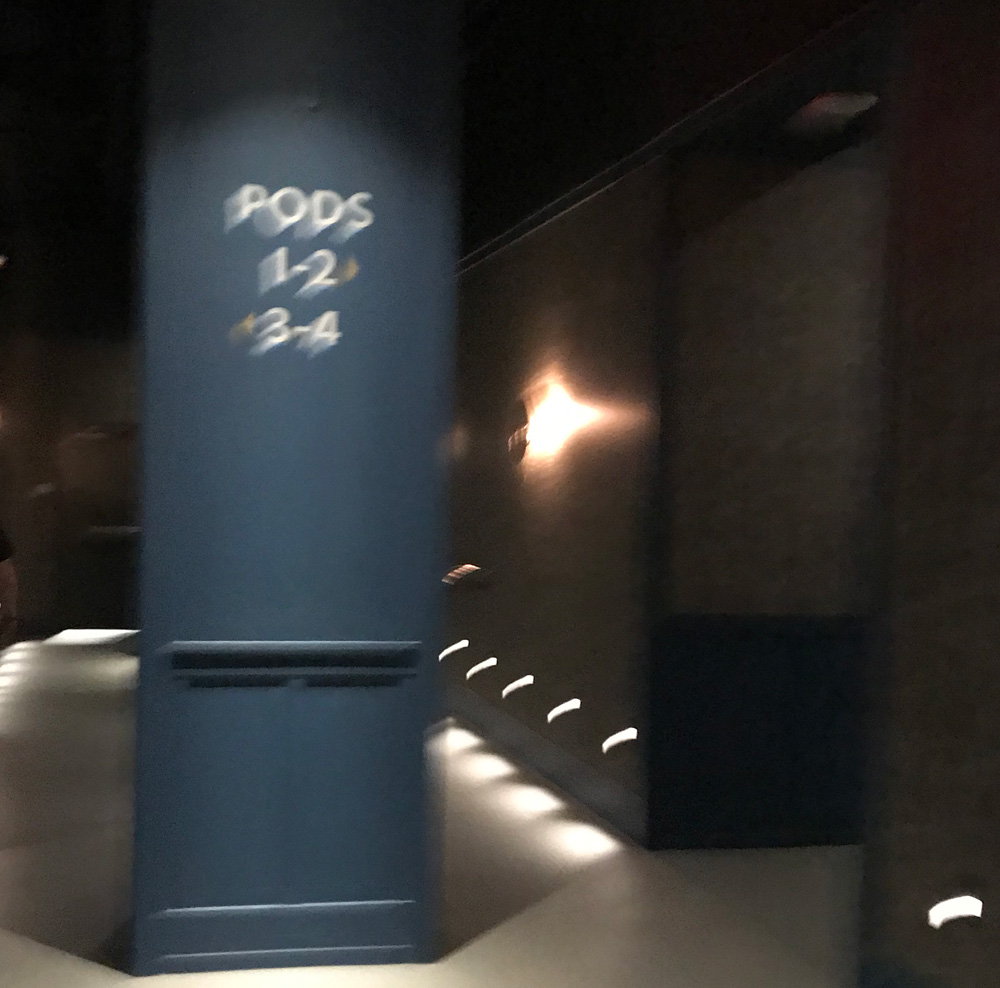 Arriving in a small room that can seat just 6 people, you will surprised at how strange it is, but each one puts on a headset and prepares.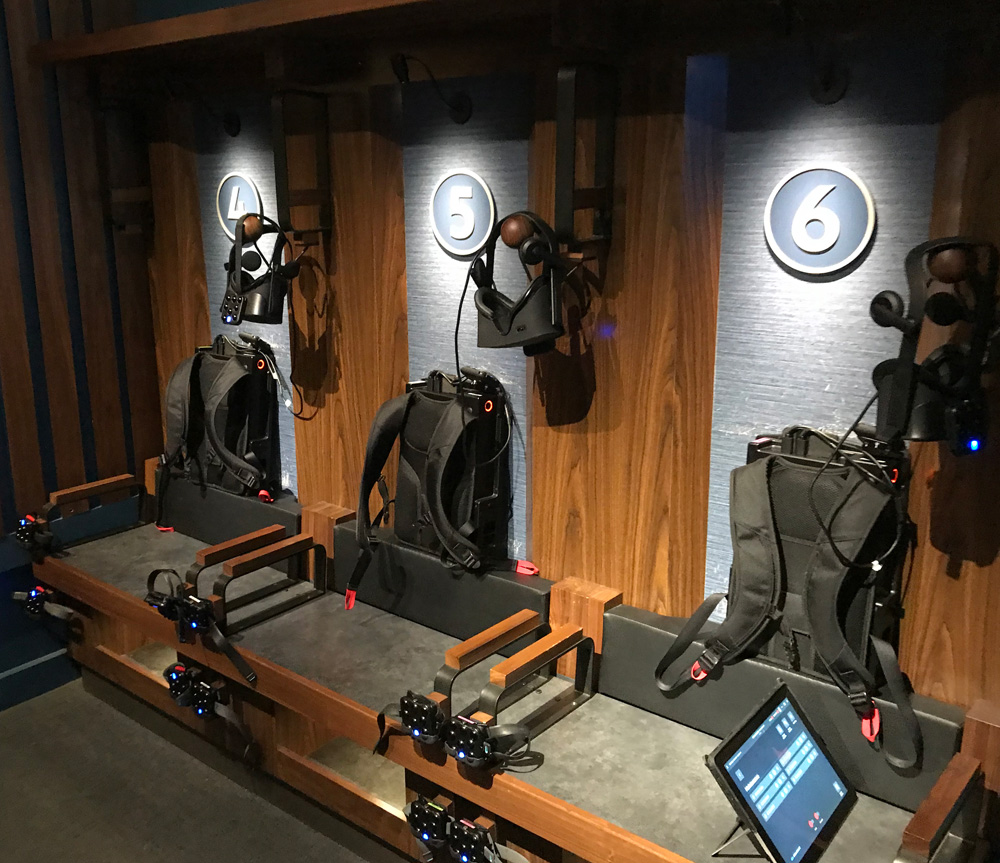 Carry the equipment on your back and attach the equipment to the insteps of both your hands and feet at four locations. Since they have rubber strings, they are pulled and fixed. The explanation is in English, but don't panic if you don't understand, please watch the movements of the people around you and follow their way! If you show the sign you don't understand, the instructor will kindly help you. Heel shoes should be avoided as they need to be worn on the instep.
Please click out the rules here↓
https://dreamscapeimmersive.com/plan-ahead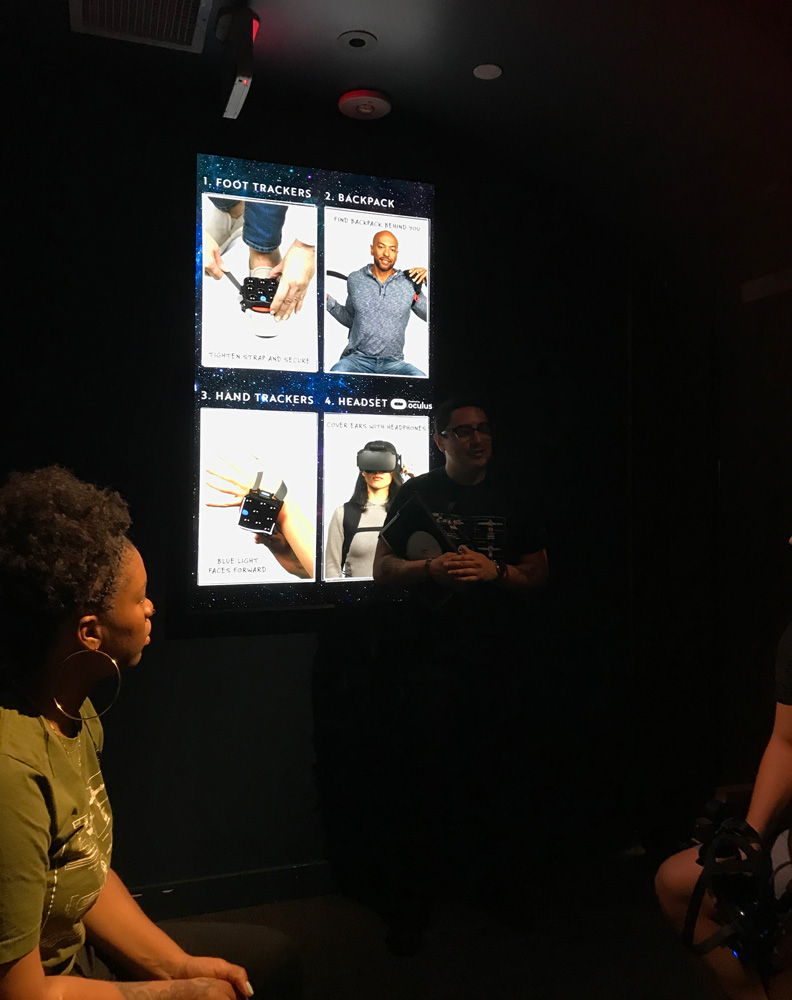 Hand equipment is worn like this.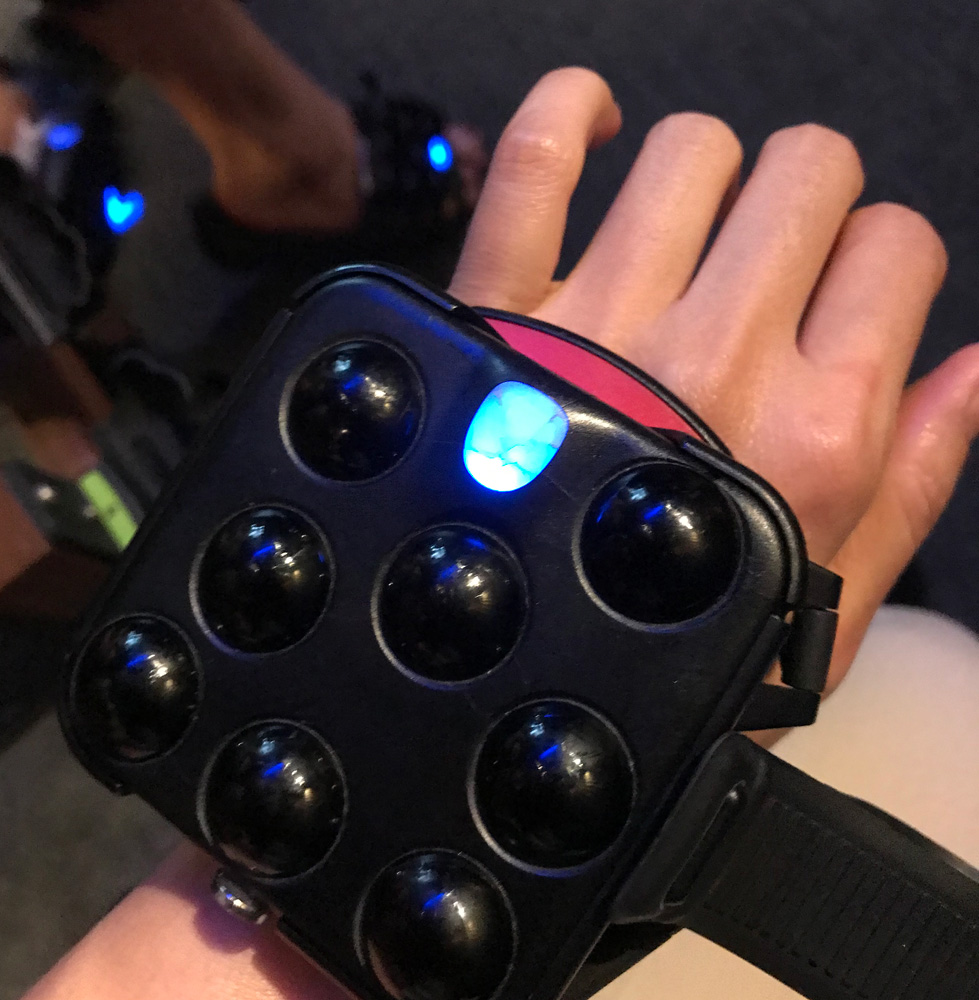 The headset pulls on the left and right straps to secure it, and has a simple focus at the bottom (almost no touch required). If you don't understand this, the instructor will assist you by raising your hand.
When you leave this room, you will finally enter the world of virtual reality! It will be a group action, so you may be worried, but don't worry because it is a gentle procedure! For example, if you need to stand there even in a dark place, there is a sign for your feet, which makes it easier to understand. There are four types so far, but I'm sure there will be new programs coming out, so you'll definitely want to try them one after another!
Westfield Century City - Store Hours
Mon-Thu 10AM-10PM
Fri 10AM-11PM
Sat 8:30AM-11PM
Sun 8:30AM-10PM
Westfield Century City 10250 Santa Monica Blvd, Los Angeles, CA 90067