A restaurant with a 1900s motif, where you can enjoy an elegant mood
Faith and Flower, a restaurant in WaterMark Tower, downtown, opened in 2014, uses vintage doors from the early 1900s as the front door, and its interior designed by AvroKO Design has some castle-like luxury. You may hesitate to enter the restaurant because it looks like a luxurious restaurant at first glance, but don't worry! Supper is a little expensive, but for lunch, they have a very casual American style menu. It is located on the corner of Flower St and 9th, in the downtown development area, where there is the restaurant, Bottega Louie on the 7th street,  you can walk without problems in the daytime from the Staple Center, so it's convenient when you want to enjoy a calm brunch!
The height of the ceiling is great enough and you can enjoy a relaxed atmosphere with plenty of seats available!
When you go to the back of the restaurant, you will find a space where the chandelier stands out! It seems that a dinner party will be held like a room in a castle.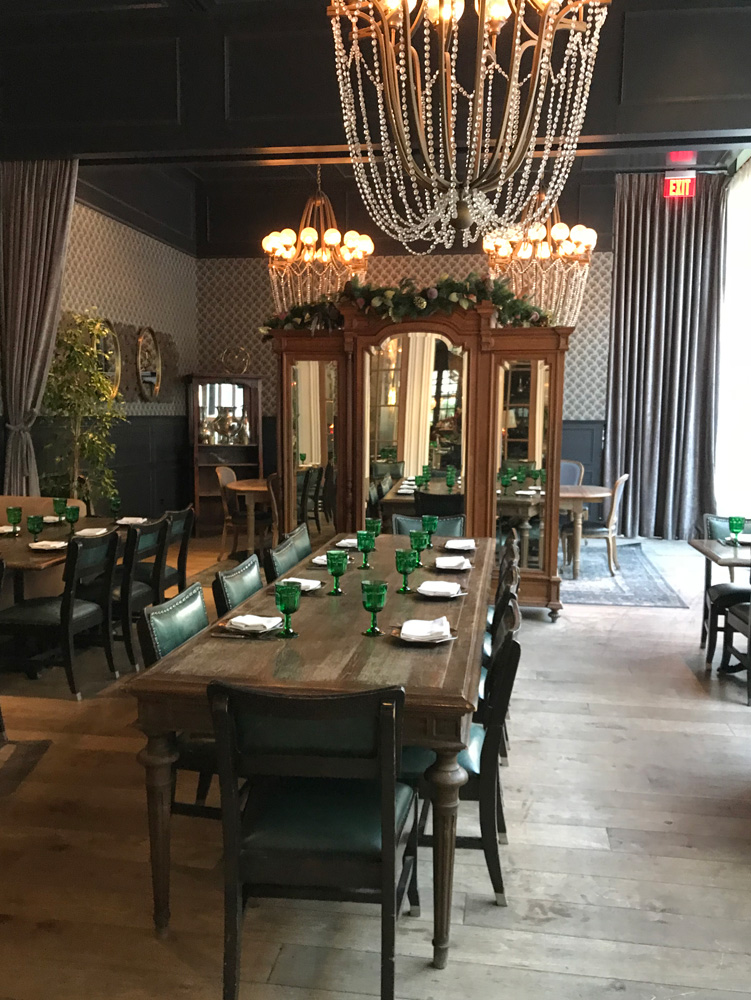 if you go to the left side of the entrance to the bar section, you will see a large selection of cocktails. A huge mural by renowned street artist Robert Vargas creates a contemporary atmosphere unlike any other.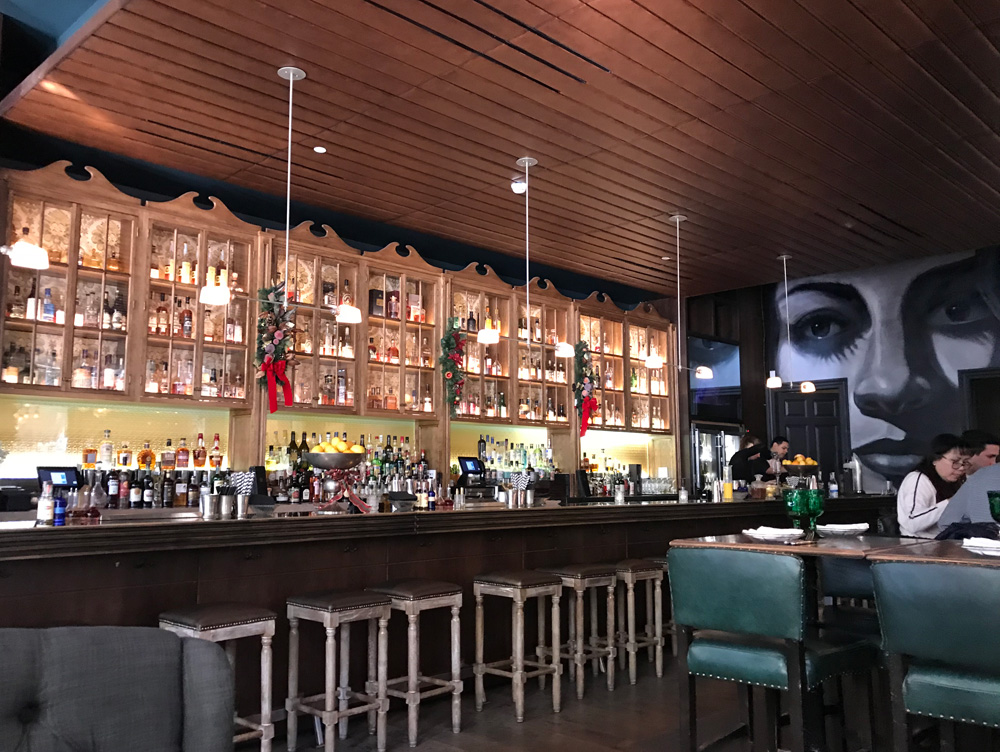 Is it around $ 20 on the brunch menu? Burgers such as Smoked Salmon Egg Beedict ($ 21) and 7 OZ. Mesquite Grilled Burger ($ 16, in front of the photo) are generous.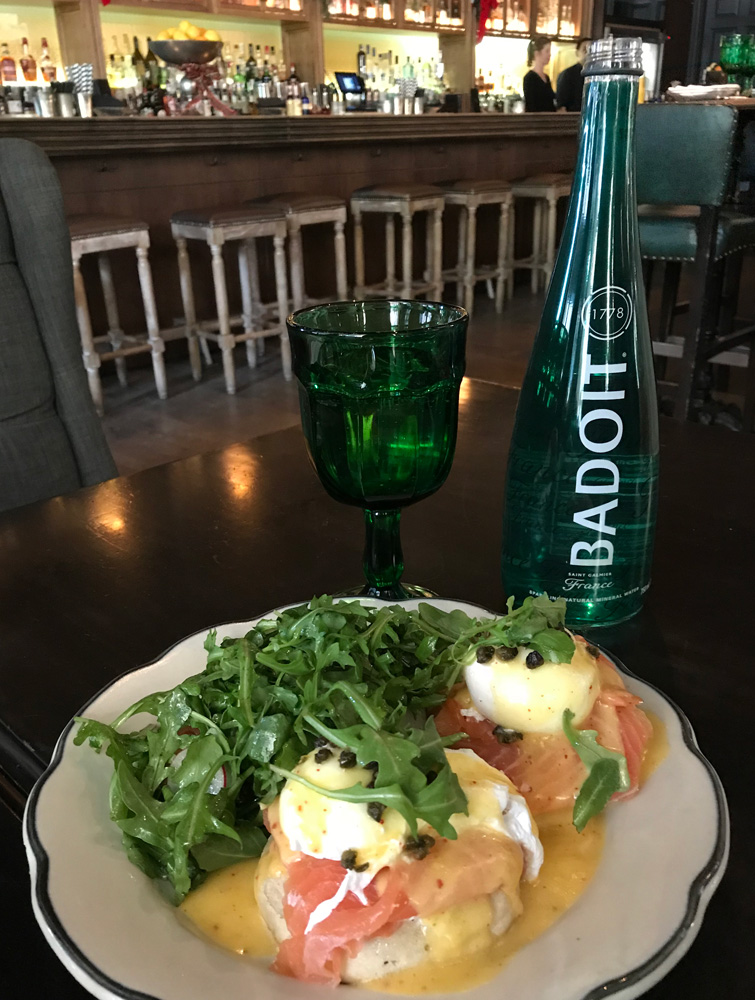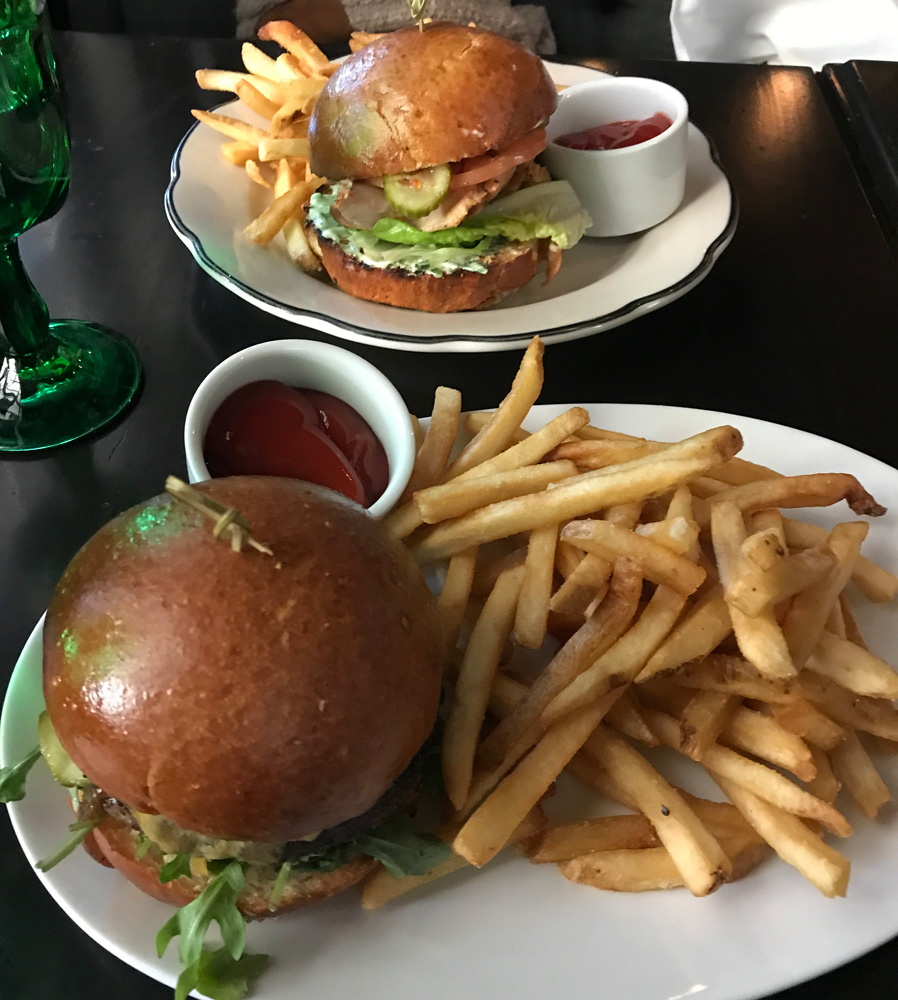 Valrhona Chocolate Ganache Tart ($12) has a delicate taste as a dessert for adults.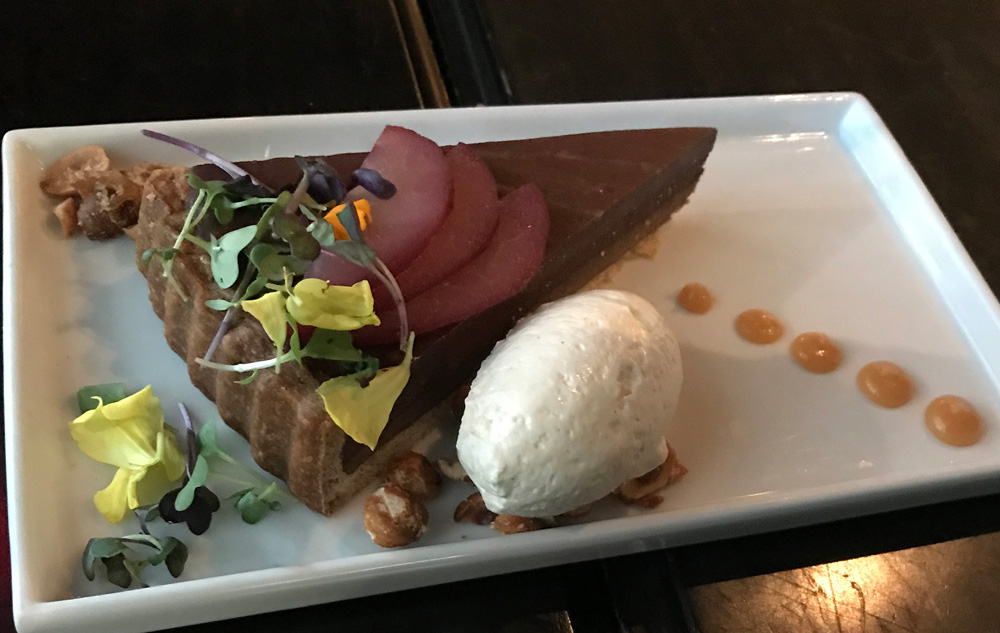 If you want to enjoy your meal outside, there is also an outdoor patio with 30 seats lined with hedges. It faces the 9th street, but it is calm because it is one step higher than the street.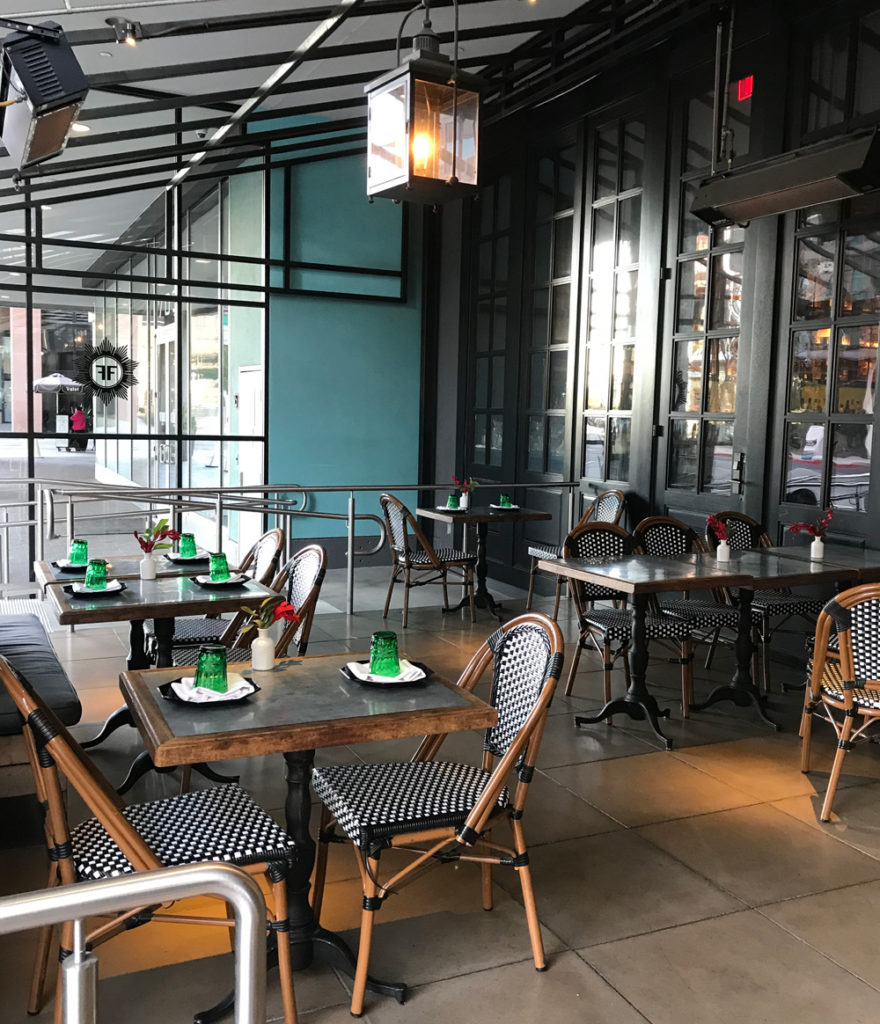 There are seats available, but you can easily make a reservation from the site, so be sure to check it out!
Sun-Thu 11:30AM-2:30PM / 5:30PM-11PM
Fri 11:30AM-2:30PM / 5:30PM-12AM
Sat 10:30AM-2:30PM / 5:30PM-12AM